read the email verison—scroll down to subscribe to the eBulletin
From the Executive Director
We Are The ALLIANCE
I think a lot about how we, as a creative community, an ALLIANCE, best come together to preserve our vulnerable democracy in these dark days; how we must keep telling the truth and rising up the stories. I look around, and feel hopeful because I see us everywhere—the marches, the airports, the streets, the theaters—online and off—vigilant, loving, and eyes wide open. This is what "woke" means to me.
We are responding with lightning speed—in a time when small personal gestures mean so much. I think about local arts organization leaders holding space for their young people and families in risk—providing access to legal support and unquestionable solidarity. I think about this past Sunday, when Bay Area filmmaker Johnny Symons got off a plane in SFO after a double red-eye from Myanmar. He heard the protestors as he picked up his luggage, and turning his boarding pass into a sign, marched through customs and joined the protest. I think about ALLIANCE partner organization POV + PBS making Megan Mylan and Jon Shenk's wonderful and still relevant 2004 documentary Lost Boys of Sudan available for free. A small gesture that might inspire and enable communities and educational institutions to come together around powerful storytelling. Have a dinner, host an event, show a film. Make room for connection and conversation.
There will be something new every day that needs our bodies and creative voices, and we will be there. The ALLIANCE for Media Arts + Culture is rallying our Producers Network around our core programs and deepening our commitment to create models for the field and for communities. Thanks to new support from the MacArthur Foundation, Wyncote Foundation and Adobe Foundation, we are leading regional HatchLabs supporting racial justice and the future of storytelling, a new national initiative for Creative Workforce Development and Community Revitalization, the Youth Media Collective Action Project, and two new programs, Across The Tracks—an Urban/Rural Artists Exchange and Story Revivals, in partnership with Center for Investigative Reporting/REVEAL. Stay tuned for news next month on a new partnership with MIT Open Doc Lab, a series of VR/Culture Days, and the launch of two new media apps—Reportal and CherryPIX.  Now is the time to join together, get busy and make sh*t happen.
At The ALLIANCE, we live and breathe creative innovation, collaboration and culture. We work to embolden and protect artists and media makers, organizations and communities in their work as catalysts of our collective imagination and creative power. In the spirit of tikkun olam, we have never been more focused on freedom of expression and justice, for all. Please join us.
*
Notes from the Field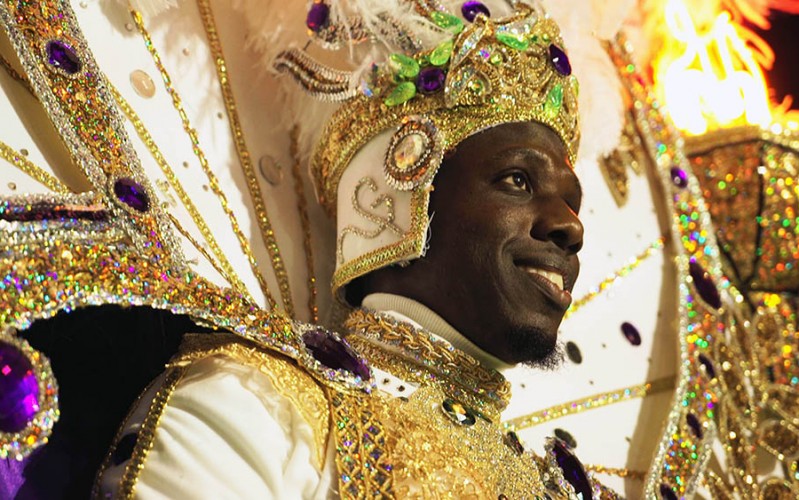 Southern Doc Fund's Reel South Anthology Series Returns
Reel South, a co-production of UNC-TV, SCETV, and the Southern Documentary Fund, returned for a second season last month on WORLD Channel. Hosted by musician Darius Rucker, the show is an anthology series highlighting the best non-fiction storytelling from across the American South.
MIT's Open Documentary Lab Launches Hacking VR Course
The Open Documentary Lab at MIT has launched a new course, Hacking VR, exploring the technological limits of virtual reality. The course will enable students to experiment with VR technologies and explore new approaches to immersive storytelling, as well as survey historical developments and current innovation in virtual reality—gear, software, and storytelling techniques.
Meridian Hill's The Messy Truth Accepted Into Seattle Web Fest
Meridian Hill Pictures' The Messy Truth, a three-part digital mini-web series co-produced with Magic Labs Media, will screen at the Seattle Web Fest next month. Hosted by CNN commentator Van Jones, the show features honest conversations with Trump supporters and other disaffected voters about the American process, filmed in Gettysburg, PA just days before the 2016 election.
*
Media Policy Watch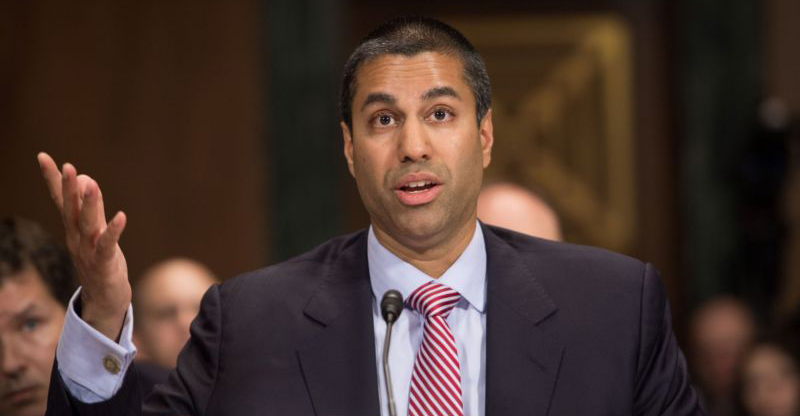 By Rose Kaplan
Companies and organizations across the media and technology industries have come out against President Trump's new immigration policies, which ban nearly all immigration from seven majority-Muslim countries and restrict/restructure the H-1B visa program, which many tech companies use to hire foreign workers. However, when The Intercept's Sam Biddle surveyed nine leading tech companies before the election, only one—Twitter—said it would outright refuse to help then-prospective President Trump build a "muslim registry."
Trump's inauguration late last month saw an unprecedented wave of arrests and charges against independent journalists covering protests in Washington, D.C.—just as Trump ramps up his criticism of the mainstream media as "fake news." As first reported by The Guardian, at least six journalists were charged with felonies—carrying penalties of up to 10 years in prison and $25,000 in fines—simply for reporting on the unrest around the presidential inauguration. Felony charges were later dropped against four of the journalists; however, the arrests mark the continuation of a troubling trend of increased state repression of journalists—in our last eB, we covered similar charges being levied against filmmakers covering the Dakota Access Pipeline protests at Standing Rock. Yesterday, Free Press's Timothy Karr covered this issue in detail, asking, "Are police biased against independent journalists?"
The Trump administration seems likely to shift the FCC off its previous path towards greater regulation of internet service providers, multiple sources have reported. Trump's new FCC Chairman Ajit Pai has not said whether or not he will enforce net neutrality rules, Ars Technica's Jon Brodkin wrote late last month, saying only that he "favors an open internet" and "opposes Title II"—the section of the Telecommunications Act, favored by previous chairman Tom Wheeler, that specifies communications providers as "common carriers," who are then subject to increased regulation. The Benton Foundation has covered Trump's possible plans for the FCC and other telecommunications policy in detail. Meanwhile, multiple bills are making their way through the House that would empower Congress to more easily roll back Obama-era regulations like net neutrality, as Techdirt's Karl Bode reports.
Finally, soon after Trump's election, it was widely reported that his transition team was recommending that the Corporation for Public Broadcasting be privatized. The film and media community quickly mobilized to reaffirm the importance of an independent, publicly funded CPB—see our Storytelling Matters blog post, or Tim Karr's piece in Free Press.
*
New and Renewing Members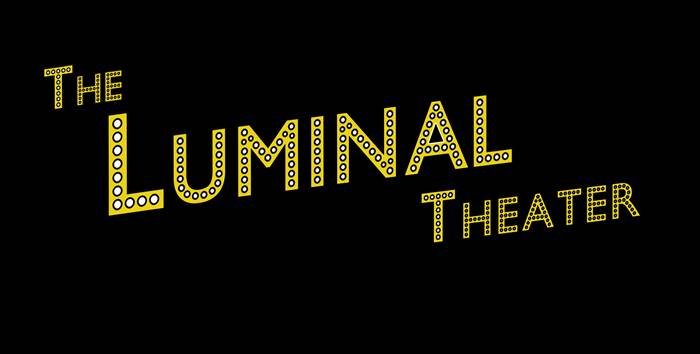 Thanks to all new and renewing members for such a fantastic start to 2017!
Rebecca Alvin, Cape Cod Film Society (Brewster, MA)
Beautiful Ventures (Atlanta, GA)
Sara Bolder, Development Consultant (Oakland, CA)
Jennifer Crystal Chien (Oakland, CA)
Contexture Media Network (Chicago, IL)
Cornelia Emerson, Development and Strategic Planning Consultant (Los Angeles, CA)
Samantha Grant, GUSH Productions (San Francisco, CA)
Lily Keber, Mairzy Doats Productions (New Orleans, LA)
Suzanne Kessler, Vanderbilt University (Nashville, TN)
The Luminal Theater (Brooklyn, NY)
MocaMedia (Dallas, TX)
Elizabeth O'Malley, UC Berkeley (Berkeley, CA)
Northwest Film Forum (Seattle, WA)
Joanne Parsont, Big Picture Educational Consulting (San Rafael, CA)
Prince Edward Island Film, Food & Idea Festival (Prince Edward Island, Canada)
Claire Sammut (Pelham, MA)
Erika Simon, Senior Multimedia Producer, Center for Social Innovation (Brookline, MA)
Chuleenan Svetvilas (Berkeley, CA)
Rodney Trice, t.o.m.t. & commune network (Greensburg, PA)
Dawn Valadez, Valadez Productions (Berkeley, CA)
Gretchen Vinnedge, Education Director, Grand Rapids Community Media Center (Grand Rapids, CA)
Emily Wells, Media Literacy Consultant, The Media Spot (New York, NY)
Renewing members
Black Film Center/Archive (Bloomington, IN)
BlackStar Film Festival (Philadelphia, PA)
Carol Coombes (Miami Beach, FL)
Docs in Progress (Silver Spring, MD)
Paul Fenwick, Fencity (Toronto, Canada)
Leah Mahan, Zamler Productions (El Cerrito, CA)
Rada Film Group (Brooklyn, NY)
Rebecca Stocchetti, Director of Local/Independent Initiatives, Chicago Film Office (Chicago, IL)
Women in Film and Video (Washington, DC)
*
From the ALLIANCE Blog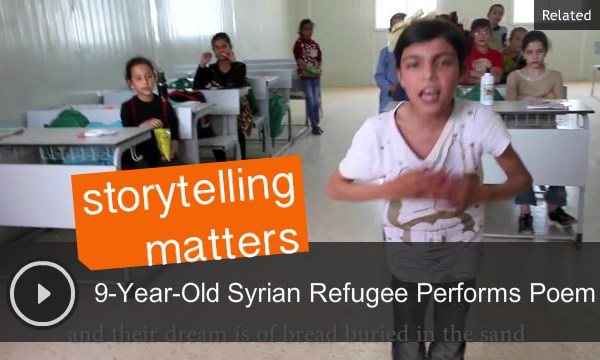 By Wendy Levy
On Monday, January 30th, award-winning poet Kaveh Akbar posted poems on his Twitter account by poets from nations banned by the immigration block. Libya, Iran, Somalia, Sudan, Iraq, Syria, Yemen—incredible words of vision, hope, truth. Words like this:
"Curse the dictator
Forsake the Party
Clap with flowers in your hand for America, her wall"
Amal Al-Jubouri (Iraq), translated by Rebecca Gayle Howell and Husam Qaisi
---
"My country is handed over from one tyrant to the next,
a worse tyrant; from one prison to another,
from one exile to another."
Abdullah Al-Baradouni (Yemen), "From Exile to Exile"
---
It hit a nerve. It is a breathtaking collection of voices and lives now barred from our America. Here's the post in full. PBS and Huffington Post also wrote about what Kaveh did.
We feel from Kaveh's work, and through the words of the poets he shared, and the pictures made by photographers, and the stories created by filmmakers and the creative voices and bodies rising from communities in these very challenging times—just who is excluded when the pathways to justice are destroyed.
Arts and culture organizations across this country are sharing declarations of solidarity and conviction in support of the immigrant communities in their circle. This gives us hope. City councils across the country are passing referenda against religious registries. More hope.
Let us not forget the many battles that still need us in this country: Black Lives Matter, women's health, poverty and homelessness, LGBTQ equality, indigenous rights, mass incarceration, environmental justice, and so much more. Let us remember that culture changes before policy does, and that the new, true stories we tell are how we will uphold and protect our freedom.
read more at thealliance.media
Storytelling Matters features original and curated writing and photography about global story culture and innovation in order to facilitate conversation about the ethical and responsible use of creative technologies in community. If you have a story to share, let us know! creative@thealliance.media
*
Grants and Calls
International Center of Photography Fall 2017 Certificate Programs
ICP is offering one-year certificate programs in New Media Narratives, Documentary Practice and Visual Journalism, and General Studies in Photography. Mention The ALLIANCE for Media Arts + Culture via email or phone, (212) 857-0006, and ICP will waive the $100 application fee. Deadline: Monday, March 6th
Call for Applications: 2017 Garrett Scott Documentary Development Grant
This grant funds first-time documentary directors for travel and accommodations to attend the Full Frame Documentary Film Festival, April 6th through 9th. For four days, grant recipients will be given access to films, discussions, and mentorship by experienced filmmakers. Recipients will also present short excerpts from their works-in-progress at the festival. Two filmmakers will be chosen. Deadline: Friday, February 3rd
Call for Submissions: 2017 National Film Festival for Talented Youth
NFFTY seeks features, shorts, documentaries, music videos, animated films, and experimental films by directors 25 and under (at the time of filming) for its 2017 festival. Extended deadline: Tuesday, February 7th
Call for Submissions: 2017 Art of Brooklyn Film Festival
AoBFF seeks submissions of features, shorts, and screenplays connected in some way to Brooklyn (cast/crew, production, content, theme, etc.). Regular deadline: Friday, February 17th
California Arts Council: Arts and Public Media Program
The Arts and Public Media program supports multiplatform nonprofit media projects that demonstrate a clear approach to building public awareness and support for the arts as a central component of daily life: accessible to all, reflecting contributions from all of California's diverse populations, and fostering civic engagement.
Deadline: Wednesday, March 15th
*
Job Bank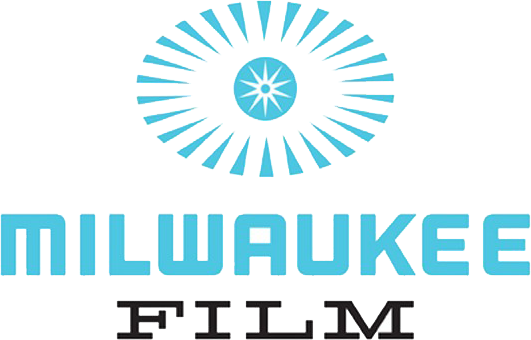 In-House Graphic Designer, Milwaukee Film (Milwaukee, WI)—due Wednesday, February 8th
Vice President of Global Fund Development, World Pulse (Portland, OR)—due Friday, February 10th
Marketing and Development Manager, BronxNet (The Bronx, NY)—due Thursday, February 23rd
Open until filled
Media and Instructional Coach, Educational Video Center (New York, NY)
Development Manager, New York Asian Women's Center (New York, NY)
Volunteer Engagement Associate, New York Asian Women's Center (New York, NY)
Film Store Manager, Purchase College (Purchase, NY)
Director, Re/Fuse (Oklahoma City, OK)
*
New in the Resource Library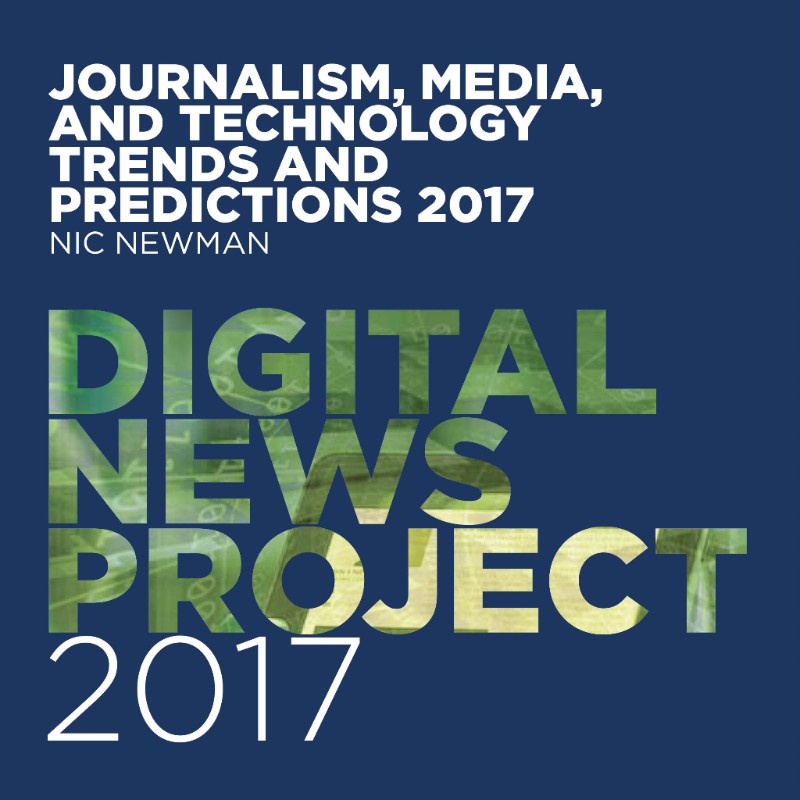 Have you checked out the ALLIANCE Resource Library yet? There you'll find story and design tools, cultural strategies, field research, and white papers that will deepen your understanding of innovation and shared practice across the field. 
Reuters Institute Digital News Project
Media analyst Nic Newman outlines some trends and predictions for the world of digital journalism in 2017, including the effects of changing technology, new discourses on "fake news," traditional news outlets' continued losses of money and influence, and the rise of artificial intelligence.
Center for Cultural Innovation: Creativity Connects
The National Endowment for the Arts launched Creativity Connects as a multi-pronged effort to show how arts-based creativity intersects with and enriches other facets of life in the U.S. This national study covers current conditions for artists and the trends affecting their ability to create work and contribute to their communities.
How To Do Creative Placemaking
This primer is a scan of 2016's best thinking on creative placemaking, a term first coined by the NEA in 2009. It outlines some of the tools available for artists interested in pursuing arts-based community development
*
Festivals and Convenings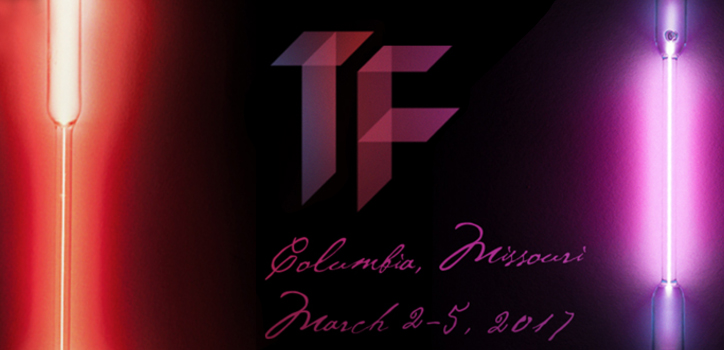 Museum of Modern Art: Doc Fortnight
Thursday through Sunday, February 16th through 26th
New York, New York
Big Sky Documentary Film Festival
Friday through Sunday, February 17th through 26th
Missoula, Montana
ZagrebDox 2017 International Documentary Film Festival
Sunday through Sunday, February 26th through March 5th
Zagreb, Croatia
True/False Film Fest
Thursday through Sunday, March 2nd through 5th
Columbia, Missouri
CAAMFest 2017
Thursday through Sunday, March 9th through 19th
San Francisco, California