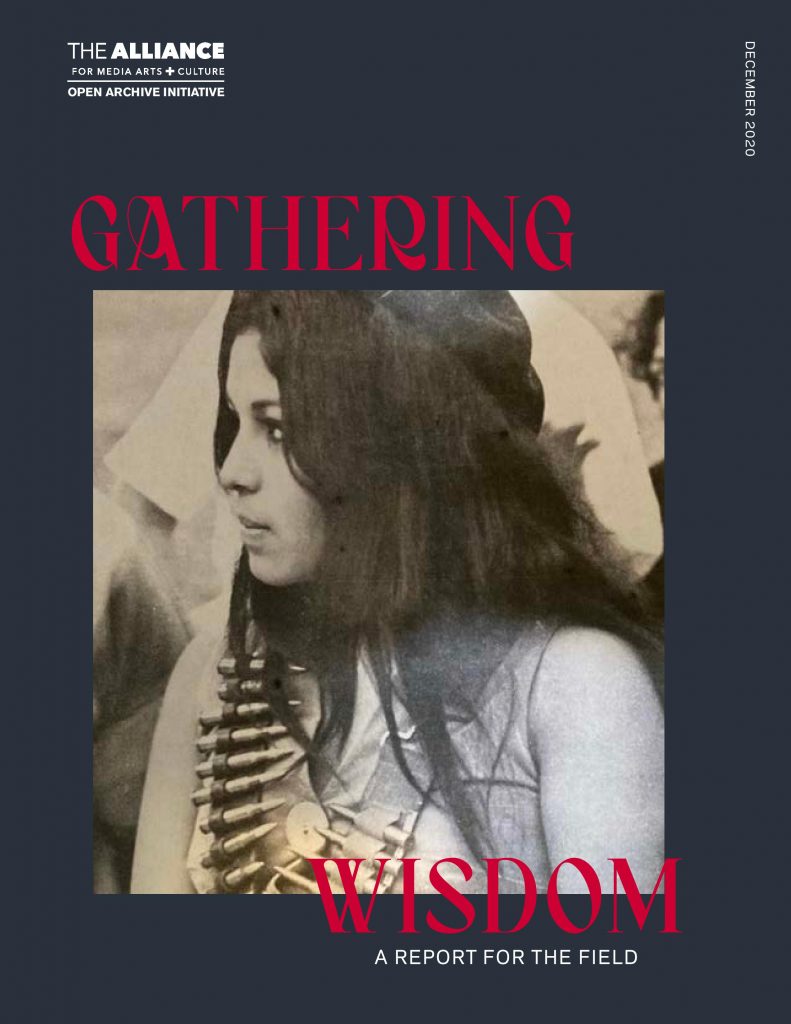 Independent media organizations around the world may reflect the diverse cultural identity of communities, but they may also be rendered invisible because the content and stories generated are not being preserved, let alone shared openly. And we live in a world where open sharing of content may result in harm to the artists, producers and journalists who create the work, and well as the subjects who inhabit the stories. Despite advances in technology, media/culture archives are deteriorating at a rapid rate and stories are being lost forever. We felt an urgent need to collaboratively address this issue as a field, to find a collective voice, and to strategize emerging and best practices for creating impactful community-based preservation and access solutions.
The Alliance Open Archive Initiative brings together a group of cultural preservation and storytelling experts with independent, institutional and community-based content creators to collect and synthesize highly accessible, collaborative strategies that address three urgent core questions in the field today:
WHO is telling and preserving the stories?
HOW are organizations and artists addressing the challenge of getting their material preserved and making it accessible, usable, continuous and transformative?
WHAT can organizations and artists do to keep pace with emerging and best practices of preserving and opening their digital archives?
In this first year of the initiative, we are gathering the wisdom from the field in a series of in-person and virtual conversations, with some visionary archivists, technologists, culture bearers and storytellers. After this research phase, we will look towards systemic solutions, and what is needed to preserve and open the collective archives of our communities.
Lead Producer/Facilitator:
Jocelyn Arem is a GRAMMY, ASCAP, and Library of Congress Award-nominated archival storytelling producer and consultant. Her work has been featured in The New York Times, Rolling Stone, NPR, PBS and during GRAMMY Week in Los Angeles. Her clients and collaborators include the Library of Congress, the GRAMMY Foundation The School of the New York Times, The Alliance for Media Arts and Culture, Narratively, Sony Legacy, powerHouse Books, BRIC Arts Media, New Orleans Jazz Festival, Caffe Lena and the Erroll Garner Jazz Project. As the owner of creative studio Arbo Radiko and the Consulting Producer for the Alliance Open Archive Initiative, her unique specialization is in helping creative organizations and artists reimagine historical assets as valuable modern day content; curating, crafting, and leveraging distinctive modern day material from archival collections to enhance publicity, strengthen cultural partnerships, build brand value, engage new audiences, and promote creative legacies. She curates and produces a wide range of catalogs for bespoke print and digital publications, video, album projects, and exhibitions and is an expert in navigating the transformation of primary source material into valuable marketing content. She has been invited to lecture at MusiCares, the School of the New York Times, the Library of Congress, the NYU Music Technology Program, the Center for Documentary Studies, and the EMP Pop Music Conference. She is also a recording and performing artist under the name Rabasi Joss.
Participants:
Aden Suchak is a Director, Photographer and Writer based in Upstate New York. He is part of the Youth FX film organization in Albany where he works as a film producer and Director of Education. He is a Media Fellow of the Alliance for Media + Culture Youth Media Network Initiative.
Caroline Rubens is the Archivist at Appalshop, a central Appalachian media arts center that is celebrating its 50th year. She manages the organization's institutional and donated holdings of audiovisual, photo and paper materials, facilitates access to the collections, and helps to plan and execute public programming. She works with the Archive Director to raise funds from public, private and individual donors. In 2017 Rubens served as a co-coordinator for an Allied Media conference track entitled "Disrupting Mainstream History: Memory Keeping, Storytelling, and Archives." She has presented at professional and academic conferences on topics ranging from the history of Appalshop to the creative re-use of its archival materials. She holds an M.A. from NYU Tisch in Moving Image Archiving and Preservation ('06), and a B.A. in English Literature from Columbia University's School of General Studies ('97).
Casey Davis Kaufman, Associate Director, WGBH Media Library and Archives & Project Manager, American Archive of Public Broadcasting is an audiovisual archivist, project manager and independent consultant who focuses on open access, community archives and oral history, and creative engagement with cultural heritage content. Her professional experience spans audiovisual preservation and access in the broadcast media industry and in higher education, with a particular focus on public service programming and community oral history. Casey currently works for the Boston public broadcaster WGBH as Associate Director of the WGBH Media Library and Archives and Project Manager for the American Archive of Public Broadcasting (a Library of Congress and WGBH collaboration), as well as Project Manager for the "Rising from the Ashes: Chimney Tops II Wildfires Oral History Project" at the University of Tennessee Knoxville. She has worked in digital production for PBS' flagship history documentary series American Experience, as an Archives Consultant for the climate action non-profit DearTomorrow, and is an active member and recent board member of the Association of Moving Image Archivists.
Floriane Azoulay, is the current Director of the institution which was founded shortly after the war as the International Tracing Service (ITS). A French human rights expert, she was appointed head of the institution by the International Committee (IC) of the Arolsen Archives in 2016. Steffen Baumheier became Deputy Director in 2017.
.
.
Jamie Brett: Creative Projects at the Museum of Youth Culture,I graduated with First Honours in BA Photography in 2013, after a short stint working as a freelance photographer's assistant for commercial photographers and artists. For the last 7 years I've worked closely with founder Jon Swinstead on the journey developing a Museum of Youth Culture from an already incredible archive of over 150,000 photographic submissions, objects and ephemera extensively celebrating British social history over the last 100 years from Bikers to Mods to Ravers. It's our job to build this new museum unbiased and free from the often misaligned agendas of wider institutions, challenging the media moral panic around youth culture and shaking up the museum sector. Supported by Heritage Lottery and Arts Council funding, the Museum of Youth Culture has worked with a plethora of cultural institutions and international brands so far such as Google, Tate, Mayor of London, Time Out & Fred Perry.
Jennifer Cutting combines a career of preserving and presenting folk and traditional music at the Library of Congress with a career of bringing it to new audiences as a successful  performer, producer, and recording artist. A Folklife Specialist at the American Folklife Center since 1986, her primary work at AFC is guiding researchers through the collections of the Archive of Folk Culture, and producing on- and off-campus "Archive Challenge" showcases of contemporary artists performing adaptations of field recordings they discovered in the American Folklife Center Archive. She is the writer and producer of the Library of Congress's documentary webcast _Bringing in the May_ (a documentary investigating celebrations of May Day and other springtime traditions); producer of the CD _Music and Spoken Word from the Archive of Folk Culture_ (audio companion to _Library of Congress American Folklife Center: An Illustrated Guide_), and the author of six editions of _American Folk Music and Folklore Recordings: A Selected List_. (1987 through 1992, Washington, D.C.: Library of Congress). Jennifer's academic background includes a Masters degree in ethnomusicology from King's College, University of London. A pioneering bandleader and performer whose work in nurturing an Electric Folk revival in America earned her a chapter in the new Oxford University Press book _Electric Folk: The Changing Face of English Traditional Music_, Cutting has won 20 WAMMIES (Washington Area Music Awards) for her work directing and performing with both her contemporary Celtic group the Ocean Orchestra, and British folk-rock group The New St. George. The combination of Cutting's skills as a reference specialist, traditional performing arts producer, and respected folk musician places her in demand as a presenter, grants panelist, conference speaker, and folk music adjudicator.  
Jina Valentineis a visual artist and Associate Professor of Printmedia at SAIC born in Philadelphia, now based in Chicago. Her independent practice is informed by the intuitive strategies of folk artists and traditional craft techniques, and it interweaves histories latent within found texts, objects, narratives, and spaces.  Jina's work involves language translation, sourcing and mining content from material and digital archives, and experimental strategies for humanizing data-visualization.  She is interested in the organizational structure of archives, collective content creation, and how metadata contributes to informational hierarchies (what's visible, what's accessible). Jina cofounded Black Lunch Table with New York based artist Heather Hart in 2005 at Skowhegan.
Jon Swinstead, UK

Along the way I have always found myself on a cultural journey creating amongst others award winning zines SleazeNation and JockeySlut focusing on irreverence in youth culture, fashion music and lifestyles.  Founding of pictureonwalls – the orgnanisation created to make the work of artists including Banksy, Mode2, jamie Hewlett etc.. accessible to the public. Founding of Agency Espionage focused on creating cultural propositions for brands including Oxfam, Action Aid, Bacardi,  Diesel.  But mainly since 1997 when the original archive PYMCA was founded I have been fascinated by people – what we do, how we dress, what we like, and especially how weird and progressive we can be. I have been working with Jamie Brett for 7 years now on converting this archive into the dream of a museum of youth culture. A Museum that reflects the rebellious nature of everything everyday people create.
Kafi-Ayanna Allah
 is a professional librarian working for Orange County Public Library in Hillsborough, North Carolina as the Adult and Teen Program Coordinator.  She works to create and facilitate programming for patrons from middle school age to elders.  Much of her work with youth is centered on the Teen Advisory Board, a group of young people who act as liaisons between the teens in the community and Library staff to ensure that it is a welcoming, nonjudgmental space for teens and teen expression as well as a resource for information of particular interest to teens.

.
.
Miranda Lowe

is a Principal Curator and museum scientist at the Natural History Museum, London
. She is skilled in Archival Research, Museums, Cataloging, Museum Education, and Cultural Heritage. With strong interest in arts, photography and design. With over two decades worth of collections management and curatorial skills she cares for a plethora of historically important specimens from both the Challenger and discovery oceanic expeditions. After a yearlong secondment in 2006 to learn about exhibitions and gallery interpretation in a museum environment she has been passionate ever since about the role that museum exhibitions play in our understanding of the natural world. Miranda plays an active role on committees such as Natural Sciences Collections Association (as Collections at Risk Rep), Society for the Preservation of Natural History Collections (Member At Large) and the Society for the History of Natural History (Membership Coordinator) for which Sir David Attenborough is Patron. As a volunteer STEM ambassador and communicator of science she does outreach in schools and behind the scenes at the Natural History Museum, London. She mentors students as part of the Social Mobility Foundation 'Aspiring Professionals' scheme and the Prince's Trust. In 2013, Miranda was one of three finalists for the National Diversity Awards 'Positive Role Model Award for Race, Religion & Faith' receiving a Certificate of Excellence for her achievement.
Sanchita Balachandran is Associate Director of the Johns Hopkins Archaeological Museum and Senior Lecturer in the Department of Near Eastern Studies at Johns Hopkins University where she teaches courses related to the technical study and analysis of ancient objects, and the history, ethics and practice of art conservation. Her undergraduate courses always incorporate the close examination of ancient objects from the Johns Hopkins Archaeological Museum using non-destructive examination techniques. Recent hands-on courses include "Ancient Color: The Technologies and Meanings of Color in Antiquity" (2018) and "Recreating Ancient Greek Ceramics" (2015). A recent exhibition "Who Am I? Remembering the Dead Through Facial Reconstruction" involved collaborating with a multidisciplinary, international team of specialists to reconstruct the faces of two ancient Egyptian women in the care of the Johns Hopkins Archaeological Museum. Balachandran trained in conservation at the Institute of Fine Arts, New York University as a conservator specializing in archaeological materials. She is a Fellow of the American Institute for Conservation of Historic and Artistic Works. She is founder/director of Untold Stories, a non-profit organization that pursues an art conservation profession that represents and preserves a fuller spectrum of human cultural heritage.
Shawn Averkampis a Senior Consultant with AVP where she brings over 12 years of data management and software product development expertise to her work. Specializing in the integration of digital innovations into production environments, some of her recent work includes advising cultural heritage organizations on data and digital strategy and guiding the evaluation and implementation of machine learning applications in audiovisual metadata enrichment. Before joining AVP, Shawn served as Manager of Metadata Services, NYPL Labs at the New York Public Library, where she oversaw metadata production, contributed to digital collection and library catalog product development, and directed the development of metadata infrastructure for NYPL's unique digital resources. Prior to joining NYPL, she supported data curation, digital humanities, crowdsourcing platform development, digital scholarly publishing, and digital preservation at the University of Iowa Libraries as Data Services Librarian and Interim Head of Digital Research & Publishing and as a Metadata Librarian at the University of Alabama Libraries. She earned an MLIS from the University of Iowa and holds a BA in Music from Luther College.
Tanya De Angelisleads the Sundance Institute Archives & Collection, which preserves and shares the work of supported artists and the unique history of the Institute and its programs.
Terri Francisteaches film studies courses and directs the Black Film Center/Archive at Indiana University. She is a scholar of Black film and critical race theory whose work involves archival research, cultural history, and visual analysis, set within the vicissitudes of performance and representation. Francis published her research on Jamaican nontheatrical films as "Sounding the Nation: Martin Rennalls and the Jamaica Film Unit, 1951–1961" in Film History in 2011, and she guest edited a close-up on Afrosurrealism for Black Camera in 2013. Francis is the author of Josephine Baker's Cinematic Prism (Indiana University Press, forthcoming), and her essays appear in Transition and Another Gaze. Francis has worked to animate the Black Film Center/Archive as a living, breathing center of new and offbeat ideas about Black film. She has curated the film series "Race Swap," "Black Sun/White Moon," and "Love! I'm in Love!" and the speaker series "Black Film Nontheatrical and before Representation."
Vincent Morissetis a director known for his artful use of technology and interactivity. He's also the founder of the studio AATOAA (pronounced à toi, meanings 'yours'). Vincent has been celebrated worldwide to successfully revisit and change how we experience music videos, videogames, album artwork, films and virtual reality. Morisset collaborated artistically with Arcade Fire for twelve years; Neon Bible is considered the first interactive music video, and Just a Reflektor won the Primetime Emmy Award. With Icelandic band Sigur Rós, Morisset directed their groundbreaking live-experience INNI. With the NFB, he created BLA BLA and Way to Go. Both got the Webby in the Net Art category. Morisset's work has been featured at a myriad of museums and festivals, including SXSW, SIGGRAPH, Sonar, TIFF, Japan Media Arts Festival, GDC, MoMA, la Gaité Lyrique and the Cooper Hewitt.
Born and raised in Queens, NY, Yvette Ramírez is an arts administrator, oral-historian, and archivist-in-training. She is particularly inspired by the power of community-centered archives to further explore the complexities of information access and memory within Latinx/Andean diasporic communities in the United States. With nearly a decade of experience as a cultural producer, Yvette has worked alongside community-based and cultural organizations such as The Laundromat Project, Make The Road New York, New Immigrant Community Empowerment, The Noguchi Museum, and, most recently, as the national outreach coordinator at PEN America. She holds a BA from Hunter College and is currently pursuing a graduate degree in Digital Archives and Library Science / Preservation at The University of Michigan.
Open Archive Initiative Participants ​California Group
Forging an evolution of the "mashup" album format, producer Amerigo Gazaway's​"conceptual collaboration" projects imagine studio sessions between like artists of different genres and eras. With a process the LA Times' Randall Roberts described as "drawing a different design within a similar framework," the producer deconstructs and re-orchestrates samples from his respective subjects, bridging overlapping themes of the two musician's classic catalogues. With presentations and lectures logged at USC, MTSU, and Google HQ (NYC), Gazaway continues to highlight the possibilities of sample based art and shows no signs of slowing down.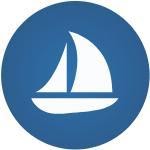 Eric Doversberger ​is a technology strategist with deep specialization in interactive data visualization. "I co-founded Harbour to empower creators and simplify the use of visual content within organizations. I was formerly a manager in People Analytics at Google. Before that, I was a NSF-funded researcher at the Mathematics Department of Brown University. I am also the Vice President, Board of Directors for The ALLIANCE."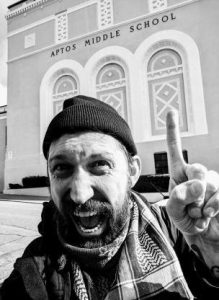 Jason Wyman
​
is many things. Today, they are an artist creating at the
intersections of age, geography, identity, practice, politics, and platforms. They value openness, embrace chaos, and love the long view.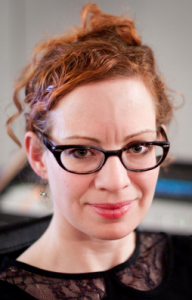 Jessica Thompson
​
is a GRAMMY-nominated mastering and restoration
engineer, audio preservation specialist, and educator. She has digitized, restored and revived historic recordings for the Erroll Garner Jazz Project, the Barbara Dane Legacy Project, the Bottom Line Archive, the record label Awesome Tapes From Africa, and has mastered new records for Michael Daves, The Tins, Occurrence, Israel Nash, and Hailu Mergia. She writes gear reviews for Tape Op Magazine and contributed a chapter on "Mastering the Sonics of Historic Recording Media" for the book Music Preservation and Archiving Today (Rowman & Littlefield). She serves as Vice President of the San Francisco Chapter of the Recording Academy and chaired the Archiving & Restoration track for the Audio Engineering Society Convention in NYC in 2018 and 2019. In her limited spare time, she likes to ride bikes.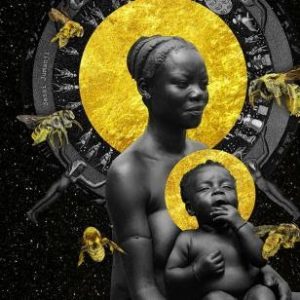 Jessi Jumanj i​is a multifaceted visual artist from Memphis,TN, currently residing in Los Angeles, CA. With a passion for African history, nature, and the otherworldly, Jessi explores the many dimensions of Afrofuturism through digital collage and painting. Being raised in the city where Martin LutherKing Jr. was assassinated, and having family roots in Greenwood, MS, the cotton capital of the world, has given Jessi an interesting viewpoint on the black experience. Through her very own dreams and creations, Jessi Jumanji has become well-known for her contemplative perspective on black life as it stands in the past, present, and future.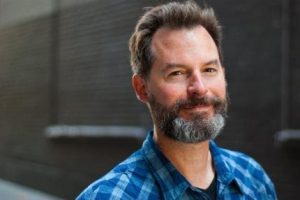 John Lightfoot ​is Senior Program Officer at California Humanities, an independent nonprofit and a state partner of the National Endowment for the Humanities. He manages the California Documentary Project (CDP), a competitive grant program that supports experienced and emerging mediamakers working in documentary film, audio or interactive media. In 2018, he helped launch CA 2020: Youth Perspective and the Future of California, California Humanities' new statewide initiative focused on youth and media literacy. Prior to California Humanities, John produced and directed documentary films, both as an independent and for PBS affiliate Twin Cities Public Television, and taught filmmaking in the San Francisco Bay Area.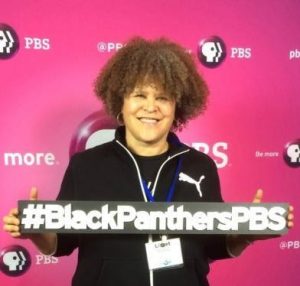 Lisbet Tellefsen​is an Oakland, California-based archivist, collector and curator. Her archives and collections focus on late 20th century African Americana with specializations including the Black Panther Party, Angela Davis, Black LGBT culture and political graphics. Her archives are used frequently for research, film & media projects and exhibitions. As an archival consultant she has worked on numerous film and television projects including the 2015 documentary "Black Panthers: Vanguard of the Revolution" by Firelight Films and the 2012 doc "Free Angela and All Political Prisoners" by Realside Productions. Her collections have been featured most recently in "The Art of Collaboration" at Yale's Beinecke Library (2018); "Get With the Action: Political Posters from the 1960s to Present" at SFMOMA (2017-18); "All Power to the People: Black Panthers at 50" at the Oakland Museum of CA (2016); and the Smithsonian National Museum of African American History and Culture (NMAAHC) with a dozen pieces from the Tellefsen collection featured in their 2016 inaugural exhibit. Over 100 objects from the Tellefsen collection now reside in the permanent collections of SFMOMA, the Oakland Museum of CA, and the NMAAHC and in 2012 the Lisbet Tellefsen Papers were acquired by Yale University. In addition to frequent pop-up exhibits, she co-curated "Angela Davis OUTspoken" (2018) and "From Feminists to Feministas" (2017) at the GLBT History Museum in San Francisco. She is currently working on an Angela Davis retrospective opening in the Fall of 2020 at the Zimmerli Gallery at Rutgers then traveling to the Oakland Museum of CA in 2021.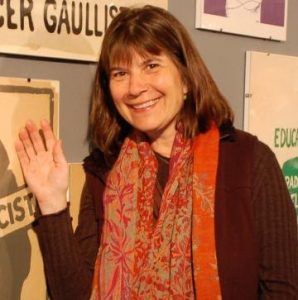 Nikki Silva​is one half of The Kitchen Sisters with long-time friend and producing partner Davia Nelson. They are the creators of hundreds of stories for NPR and public media including the duPont-Columbia and James Beard Award winning series Hidden Kitchens, the Peabody Award winning Lost & Found Sound and The Sonic Memorial Project with Jay Allison, The Hidden World of Girls, and the Webby Award winning podcast The Kitchen Sisters Present. Their current NPR and podcast series is The Keepers, stories of activist archivists, rogue librarians, curators, historians, collectors— guardians of history, large and small, protectors of the free flow of information and ideas. Nikki is also a museum curator and exhibit consultant. She lives with her family on a commune in Santa Cruz, California.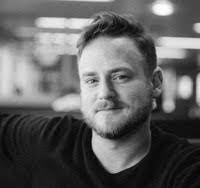 Tom Ciaburri is a filmmaker committed to storytelling that amplifies lesser heard voices. He's worked in over 20 countries, documenting unsung blues, soul, and folk musicians throughout the American South, a legendary land-rights activist in South India, former combatants of violent political conflict in South Africa and Northern Ireland, million dollar pigeon racers across Europe, Pez collectors across the US, and most recently, scientists and sailors near the north pole conducting climate change research. His work has been supported by non-profits like the Southern Documentary Fund, Music Maker Relief Foundation, and the Fetzer institute.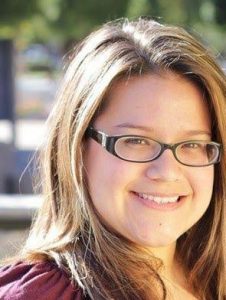 Xaviera Flores ​is the Librarian and Archivist at the UCLA Chicano Studies Research Center. The center is dedicated to the development of scholarly research on the Chicano-Latino population and Flores is integral to this mission. She oversees all library, archives, and museum services, including outreach, instruction, grant projects, and donor relations. She also works closely with students and partner organizations to build stronger ties between community and UCLA. Flores has worked in libraries since 2004 and specializes in Archives Management, Audiovisual Preservation, Access and Equity, and Community Archives.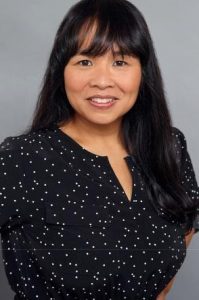 While obtaining a master's degree in Library and Information Science from UCLA's media archival studies program, ​Yuri Shimoda​worked for the UCLA Music Library, UCLA Library Special Collections, and as a UCLA Community Archives Lab/Andrew W. Mellon Foundation intern. She also served as the CLIR Recordings at Risk Intern on a project involving Native American sound and audiovisual materials at the Autry Museum of the American West and as a Library of Congress Junior Fellow. In addition to founding the first student chapter of ARSC, Shimoda is an ALA Spectrum Scholar and co-founder of Basement Tapes Day, an annual event that provides the public with access to their home audio recordings. Currently instructing an audiovisual archiving class in the UCLA Ethnomusicology Department, she also works for Los Angeles Public Library and the Walt Disney Imagineering archives.
Open Archive Initiative Participants:

​

New York Group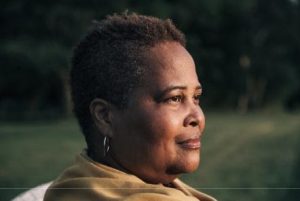 Ann Bennett ​is an Emmy nominated documentary filmmaker and multimedia producer. She produced the NAACP Image Award-winning PBS feature documentary, Through A Lens Darkly: Black Photographers and the Emergence of a People, as well as the multi-platform community engagement initiative, Digital Diaspora Family Reunion (DDFR). Bennett's film credits include; Citizen King and Fisk Jubilee Singers for the PBS series "American Experience," Hymn for Alvin Ailey for "Dance in America," and the award-winning PBS mini-series Africans in America and America's War on Poverty. She is a consulting producer on the Always in Season documentary (directed by Jacqueline Olive), one of ten films selected for Tribeca Film Institute's All Access program 2018 and premiered at the 2019 Sundance Film Festival where it won the Special Jury Award. Bennett is a graduate of the Columbia Journalism School and Harvard College and is a 2019 Laundromat Project Create Change Fellow.
Caroline Alexander, Project Memoir: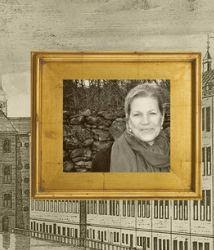 "There's a reason you've kept all those photos, letters and scrapbook items, even if you weren't sure what to do with them. Maybe now it's time to mine them for your digital memoir. Which will be unlike anyone else's. There's a whole new world of memoir that's different from being locked in print. Project Memoir leading the evolution of memoir in digital format. In a print memoir, you can't have streaming video or audio. People can include things like articles, photos, and scans of handwriting and drawings, and can add to it at any time. It becomes an open form of memoir, a living document. My background is in public broadcasting, working for PBS and NPR stations. That experience feeds my present work as a web designer in content development. Instinctively, design is integral to everything I touch, and each time I work on a site, deepening research into content development opens new paths never realized before."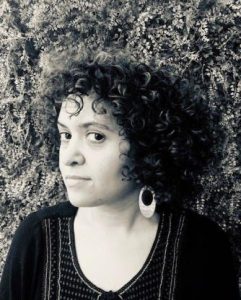 Chloe Kurabi ​is​​ a documentary archival researcher and multimedia archivist. She has worked as Archive Researcher for Viacom's Digital Production Initiative 3.0, mining the archive to create & manage collections, select media for encoding, digitization, and catalogue current digital content for re-use and dissemination. She completed archival research on the NAACP Image Award winning PBS feature documentary, 'Through A Lens Darkly: Black Photographers and the Emergence of a People' and the Emmy nominated 'If God is Willing and Da Creek Don't Rise', Spike Lee's second film about the legacy of Hurricane Katrina. She currently works in the Viacom Archive & Media Library, integrating BET content, cataloguing international assets, and preserving animation stills, footage, and audio. She holds an M.F.A. in Social Documentary Film from SVA and a B.A. from Sarah Lawrence College.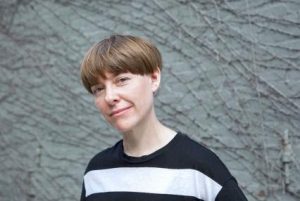 Cori Olinghouse ​is an interdisciplinary artist who works at the intersection of performance, archives, and curatorial practice. In 2017 she founded The Portal, a curatorial project dedicated to reimagining how performance practices and embodied histories in motion are archived and understood. Her approach to performance archiving has been celebrated at the Museum of Modern Art, Duke University, Bard College, and Wesleyan University. In 2019, Olinghouse directed a performance acquisition framework for Autumn Knight's "WALL" in collaboration with the Studio Museum in Harlem. Recently, she collaborated with video artist Charles Atlas on a moving image installation of Trisha Brown's archival materials for "Judson Dance Theater: The Work is Never Done," an exhibition for the Museum of Modern Art. Formerly, as archive director for the Trisha Brown Dance Company, she developed a multi-year cataloging and preservation initiative to assist in the legacy planning for Brown's company and archive (2009-2018), a company she danced for from 2002-2006. She holds an MA in Performance Curation from the Institute for Curatorial Practice in Performance at Wesleyan University, and serves as visiting faculty at the Center for Curatorial Studies at Bard College.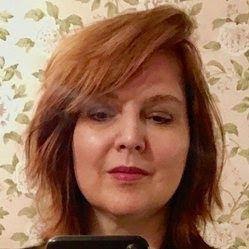 Erin Overbey,
​
the archive editor of newyorker.com, has been an archivist at
The New Yorker since 1994.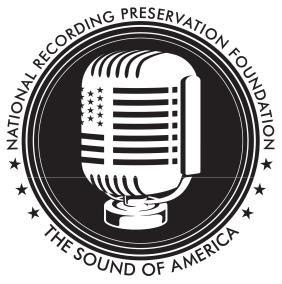 Gerald Seligman
​
is an international music industry professional with over 30
years experience in both major and independent music and music events companies. He is Executive Director of the National Recording Preservation Foundation, which was created by an act of the US Congress. The Foundation is a charity that offers grants to non-profit archives, libraries and other entities for the preservation and dissemination of recorded sound – music, broadcast and spoken word. From 2006 to 2009, he was General Director of Womex, the World Music Expo, based in Berlin, an organization that presents the biggest professional event of world music, with conferences, a trade fair and six stages
with 50-plus artist performances. He is also President of Caravan Arts Consultancy, his own company, from which he collaborates and/or consults with events, companies, governmental and nongovernmental organizations throughout the world to help nurture artists, develop skills and stimulate an economic space for culture. He was also co-founder and the first chairman of Freemuse, the human rights organization based in Copenhagen, Denmark. In 1993 he founded and ran EMI Hemisphere, the company's premier world music label, was head of EMI's international sector for Strategic Marketing, covering archive, all catalogue, premiums and genres, with 43 countries reporting in and ultimately delivering EMI's major profit share. He has produced or compiled over 100 releases, including a Grammy nomination.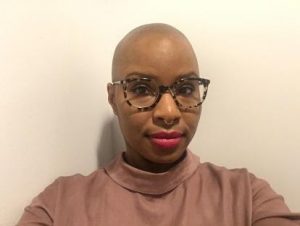 Joyce LeeAnn Joseph​ is a certified archivist and an interdisciplinary artist whose work aims to redefine the archive as a space for healing and transformation. She has worked professionally for Weeksville Heritage Center, the Associated Press Corporate Archives, and the New York Public Library. In 2011, she self-published her first archival text, somethymes grief goes for a walk. In 2013, she co-curated The Finding Aid: Black Women at the Intersection of Art and Archiving event at the Schomburg Center. In 2017, Joyce LeeAnn emancipated her labor by cultivating Archival Alchemy®, a small business that provides traditional archival services while specializing in creatively activating and enriching archives. Currently, she is producing a multimedia and performance project that explores the idea of embodying archives.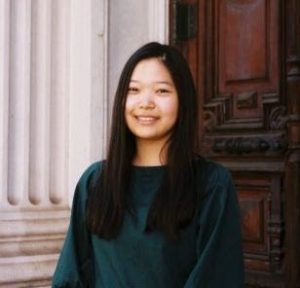 Kristin Chang ​is the first part-time Program Manager at the W.O.W. Project and has been involved with W.O.W.'s work for three years, beginning with her participation and leadership within the youth arts and activism program (Resist Recycle Regenerate). Her duties as Program Manager include coordinating different programs at W.O.W., assisting with public programs, administrative work, fundraising efforts, and internal meetings. Her qualifications include experience in publishing and editing. She has edited several undergraduate arts/writing publications, including Dark Phrases, the country's oldest undergraduate literary magazine by/for people of color. Through leading and participating in the RRR youth program, she has had experience in discussing arts and activism, including co-leading a tour of Chinatown with former Bridge artist Tomie Arai. As a writer, she is similarly interested in how art/poetry can be a vehicle for social change.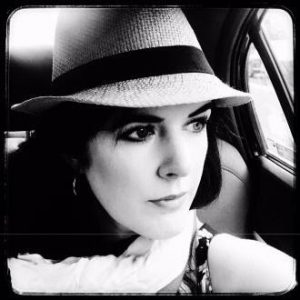 Lauren Walsh ​is a professor and writer. She teaches at The New School and New York University, where she is the director of the Gallatin Photojournalism Lab. She is also the director of Lost Rolls America, a public archive of photography and memory. Walsh's newest book, "Conversations on Conflict Photography" (2019), examines the value of documenting war and humanitarian crisis in the contemporary moment. She is the editor of three other books on photography, and has published widely in academic and mainstream media. Walsh's scholarship specializes in visual media and memory, and she is currently co-directing "Biography of a Photo," a documentary film about two iconic images of conflict. She holds a PhD from Columbia University and has been distinguished with NYU's Excellence in Teaching award.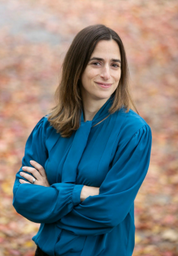 Liza Zapol ​is an artist and an oral historian. She creates sound, multimedia and performance on the themes of creativity, memory and place, using documentary methods. Liza teaches in the Oral History Masters Program at Columbia University. Liza Zapol was the Robert and Arlene Kogod Secretarial Scholar, Oral Historian at the Archives of American Art, Smithsonian Institution. At the Archives, Zapol focused on creating oral history projects of artists who were underrepresented in the Archives of American Art, specifically Latinx artists, African American Women Artists, and Native American Women Artists. Liza also works for the Whitney Museum of American Art, and developed the oral history program for the Skowhegan School for Painting and Sculpture. She has also worked with the National Building Museum, the Metropolitan Museum of Art, the Brooklyn Historical Society, the Greenwich Village Society for Historic Preservation, The Lower East Side Tenement Museum, and Massachusetts General Hospital. Zapol started her career in performance. She earned a certificate in Physical Theatre from the London International School of Performing Arts, and a certificate from the Royal Academy of Dramatic Arts. B.A. with Honors from Northwestern University. M.A. in Oral History at Columbia University.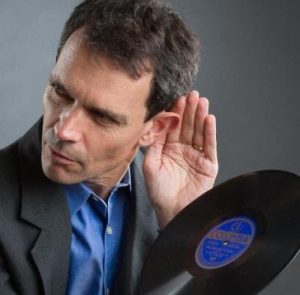 Marcos Sueiro Bal
​
is the Archive Manager at New York Public Radio
and the co-chair of the Technical Committee of the Association for Recorded Sound Collections.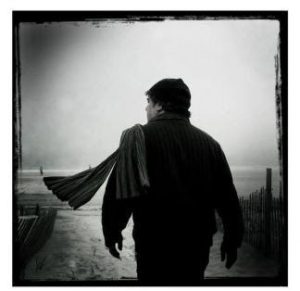 Ron Haviv
​
is an Emmy nominated, award-winning photojournalist,
co-founder of the photo agency VII and founder of Lost Rolls America, and has been dedicated to documenting conflict and raising awareness about human rights issues around the globe. In the last three decades, Haviv has covered more than twenty-five conflicts and worked in over one hundred countries. He has published four critically acclaimed collections of photography, and his work has been featured in numerous museums and galleries.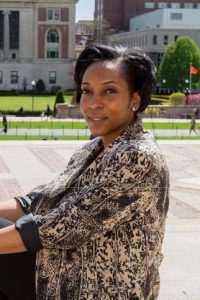 Regan Sommer McCoy​is the founder of The Mixtape Museum and Hip-Hop Hacks. She is a non-profit arts administrator, music industry vet, and archive and database enthusiast, who is passionate about the interactions of hip-hop, technology, and education. Sommer is a Columbia University Community Scholar, a member and grantee of the Association for Recorded Sound Collections (ARSC), and a charter member of the William Mary Hip-Hop Collection. She sits on the board of the Hip-Hop Association, is an advisor to the Universal Hip-Hop Museum and co-produces the Hip-Hop Can Save America podcast. By day she's an Operations Manager in Education and Community Engagement at the Brooklyn Academy of Music.
.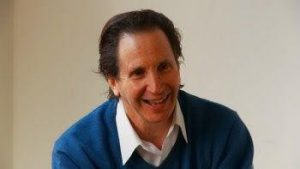 Steve Zeitlin​ is the founding director of City Lore, an organization dedicated to the preservation of cultural heritage. With a focus on New York, but with an increasing number of projects of national and international scope, City Lore works with grassroots cultures to ensure their living legacy in stories and histories, places and traditions. City Lore's successful programs include Place Matters, the People's Hall of Fame, and the POEMobile which projects poems on to buildings in tandem with live readings and performances. Steve Zeitlin has served as a regular commentator for a number of nationally syndicated public radio shows, and his commentaries have appeared on the Op Ed pages of The New York Times and Newsday. He also co-produced with NPR producer Dave Isay the storytelling series American Talkers for NPR's Weekend Edition Sunday and Morning Edition. Prior to arriving in New York, Steve Zeitlin served for eight years as a folklorist at the Smithsonian Institution in Washington, D.C., and has taught at George Washington, American University, NYU, and Cooper Union.