From the Executive Director

My friend and brilliant colleague Renee Tajima-Pena was interviewed last week in Variety in an article How Anti-Asian Hate Crimes Echo Hollywood's Failings. She said "…systemic racism is a fault-line you can trace back to when we first arrived here, and that fault-line is so deep and so ingrained, and it erupts during times of crises — in terms of Asian American women and sexual assault — it erupts like an everyday quake."  In a completely separate action, but one that resonated like a quake of its own, my high school friend, Queens Acting Supreme Court Justice Toko Serita, dismissed nearly 700 open prostitution cases in NYC, citing the "righteous decision" of the District Attorney to advocate for their dismissal. I cannot stop thinking about the righteous decisions we must all make in response to persistent injustice, especially artists and the storytellers. We create and illuminate the language, images and narratives that expose the injustice and call out the actions that enable us to rage, grieve, reimagine and heal.
The Alliance has been busy this month:
• activating the National Youth Media Leadership Workshop (check out the special Youth Media eBulletin coming soon to your inbox)
• working in our Innovation Culture Studio developing the webVR/Unreal Engine Brown Girls Mythic + True Story Gallery;
• celebrating our recent MIT Solve award Re:imagining Pathways to Employment in the US for Arts2Work, and building program momentum with both industry and community partners in Atlanta, Baltimore, Philadelphia, Dallas, Los Angeles, and Miami.
• collaborating with The Smithsonian on The Futures We Dream, a short film exhibition for the opening of the new "Futures" Museum.
• tracking provisions and opportunities for media arts organizations in the $1.9 trillion Coronavirus Relief package. $470 million is earmarked for relief to arts + culture organizations. We will share details and numerous grant guidelines on our website in the coming weeks.
• distributing our new Open Archive Initiative/Gathering Wisdom Report, and congratulating our Open Archive Fellows and Senior Archivist Jocelyn Arem for over 200 attendees at their rad virtual SXSW panel
Don't forget to check the Alliance Job Bank if you are looking for a fulltime media arts position, freelance consulting gig, grant or fellowship – and please post one if there is something coming up at your organization. Let's support each other and rebuild together. Things feel like they may be starting to open up, there are some exciting opportunities listed already, and in times like these – at once volatile, insecure, traumatic, and hopeful — these are the times when artists go to work, and when that work itself is a righteous decision.
Get involved with The Alliance — joining is easy, and our growing membership raises our collective voice at every table.
~ Wendy

Media Policy Watch
by Priscilla Genet
Late last month, amid protests in Minneapolis over the death of George Floyd at the hands of the Minneapolis police, a CNN crew was arrested on live television. CNN Correspondent Omar Jimenez and his team were surrounded by police while identifying themselves as journalists and asking where they should move were bound and taken into custody. When Jimenez asked an officer why he was being arrested, the officer stated "Look, I don't know man, I'm just following orders." according to Jimenez as quoted in The New York Times. A number of press groups and journalists responded to the arrest including Dorothy Tucker, the president of the National Association of Black Journalists, who stated on twitter "It is unfathomable and upsetting to witness this structural racism in real time."
In response to numerous journalists being assaulted and detained by police, representatives Mary Gay Scanlon and House Intelligence Chairman Adam Schiff introduced legislation condemning police actions against journalists attempting to document ongoing protests. Schiff was quoted in an article from The Hill stating "Journalists are being assaulted, tear-gassed, detained, and arrested on American soil, and black reporters are even more at risk. A free press is essential to any democracy, and reporters need to do their jobs safely. The press are not the enemy – unless you fear the truth." Among the journalists affected were Jimenez, as well as Ali Velshi and Garrett Haake of MSNBC, who were struck by rubber bullets on-air.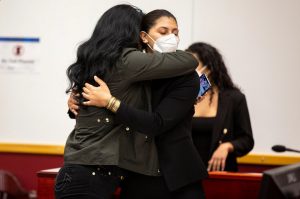 Media Policy Watch
Two weeks ago, journalist Andrea Sahoui was acquitted of charges related to her arrest in May while reporting on the George Floyd protests in Des Moines, Iowa. In an interview published by The Guardian, Sahouri recounted her attempt to comply with the police and being pepper sprayed and zip-tied while explaining that she was a journalist: "I immediately put up my hands and said multiple times that I was press. The officer instead grabbed me, pepper-sprayed me directly at close range to my face and said 'That's not what I asked.'" Sahoui, a Palestinian American, was the only journalist of color present at the scene and the only journalist arrested. She explained in the same interview that part of her reason for becoming a journalist was because she "grew up really frustrated with the media because I had always felt like there was never the Palestinian narrative."
Included in the $1.9 trillion stimulus packaged passed by Congress earlier in the month is $470 Million in funding for the arts and culture. A large portion of the funds will go to the National Endowment for the Arts, The National Endowment for the Humanities, and the Institute of Museum and Library Services. The remainder will go to state and regional institutions and non-profits as reported by Artnet. This funding, however, still falls short of the $4 billion in funding called for by the New York Metropolitan Museum last March.
As a result of the new stimulus package, The National Endowment for the Arts has announced the American Rescue Plan. The plan includes resources related to reopening, and estimates their $135 million in funding should provide support for approximately 234,000 jobs and reach around 107 million people.
Also recently announced, The Shuttered Venue Operators Grant will provide significant aid for small business, venues, and nonprofits such as theaters and museums affected by covid-19. Applicants for the Shuttered Venue Operators Grant "may qualify for grants equal to 45% of their gross earned revenue, with the maximum amount available for a single grant award of $10 million."
We want to hear from you. Are you concerned with any national media policy stories that are underreported? Are there any local stories in your area that need highlighting? Please let us know.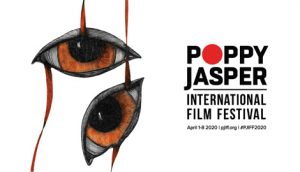 Poppy Jasper International Film Festival April 7-20, Online, Anywhere
Belmont World Film March 16-May. Virtual, US
Seattle Film Festival, April 8-18, Online, US
Sun Valley Film Festival, – April 14-18, Online, US
Hot Docs,  April 29-May 9, Canada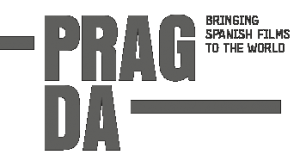 Grants and Calls
Sundance Documentary Fund
Sundance Institute, in partnership with the Bill & Melinda Gates Foundation, is offering $10,000 to five filmakers that create an "personal Short Film that explores an empowering person or an optimistic story about individuals and communities who are overcoming poverty and hunger, combatting disease, or improving health."
Deadline: July 1st
Musicbed 'Reopen Challenge Offers up to $25,000
The Musicbed Reopen Challenge is seeking short films with "content that can help the world reopen—economically and culturally." The videos should be between 30 seconds and five minutes long. The grand prize winners will get $25,000, $15,000, or $10,000. There will also be 50 winners chosen by audience votes. These winners will receive $1,000 each.
Deadline: July 15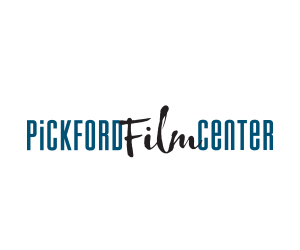 Job Bank