The Alliance XR Culture Gallery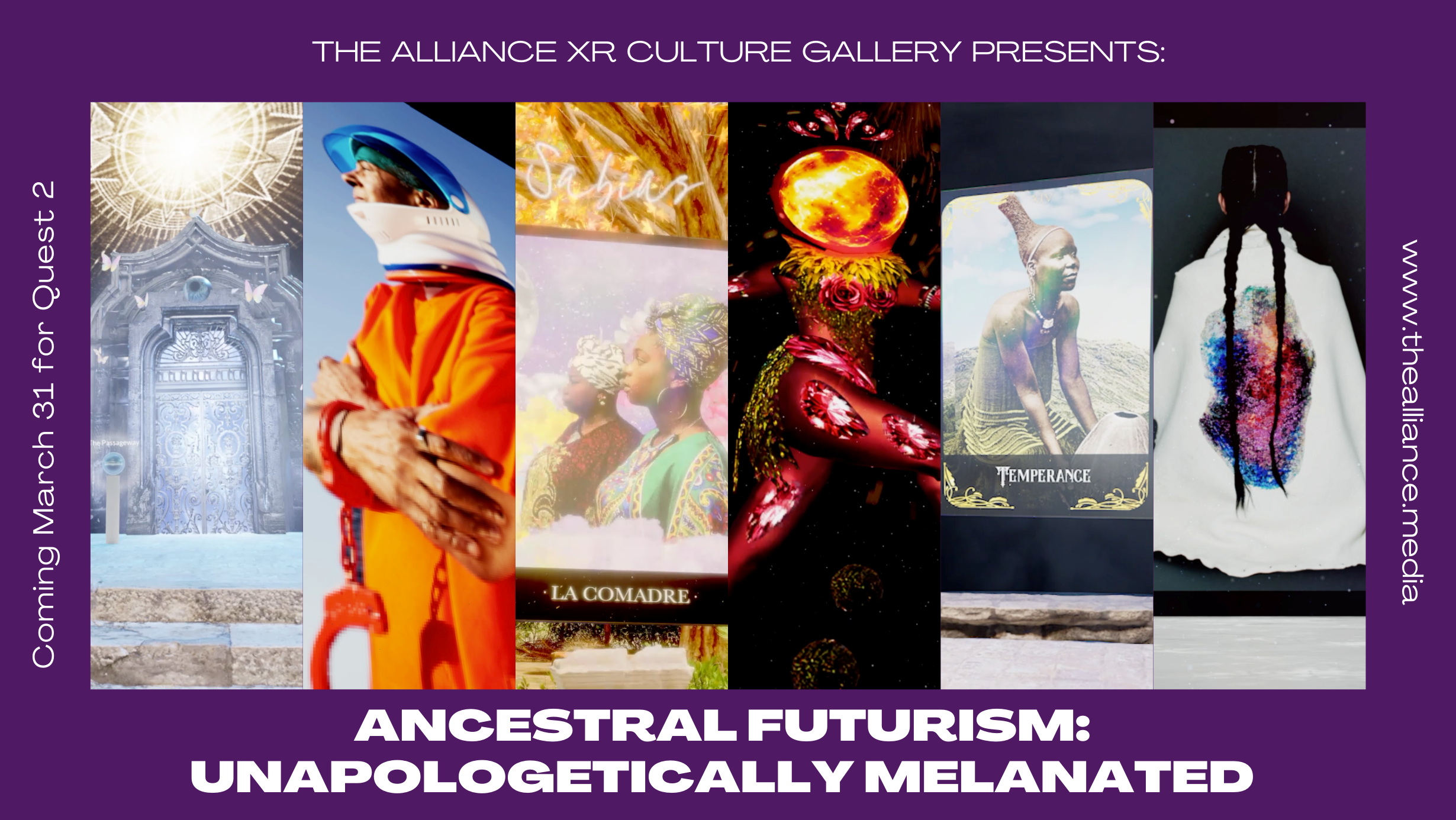 Over a year in the making, a team of international BIPOC artists collaborated to claim some space in the metaverse with a new kind of gallery of art and storytelling. The exhibition centers women and non-binary voices and identities, in an expansive, cosmic exploration of cultural, personal, and mythic experience.
Created for the Quest 2, in partnership with Versatile Media, visitors to the XR Culture Gallery will experience the first "room" of immersive artworks in a space we call Ancestral Futurism. On March 31, 2022, artists, producers, designers and curators Catherine Blackburn, Lola Flash, Jessi Jumanji, Karo Duro, Valentina Vargas, La Comadre, Afua Kafi-Akua, Nona Hendryx, Chanelle Elaine, Kali Spitzer, Sadah Espii Proctor, Kyle Liu, Aeryn Gray, Cassidy Arkin and Siraj Jhaveri will gather on zoom to talk about the intentions behind the work, the process of co-creation, and our hopes for the cultural and ancestral futures that lie ahead.
At the event, we will premiere the first video from the Gallery by award-winning 2d/3d artist and filmmaker Siraj Jhaveri. After the conversation, we will open the Gallery officially for all those who are privileged enough to have headsets, open access to the internet and a Facebook account. This project is created with the understanding that many communities are still and persistently excluded from technological and creative innovation — even when the works draw from their own cultural experiences.
ANCESTRAL FUTURISM: UNAPOLOGETICALLY MELANATED
"a virtual exploration of the Mythic and da Truth!"
Creative Team