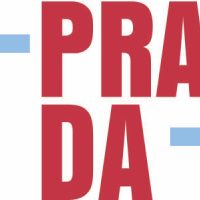 Website Pragda LLC
Pragda is dedicated to the promotion of Ibero American Cinema
Are you passionate about social media promotion and have an interest in connecting people with a love for Ibero American filmmaking? Apply to be our next Digital Strategy Coordinator! In this position, you will be in charge of running all of the social media connected to Pragda (Instagram, Facebook, Twitter), posting about our new releases and film curiosities! If you're interested in a job that balances a love for film and social media, this is the job for you! This is a 10/20 hour/week at $15 per hour. Location: Remote. Send us your CV as well as a letter of interest. info@pragda.com Have any questions? Give us a quick inquiry. We accept submissions until April 7, 2021.
Pragda's initiatives have great resonance among its educational partners, but we are now interested in widening our reach to those who haven't heard of us yet. We would like to reach professors, librarians, and students in the areas of Spanish, Latin American, and Cinema studies.
Pragda is an institution dedicated to the promotion of Ibero American cinema in the educational market through our grant project Spanish Film Club. We also provide content for collection development and class instruction to universities through their Librarians and Professors. Please visit our websites www.pragda.com and www.spanishfilmclub.com to learn more about our activities.