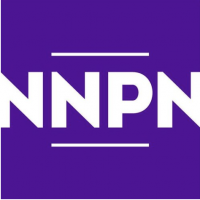 Website National New Play Network
POSITION OVERVIEW
National New Play Network is seeking an individual to lead the implementation, facilitation, evaluation, and strategic growth of a $350,000 portfolio of programs that support the new play field through the theaters, artists, and audiences that comprise it. A Director-level position that reports to the Executive Director, the ideal candidate for this role is excited by work that requires both high-level visioning and in-the-weeds administrative acumen. As a member service organization built on deep engagement with NNPN's Member Theaters, other constituencies, and the field at large, the position requires intense communication and relationship-building. Rooted in a value system that prioritizes equity, anti-racism, and collaboration, these relationships inform the work of implementing and innovating the organization's current programmatic offerings, something this position is both empowered and encouraged to initiate. While this is a position with authority and autonomy, the spirit of collaboration is strong among staff, buttressed by systems of cooperation, regular interaction, and collective decision-making.
NNPN is currently in the second of a 5-year Strategic Plan, with explicit goals for programming that were recently augmented through its published Anti-Racism/Anti-Bias Plan and Commitment to Action. The Programs Director will be responsible for not only working within the organization to make progress on these goals, but also to continue to interrogate and evaluate the goals themselves for alignment with its mission, vision, and values.
Full-time, permanent: Variability in weekly hours depending on travel and event schedules. It is important that this role be present in the field and with its Member Theaters. To that end, this position has historically required significant travel (one to two times per month, domestic). Attendance at NNPN-supported performances or events at Member Theaters requires additional time commitment in the evenings, based on availability.
Wage: Expected annual compensation between $50,000-$55,000. This position will receive reimbursement for health care and home office expenses, in addition to support for professional development. Expenses related to pre-approved travel and for all events are covered by NNPN.
Location: NNPN offices are decentralized, and all staff work remotely and via video conference. NNPN staff is currently based in South Florida, Chicago, Southern California, North Carolina, and the Washington, DC metro area.
Timeline: The position will remain open until filled. As the goal is to commence onboarding the new hire by May 1 to allow for overlap between the outgoing and incoming Programs Director, NNPN staff will reach out to candidates for interviews starting in early April.
ABOUT NATIONAL NEW PLAY NETWORK
NATIONAL NEW PLAY NETWORK (NNPN) is an alliance of professional theaters that collaborate in innovative ways to develop, produce, and extend the life of new plays. Founded in 1998, NNPN continues to revolutionize the new play landscape through the strength of its Member Theaters, collaborative efforts, and its nationally recognized programs and services for artists and organizations.
NNPN boasts a diverse roster of Member Theaters through its two-tiered membership structure: Core Members, the governing network of theaters with missions and production histories that affirm a dedication to new works; and Associate Members, companies that produce or develop at least one new work per year and demonstrate a commitment to NNPN's values. Its board is comprised of Member Theater leaders, as well as representatives from its two other primary constituencies in the field: Affiliated Artists and Ambassadors.
NNPN is agile at its core and broad in its reach. As a robust collection of theaters working together across the nation, NNPN champions the indispensable nature of collaboration between theaters and theater-makers, and the vitality and cultural importance of new plays and living playwrights.
NNPN has an annual budget of $1.1 million and maintains a 10-person staff, four of whom are full-time. Consultants and project-focused contracted employees support NNPN's fundraising, communications, and the New Play Exchange.
CANDIDATE PROFILE
As engagement is fundamental to how NNPN does its work for the new play field, ideal candidates are both comfortable with and stimulated by a lot of human interaction, particularly through meetings, emails, events, and to a lesser extent, social media. This person can see both the forest and the trees, paying attention to the details while working toward a vision of what is created when those details come together, and how that vision supports NNPN's mission and affirms its values. They are passionate about the role of the artist, storytelling, and specifically that of new plays in strengthening communities. They are also committed to anti-racist practices and ideals, and excited to engage and seek out and create new relationships with and opportunities for artists and institutional partners in the new play field.
PRIMARY DUTIES AND RESPONSIBILITIES
This position is responsible for the planning, oversight, management, administration, and future visioning of all NNPN competitive award programs which grant approximately $350,000 annually to Member Theaters and individual artists. Specifically including processes and systems related to design, applications, adjudication, reporting, debriefs, payouts, budgeting, facilitation, support, orientation, evaluation, and compliance. The current roster of NNPN programs includes:
Rolling World Premieres
Smith Prize and Annual Commission
Producers in Residence
Collaboration Fund
Bridge Program
National Directors Fellowship
MFA Playwrights' Workshop
International Exchange
Facilitate cohorts of artists, administrators, and producers who are actively engaged in NNPN programs. Serve as a mentor, dramaturg, and/or organizer for both individuals and groups to share knowledge, resources, and artistic pursuits.
Support relationship-building between NNPN's Member Theaters, Affiliated Artists, Ambassadors, and the field by actively identifying and making connections between potential new play collaborators.
Co-produce two annual events (virtual, in-person, and/or hybrid): the National Showcase of New Plays (new play reading festival) and Annual Conference: leads staff to develop a collective vision & goals for the event; plan and execute the event's artistic/thematic, engagement, governance, and logistical activities toward those goals.
Facilitate and staff the Program Evaluation Working Group, a body of volunteers reviewing and recommending revisions for NNPN programs to increase their accessibility to theaters and artists and accountability to anti-racism and anti-bias values. Report to the board, executive committee, and Core Membership on programmatic activities.
Meet with theaters, artists, and other industry partners to develop deep knowledge of and relationships with the people who make up the new play field, and more specifically, NNPN's Membership and Constituencies. Then, leverage that knowledge to connect the Membership and Constituencies to the opportunities, resources, and information the Network collectively, but often unknowingly, possesses.
Work with other NNPN staff on development (stewardship, funder meetings, and narrative contributions), communications (resource and event sharing between Members and constituencies), governance, strategic planning, and administrative activities (data management), particularly in the context of programming and engagement. This takes the form of daily core staff meetings, weekly one-on-ones with colleagues, monthly full staff meetings, and annual staff retreats.
QUALIFICATIONS
Knowledge & familiarity with the national funding environment for the cultural sector, with at least two years of experience working with re-granting programs, member/national service organizations, and/or professional associations required
Facilitation skills strongly desired and additional training and support to develop those skills are available
NNPN uses Microsoft Office 365 for its email (Outlook), calendar, cloud storage (SharePoint), and staff cooperation (Teams). It is currently activating its first CRM with Salesforce. Additionally, this position will use Zoom, MightyNetworks, MailChimp, Adobe Document Cloud, Microsoft Office, Google Drive and Forms, SurveyMonkey, and other virtual platforms to carry out its functions. While experience with all of these platforms is not required, a curiosity to learn and utilize them and other forms of technology is.
A willingness to learn about and/or contribute to the development and implementation of equitable, inclusive, anti-racist, and anti-oppressive frameworks
Ability to work both independently and as part of a creative, highly collaborative team environment
Attention to detail with excellent writing, communication, interpersonal and organizational skills
Ability to prioritize and organize workflow and meet deadlines
Flexibility to manage multiple tasks and deliverables
APPLY
First, please complete this form, which asks for basic biographical / contact information as well as a resume and cover letter addressing both why you are interested and uniquely qualified for the position. Additionally, you will be asked to provide a writing sample from your previous experience in grant-making and/or service organization(s).
Candidates who are invited to interview will be asked to provide contact information for three references who can speak to the candidate's qualifications for this role. Additional writing or work samples may be requested.
NNPN is an equal opportunity employer and seeks to employ qualified individuals based on individual merit. It does not discriminate against any individual with respect to the terms and conditions of employment based on that individual's race, sex, age, religion, color, national origin, disability, genetic information, marital status, veteran status, sexual orientation, gender identity or expression, housing status, or any other non-merit factor protected under state, local, or federal laws. Equal Employment Opportunity applies to all personnel actions such as recruiting, hiring, compensation, benefits, promotions, training, transfer, termination, and opportunities for training. NNPN is committed to a fair and equitable workplace where everyone is a respected and valued member of the team.
Questions? Contact Executive Director Nan Barnett at nan@nnpn.org.