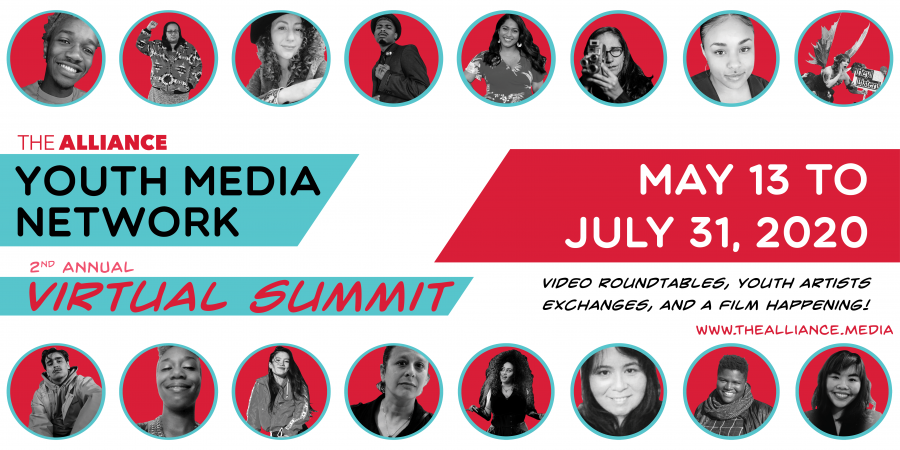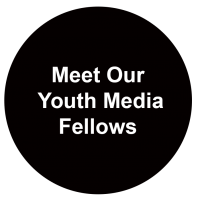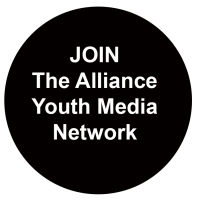 Calling all youth media artists + youth media practitioners
to join the 2nd Annual Youth Media Virtual Summit.
Attend any or all of the programs, join the network, share your voice,
dream big with us.
SCHEDULE OF EVENTS

WE HAVE QUESTIONS
produced in collaboration with
From July 21 to August 18, 2020, WE HAVE QUESTIONS is the final event of the 2020 Alliance Youth Media Virtual Summit. Here's how it works:
We will share two questions per week posed by youth media artists from around the globe.

Youth and young adults aged 10-26 are invited to share responses as poems, memes, videos, illustrations, doodles, voice memos, songs, whatever-you-can-imagine via text, email, or voicemail.

We'll publish submissions the following week on Isolationship Journal, the Orange County Public Library's Tumblr blog and share some of the contributions on the Alliance social media.
This is a co-creation project by, for, and about youth voice. WE HAVE QUESTIONS.
To Participate:
Follow The Alliance on social media (Instagram, Twitter, Facebook) or email accessibleymn@gmail.com or text (415) 942-2429 to get the questions and participate. 
Become a member of the Alliance and sign-up for our eNewsletter. In September 2020, the Alliance will publish highlights from We Have Questions. Stay tuned! 
Tuesday, April 21
PRE-SUMMIT WORKSHOP

2AM PT/5PM ET
EMBRACE THE MESS: VULNERABLE STORYTELLING WITH TEENS
Co-produced with re:imagine/ATL
Originally programmed at SXSW and cancelled due to the pandemic, re:imagine/ATL partnered with The Alliance to offer this workshop online. Embrace The Mess is a professional development workshop designed to break down the fears and boundaries that prohibit vulnerability and creativity between educators and under-resourced teens. Using Uta Hagen's Six Steps, a character development tool used in theater, participants will learn how to teach teens to reimagine a critical life moment, exploring how circumstances impact self-perception, how relationships impact objectives, how obstacles give birth to intentions, and how to understand their reality via a logline.
Wednesday, May 13

9AM PT/Noon ET and 3:30PM PT/6:30PM ET
COMMUNITY INFO SESSION
.Come learn about the programs in the Virtual Summit and meet new friends and colleagues
Sign up HERE
Tuesday, May 19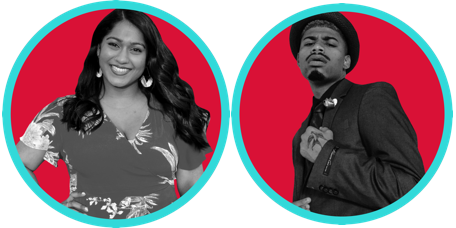 1PM PT/ 4:00PM ET
VIDEO ROUNDTABLE: RACE + EQUITY
Rebuilding Systems
Co-produced by Triana Patel + Montero Morton
How do we rebuild social systems and infrastructure on a foundation of equity, access, and inclusion – in ways that truly support communities of color? Join this conversation with artists and youth advocates via Facebook Live.
Participants: Isaiah Grant, Jahiem "Geo" Jones, Joanna Lee,  Dina Fukunaga, John Gwinn, Ana Isabel Soudaly Espinosa,  Justice Jones, Fin Bradley, Kimberlin Bolton, Brandi Hoyos,  Trinitee Alson, Lindsey Franklin
Tuesday, May 19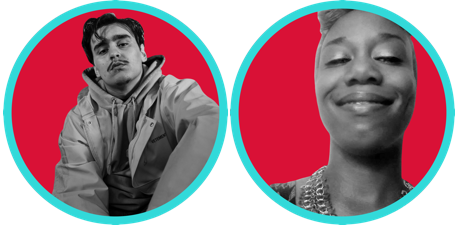 10AM PT/1PM ET
VIDEO ROUNDTABLE: OPEN ARCHIVES
Creating Equitable Archives
Co-produced by Kafi-Ayanna Allah + Aden Suchak
How can we create an archive that supports researchers and producers by making creative content widely accessible while also building a culture that honors an artist's labor + intellectual property? Join this conversation between teen librarians, content creators, youth media leaders, and archivists via Facebook Live.
Participants: Robyn Bykofsky, Lisa Welk, Jenine Pilla,  Crystal Cavalier-Keck, Benjamin Jancewicz, Aurora Sikelianos, Heather Reigg, Jocelyn Arem
Tuesday, May 26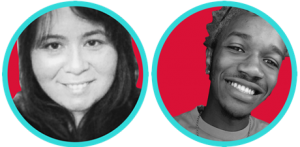 10:30AM PT/1:30PM PT
VIDEO ROUNDTABLE: INTERGENERATIONAL POWER
Being A Good Ancestor
Co-produced by Cellou Diallo + Kapi'olani Lee
How can we be good ancestors and help create meaningful intergenerational power? What kind of ancestors do we want to be? In this time of great change and uncertainty, intergenerational exchange and collaboration are more important than ever. As we envision a new normal, the kind of choices we make now will have a profound impact on our future generations. In this roundtable, youth mediamakers and educators share how their hopes, concerns, and dreams for the future prompt calls to action that compel them in the present. Join the conversation via Facebook Live.
Participants: James George Pakootas, Guillermina Zabala,  Jewel Felder-James, Binesikwe Means, Kendrick Walton,  Yonci Jameson, Jalena Keane-Lee, Elias Flores
Tuesday, May 26
2:00PM PT/5:00PM ET
VIDEO ROUNDTABLE: RACE + EQUITY
What is Normal?
Co-produced by Montero Morton + Triana Patel
How do we redefine "normal"? What is "normal," and how can we redefine social norms to ensure that everyone is included? Alliance Youth Media Fellow Montero Morton convenes his peers from around the world for a crucial conversation about pushing back against bias. Morton desires a future where young people know they are exceptional just the way they are and racial equality is real. This convening continues a tradition of those on the margins defining who they are for themselves. Join the conversation via Facebook Live.
Participants: Kate Barger, Oakley Fugate, Nyree McDaniels 
Tuesday, May TBA
Time TBA
WORKSHOP: IT'S A ZINE PARTY
Produced by Triana Patel with SF Asian Art Museum Art Speak Interns, by youth for youth
The Art Speak Interns at the SF Asian Art Museum designed interactive zines to use at the Museum to help children, youth, and families talking about cultural appreciation, appropriation and colonization. The coronavirus hit before the zines could be launched at the Museum's Family Fun Day; this online zine party for Bay Area teens will showcase the zines and share the creative process and purpose behind the project. 
Summer 2020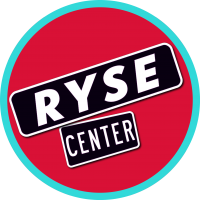 This Event is Closed
WORKSHOP: DESIGNING FOR BELONGING
Co-produced by RYSE Youth Media Center with students from California College of the Arts, by youth for youth
.
RYSE Youth Center members + CCA students have been working together since December 2019 to co-design an experience for the newly constructed
RYSE Commons
 . Their collaborative task is to create a space that evokes feelings of belonging, grounded in their city of Richmond, CA. With COVID-19 forcing everyone to shelter in place, this design project has become even more critical with its intentions: we are dreaming + designing belonging. As part of the design process, RYSE members + CCA students are leading a workshop for Richmond youth to generate material that will be incorporated into their finished design elements. They are asking: What's your view of belonging? 
June PODCASTS
All podcasts will be available via the Alliance FB and Instagram pages at the end of May 
PODCAST: How do you kickstart that project you've been working on or have in mind during a pandemic?
Produced by Cellou Diallo
PODCAST: Young artists as conduits for change during a global pandemic.
Produced by Aden Suchak
.
July PODCASTS
All podcasts will be available via the Alliance FB and Instagram pages at the end of May 
PODCAST: How do we care for, support, and uplift one another as both media makers + young people? Produced by Cellou Diall
PODCAST: What is cosplay, and how can it be a springboard for community + inclusion? A conversation with the PNW Guild of Cosplayers. Produced by Aden Suchak + Aylee Shomali
Tuesday, June 9
.
1:00PM PT/4:00PM ET
VIDEO ROUNDTABLE: INTERGENERATIONAL POWER
Building a Youth Podcast Movement
Produced by Jason Wyman
How can we build and sustain a diverse and connected community of youth + young adult podcasters and increase the audience listening to them?
This video roundtable features a small group of emerging youth podcasters, veteran media producers and educators to share what stories they are telling, what production needs they have, and how we can collaborate to connect and promote diverse voices across all media channels and platforms. Join the conversation via Facebook Live.
Participants: Gabriella Huggins, Cellou Diallo, Ariel Taylor, Ben Grube, William Cavada, Daphne Morgen, Jade
Tuesday, June 30
10:30AM PT/1:30PM ET
VIDEO ROUNDTABLE: INTERGENERATIONAL POWER
Exploring The Challenges of Digital Learning
Produced by Kapi'olani Lee + Cellou Diallo
What are the emerging practices for digital learning that best serve our communities? This video roundtable will offer a debrief on the strengths and challenges of digital learning during COVID-19. Participants will share their recent experiences and brainstorm ways to build more effective digital learning spaces that best serve their communities. The conversation will also highlight new resources and strategies for digital learning to support schools, nonprofit training centers and teaching artists working through the pandemic. Join the conversation via Facebook Live.
Participants: Jeremy Chatelain, Esther Pearl
Tuesday, June 30
2:30PM PT/5:30PM ET
VIDEO ROUNDTABLE: RACE + EQUITY
Becoming an Artist or Journalist In The Era of Coronavirus
Produced by Jason Wyman
What are the economic and educational realities of media arts and journalism students during (and after) this pandemic? The traditional spring semester was cancelled COVID-19, and the world that college seniors are graduating into is one of uncertainty. This conversation with current + graduating college media and journalism students offers a window into their fears, anxieties, hopes, and realities as they navigate their education + possible employment. Joining us will be a student organizer who can offer concrete tools for students looking to make a change within their communities. 
Join the conversation via Facebook Live.
Participants: Ginger Yifan Chen, Hakeem Shabazz-Norris
The Month of June
VIDEO ROUNDTABLE: OPEN ARCHIVES
Open Archives and Open Access
Produced by Aden Suchak + Kafi-Ayanna Allah
What does access mean to rural youth, disconnected youth, and disabled youth? How can we build scaffolding to make access real and sustainable? Not all the young people in the Alliance Youth Media Network have easy or reliable access to the internet or the digital tools needed for participation in online learning and creative production. Throughout the month of June during the Youth Media Virtual Summit, Youth Media fellows Aden Suchak and Kafi-Ayana Allah will connect with an intergenerational group of mediamakers – by phone, text message, and any other means necessary — to explore crucial issues of access, artmaking and archiving. They will report back at a date and time TBA.
For additional information on any Virtual Summit programs,
contact Senior Consulting ProducerJason Wyman, jason@thealliance.media