scroll down to subscribe to the eBulletin
From the Executive Director
It's May, and that means Lab season begins at The Alliance. It's one of my favorite times of the year.
In 2016, with the help of the Rockefeller Foundation, the HatchLabs brought together artists, scientists, and community-driven organizers to begin crucial conversations around climate justice, creativity and collaboration. In 2017, with generous support from the MacArthur and Adobe Foundations, we focus on racial justice in Philadelphia, New Orleans, and Chicago. Local cohorts of artists, academics, activists, members of city government and the criminal justice system will forge new connections in order to tell—and shift—each community's racial justice narratives. Thanks so much to our partners: BlackStar Film Festival, Colored Girls Museum, Antenna Collective, New Orleans Film Festival, and Donda's House.
We will also be in Whitesburg, Kentucky and Richmond, California with three special gatherings for emerging artists. After discrete HatchLabs with Appalshop and RYSE Media Center, we will bring the groups together for a co-lab experience that forges creative bonds between urban and rural young people and begins a process of collaboration that will culminate with co-authored projects that will be exhibited at venues across the country.
Why HatchLabs? We envision a world where powerful media engages our collective imagination; at the Labs we work to embolden the stories and voices of those most often excluded. In an intensive 1-2 days, the HatchLabs focus on building relationships and local networks, exposure to creative innovation not appropriation, responsive filmmaking, social practice art, and inclusive models of cultural collaboration.
Other reasons to love May: The Alliance introduced the CherryPIX app at the new Google Foundation Community Space in San Francisco—check out the sweet reactions here. I will be in New Zealand for Doc Edge Forum next week presenting a keynote, Creativity and Collaboration: Documentary on the Edges of Resistance and participating in Panels and Master Classes on Immersive Storyworlds, Diversity and Inclusion, and Impact Storytelling. And looking forward to early June, when The Alliance is co-presenting the Art + Race Conference at Impact Hub Oakland and we launch our national ARTS2WORK Creative Workforce Development initiative across the country. Hope you'll join us!!
And then join us for real. It costs next to nothing, and grows the Alliance membership which raises our voice, increases our influence, and enables us to better serve the media arts field.
As always, please feel free to contact me—wendy@thealliance.media
*
Notes from the Field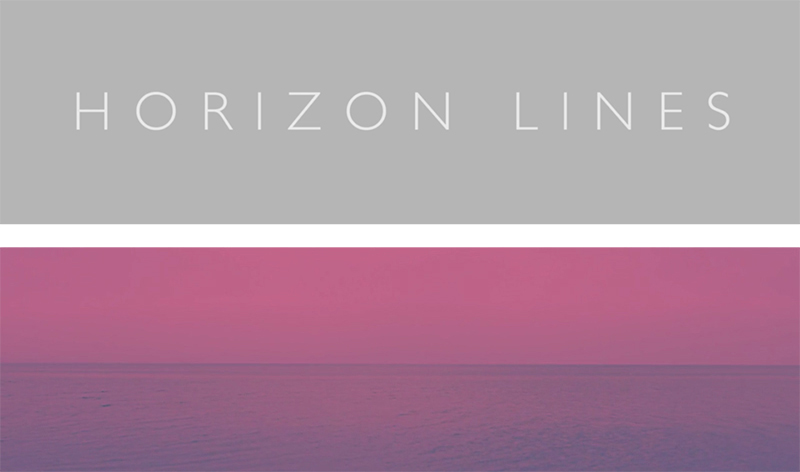 Fiona Cashell Writes on Horizon Lines for Woven Tale Press
Artist and new ALLIANCE member Fiona Cashell published a feature in Woven Tale Press last month on her 2015 video Horizon Lines. Created as part of her site-specific MFA thesis show at Stony Brook University's Paul W. Zuccaire Gallery, Horizon Lines is a non-narrative piece that was shot that was shot in various locations around Long Island, New York.
Chelo Alvarez-Stehle Screens Sands of Silence at Yale
On April 24th, renewing ALLIANCE member Chelo Alvarez-Stehle brought her documentary Sands of Silence to Yale University as part of its Council on Latin American and Iberian Studies Spring Film Series. The film, which won the FADA Cultural Award Barcelona earlier this year from the Vicki Bernadet Foundation, documents the transformation of sex-trafficking survivor Virginia Isaias into an advocate for other survivors of sexual exploitation in Southern California's Latino community.
*
Media Policy Watch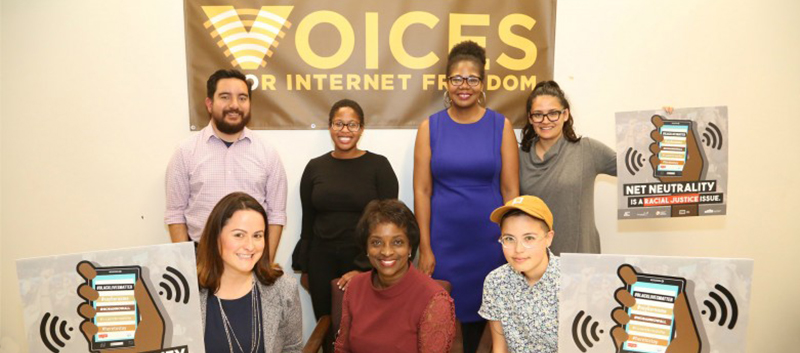 By Rose Kaplan
As we highlighted last month, the Trump administration has rolled back many Obama-era government transparency initiatives like Open.gov. Now, a House Committee is telling federal agencies not to comply with Freedom of Information Act requests, a crucial tool for journalists and activists across the country, TechDirt's Tim Cushing reports. And just last week, a journalist in West Virginia was arrested and charged with "willful disruption of government processes" for attempting to interview Health and Human Services Director Tom Price and White House senior advisor Kellyanne Conway.
Meanwhile, California has been taking the lead on a number of privacy issues. Currently under consideration in the California Assembly is S.B. 54, the California Values Act, which would work to protect state data from federal immigration enforcement officials, the Electronic Frontier Foundation's Adam Schwartz writes. And in Oakland, the city's Public Safety Committee voted to move forward with a groundbreaking Surveillance and Community Safety Ordinance, which would implement an open community approval process for any new surveillance technologies the city seeks to adopt—see Brian Hofer's post at oaklandprivacy.org for background.
Sometimes lost in the debates over net neutrality and surveillance is the extent to which issues of internet access and data privacy are also race and class issues. Two recent articles drive this point home. Vice Motherboard's Jordan Pearson argues that "digital surveillance is class warfare: the poor are victimized by devices and the companies who profit them." And a Free Press write-up of a public forum on internet issues held in Los Angeles's Skid Row neighborhood last week makes clear just how much people of color, the poor, and the houseless depend on the internet every day.
The New York Times published a fascinating feature over the weekend on Google's successful multi-year effort to take over the educational technology sector with Chromebooks, Gmail, Google Docs, and Google Drive. Along the way, its aggressive marketing to schools often rubbed districts the wrong way, and many parents aren't happy with the privacy trade-offs.
Revisiting last month's look at the proposed New Jersey Civic Information Consortium, here's a pair of followup stories on related developments in the Garden State, both from Free Press's News Voices project: over the past decade, New Jersey newspapers have experienced the same consolidations and budget cuts as papers across the country — Sarah Stonbely tracks the impact on four NJ weeklies. And a public forum to brainstorm future media/journalism projects for the state birthed a couple innovative ideas, among them creating an "AmeriCorps for journalists" (remember the Digital Arts Service Corps? The ALLIANCE had its own Corps member in 2010–2011, who referred me for this position after I finished my own year of service in the DASC), building a statewide public radio exchange, and doing local trainings to build media literacy around "fake news."
Finally, here's highlights from a busy month in net neutrality:
subscribe to the full eBulletin below