From the Executive Director
SPECIAL YOUTH MEDIA EDITION
Welcome to the special Youth Media edition of The Alliance ebulletin! This month we honor the consulting producers, fellows, advisors and board members who comprise our intergenerational youth media leadership network. Jason Wyman, the guiding light and co-facilitator of Alliance youth media programming, has shared their latest thoughts about balance, belonging, brave space and Lake Minnetonka in the Storytelling Matters blog. Read it here.
All of the programs of our Youth Media Initiative use an intergenerational, co-creative approach as a means to demonstrate the possibilities and impact of a range of youth and elders working collaboratively and inclusively, interrogating power and privilege across program areas.
This year, we are thrilled to introduce a vibrant group of Alliance Youth Media Fellows: we welcome Olivia Evans from Spokane, Kapi'olani Lee from Portland, Gemikia Henderson from Richmond, CA and Aden Suchak from Albany, NY. Our youth programs are thriving because of their collective commitment to building the network with us and showing up with creative vision and mad producing chops. The core work includes creating multiplatform media content for THE ISSUE Youth Media Journal, programming films and conversations for the Monday Movies documentary series, and guiding national participation in Collective Action and Emerging Practices work.
Our Youth Advisors support each of the Youth Media Programs. They provide support to the Fellows, helps shape our programs, and assure relevance to the field. They define "badass." Check them out on our Youth Media page.
I also want to shout out a number of our incredible Board members and devoted strategic partners who serve and guide this organization and also have full time jobs working with youth, creating programs, building opportunities and rising up unheard voices. Thank you Kasandra VerBruggen, Executive Director of SpyHop, Chris Johnson, Chair of Photography at California College of the Arts, Mary Tahui An, Senior Director of Africa Programs at Sesame Workshop, Lauren Stevenson, Head of Youth Development & Community Engagement, Adobe Corporate Responsibility, Susan Malone, Executive Director of Wide Angle Media, Darcy McKinnon, Executive Director of New Orleans Video Access Center, and Gretjen Clausing, Executive Director of PhillyCAM, Craig Santoro, Director of Education, WHYY, Vashti DuBois, Executive Director of The Colored Girls Museum – among so many others.
If you believe in the power of storytelling to change the world, you are in the right place. Come be intergenerational with us. Join The Alliance.
And reach out my way anytime, wendy@thealliance.media

Notes from the Field
Capital News Service Publishes Interviews on Heating Issues in Public Schools
A recent article written by The Alliance member Wide Angle Media. and author Kyla-Marie James, interviewed a teachers and students in the Baltimore Public schools about "frigid temperatures in classrooms" in a city with "some of the oldest and most rundown school buildings in the state." This article was published as part of the Baltimore Climate Project.
SpyHop Hosting Annual Benefit
Alliance member SpyHop has announced an upcoming celebration of "20 years of youth voice, youth empowerment and the magic that makes Spy Hop such an exceptional organization". The celebration is to occur on Thursday, May 2, 2019 at the Rose Wagner Performing Arts Center in Salt Lake City Utah.
Media Policy Watch
by Priscilla Genet
Google has recently announced that they will be partnering with newspaper publishing company McClartchy on project called Compass Experiment which will center around local news coverage. Their release stated that "The importance of local journalism and its essential impact on local communities has never been more vital. Google seeks to protect and expand local news using Compass to "provide local news coverage to three mid-sized communities in the US that currently suffer from a dearth of sources of information", according to endgaget.
Recently in China, the Freddy Mercury biopic Bohemian Rhapsody began screening with "references to homosexuality edited out" according to the BBC. They continued "In recent years, Chinese authorities have embarked on a campaign to purge content it deems inappropriate. Explicit references to same-sex relationships are banned under Chinese regulations. Gay content is frequently removed or censored by Chinese media anxious to ensure compliance." The censorship of Bohemian Rhapsodies came after Chinese broadcaster Mango TV mistranslated the Oscar speech of star Rami Malik, replacing his reference to Mercury being a "gay man" with "special group."
Continuing the conflict around the controversial repeal of Net Netruality rules by the FCC in 2017, the U.S House of Representatives will be voting to reinstate Net Neutrality in April. According to Reuters, "House Majority Leader Steny Hoyer said in a letter to colleagues on Thursday […] that lawmakers will vote on the bill dubbed the 'Save the Internet Act' during the week of April 8." The bill will also stop the FCC from reinstating their order.
We want to hear from you. Are you concerned with any national media policy stories that are underreported? Are there any local stories in your area that need highlighting? Please let us know.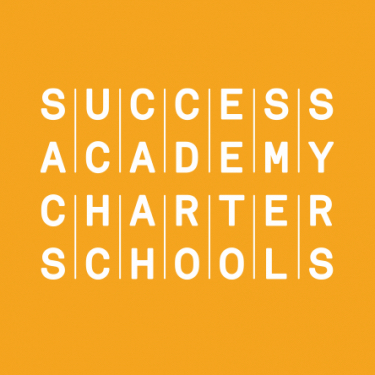 Job Bank
Job Bank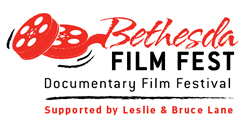 Workshops, Festivals, Convenings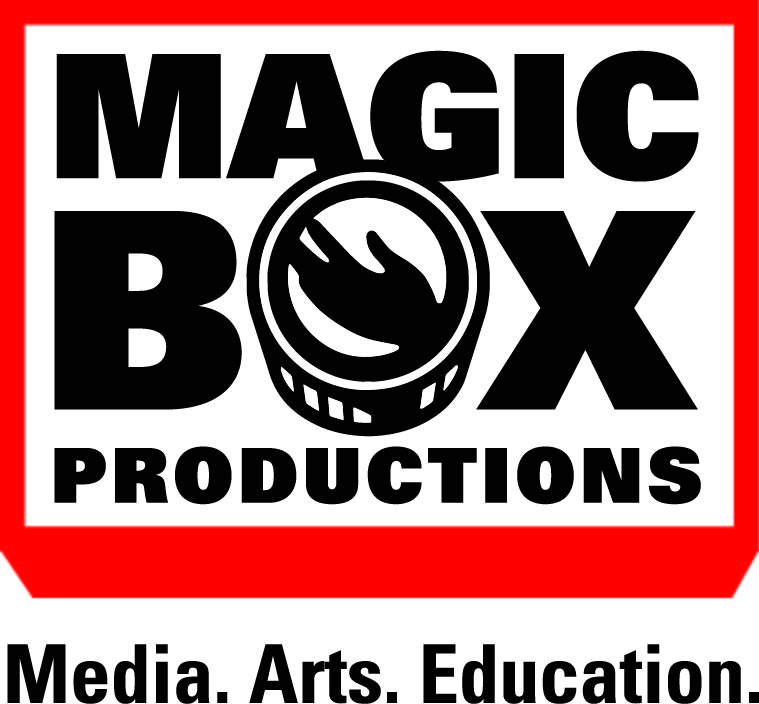 New and Renewing Members
Idriss Hasan (Oakland, CA)
Bay Area based Photographer and Visual Artist Idris Hassan is the Creative Director of Chocolate Beats Media, Producer and Host of Chocolate Beats Radio on KPFA 94.1 FM, as well as being a Videographer , and Digital Media Editor
Global Fund for Women (San Franscisco, CA)
Renewing member Global Fund for Women is a foundation working for gender equality, standing up for the human rights of women and girls.Theye campaign for freedom from violence, economic justice, and sexual and reproductive health and rights.
Cinematiq (San Franscisco, CA)
Cintematiq is a digital motion picture lab based in San Francisco specializing in video encoding and DCP creation.
Double Exposure Investigative Film Festival and Symposium (Washington, DC)
Double Exposure is the United States' first and only film festival dedicated to investigative reporting on film. It pairs five days of film screenings with a professional symposium that brings together watchdog journalists and filmmakers venturing into investigative storytelling.
Gandhi Brigade Youth Media (Washington, DC)
Gahndi Brigade is an afterschool program that teaching young people in the Washington, DC region to use multimedia technology.
Misty Lopez (Washington, DC)
Emma Mankey Hidem
Emma is the founder and CEO of SunnysideVR a full-service virtual reality studio specializing in 360° video and virtual reality video production, with offices in Washington, DC, and Minneapolis, MN.
Rosa Torres (Brighton, CO)
Chapelle Brown (Denver, CO)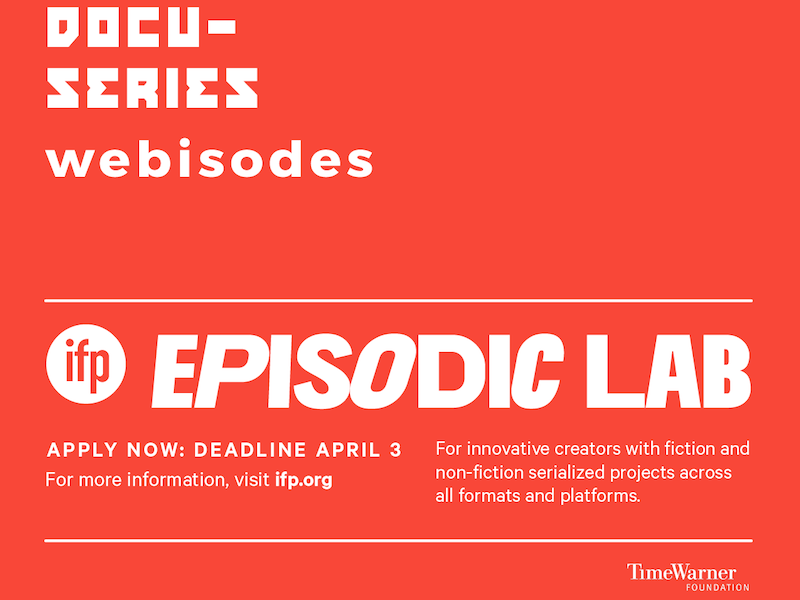 Grants and Calls
IFP Episodic Lab
FP is looking for 10 debut or "breakthrough" series creators working independently on fiction and non-fiction episodic projects created for TV and digital platforms.
Deadline: April 3rd
Gucci Tribeca Documentary Fund
The Gucci Tribeca Documentary Fund with support from the Oath Foundation will provide funding from $10,000 to $25,000 to 6-10 feature-length documentaries that highlight and humanize issues of social importance from around the world.
Deadline: April 5th
Chicago International Film Festival Open Call
The Chicago International Film Festival  is seeking films in the categories of feature length narrative, feature length documentary, and short subject. 
Deadline:April 8, 2019