From the Executive Director

"To make a space where we imagine…where our fears might lie, but where hope could be…"                                                                                                    Lynette Wallworth
To our members, friends, colleagues, loved ones, artists everywhere.
The National Day of Storytelling is ON. 10/10/2020.
On Saturday, October 10, 2020, in honor of The Alliance for Media Arts + Culture's 40th birthday, instead of being live at the National Center for Civil & Human Rights in Atlanta, we will be live online beginning at 10AM PT/1PM ET. Treat yourself to a binge-watch of this one-time-only festival of short video and sneak previews, 5 inspiring hours of film, music, dance, performance, and spoken word — about the power + solidarity of the work artists and storytellers do
Each hour has a theme, to help you choose which hours you'd like to watch:
9:30-10 REGISTRATION + WELCOME Enjoy music and pre-show slide show.
The National Day of Storytelling is free to all. When the program goes live in a few days at nationaldayofstorytelling.media, you will be able to register on Eventbrite for invitations to special post-show conversations, workshops and special events.
10-11 CALLING IN THE SPIRITS
These stories call us to come together, to realize artists as culture bearers and spirit keepers, to challenge the darkness, to center the body in celebration, to imagine a world we cannot see.
11-12 RECLAIMING THE PAST/OWNING OUR STORIES
The stories in this hour: combine past, present and future in bold, interwoven narratives, examine history through the lens of the now, and celebrate blackness through poetry and images we cannot forget.
12-1 WOMEN AND GIRLS RISING
Join this screening to celebrate the complexity and power of the female creative experience; multi-generational, multi-cultural; multi-vocal, all rising.
1-2 IDENTITY + BELONGING
These stories explore who and what we are, alone and together, in the diaspora of an environment turned in on itself, a virus forcing a new reality, as Bill T. Jones says, "as concrete as language, and as fugitive as movement."
2-3 FUTURE WISDOM
We look to a future where artists of all nations go to work building bridges and stories live forever. in this final section, we come together with music, dance, testimony and poetry, examining those spaces where as Lynette Wallworth says "our fears might lie but where hope could be."
This event is NOT another zoom meeting…it is a lean-back cinematic experience designed as a gift from artists to creative communities everywhere. We'll have live hosts you will love (Reggie Snowden and Valentina Vargas) to lead you through the program throughout the day. Filmmakers will be available for questions on zoom after each 45-minute section, facilitated by the one-and-only Melinda Weekes Laidlow.
Really – Mark your calendars and come spend some time with us. Join or Renew your membership because The Alliance is a rad, inclusive community that provides unique opportunities for BIPOC, emerging and veteran media artists, grants, training, mentorship and professional development, leadership support, national advocacy, and access to new technologies — and we need your voice.
Don't miss stories and performances from Marc Bamuthi Joseph, Chinaka Hodge, Amikaeyla Gaston, Bill.T. Jones, Kelly Whalen and Chip Thomas, Thomas Allen Harris, Martha Redbone, The Universes, Troy Osaki, Judith Helfand, Michele Stephenson, re:imagine/ATL, Ayodele Casel, Pamela Yates + Paco de Onis, Macky Alston + Selina Lewis, Valentina Vargas, Shaandiin Tome, Jessica Jones, Just Jamez, and many more.
Notes from the Field
Mobile Film Festival Seeks Entries
Alliance member Mobile Film Festival has announced the opening of the 16th edition of their festival, this time seeking entries that center around "Women's Empowerment." This festival is an opportunity to create a short, 1 minute film on a mobile phone that directly addresses feminist issues. The deadline is October 20th. Entries can be submitted at mobilefilmfestival.com for a chance to win up two €20,000 production grants. The festival encourages participants to "Be militant, committed, and imaginative!"
WHYY Covers PhillyCAM Launching First Arts2Work Cohort
Early last month, WHYYY published an article on Alliance partner PhillyCAM, starting the first cohort of Arts2Work, the Alliance's arts apprenticeship program. PhillyCAM is setting up "seven Black and Latinx participants for future opportunities in hard-to-break-into media industries like film production and television writing." According to participant Jade Lewis McFall, the program will reveal that "You don't have to go to a four-year university to learn how to do this media. You have these stories. You're carrying them with you.'"
Media Policy Watch
by Priscilla Genet
After a massive wave of protests in Belarus following the controversial reelection of president Alexander Lukashenka, opposition leader, journalist and Nobel Prize winning author Svetlana Alexievich has continued to live in Minsk in the face of intimidation from Lukashenka's security forces.  Alexievich, who is the last remaining member of the opposition coordinating council still free in Belarus, stated that masked men attempted to break into her home as reported by the BBC, prompting ambassadors from several European countries to travel to her home in hopes that their presence would keep her safe. In a New Yorker column by Masha Gessen, Alexievich stated "It's a kind of resistance through presence." On her decision to stay in Minsk, Alexievich stated "I don't want [Lukashenka.] to say that I fled […] I don't want people to lose the last remaining hope. So I'm going to be here to the end."
Earlier this week, The New York Times published a Video Op-Ed from former Belarus presidential candidate Svetlana Tikhanovskaya in which she discusses her transition from stay-at-home mom to candidate for the opposition party, taking over her husband Sergei Tikhanovsky's campaign following his imprisonment.
A new bill supported by the Writers Guild of America called the Future Of Local News Commission Act has been introduced in hopes of preserving local news sources. According to Deadline, "The proposed law would create a commission of 13 members to examine the implications to America's democracy if the public does not have access to local newspapers, digital sites and broadcasting outlets in every state and territory; in rural, urban, suburban and tribal communities; and those serving Black and non-English-speaking communities." The commission would aim to examine and report on the role of local news gathering in the United States and the factors contributing to the fall of local journalism and to propose policies and mechanisms that could renew local news to meet the critical information needs of the people, according to the bill.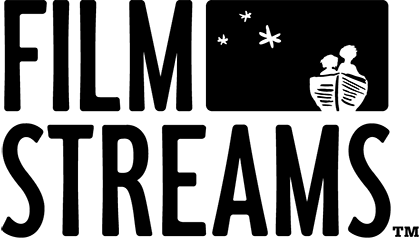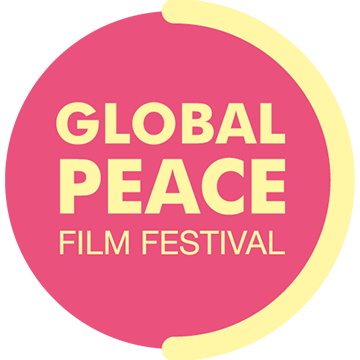 Workshops, Festivals, Convenings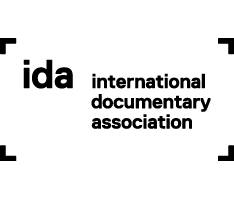 Grants and Calls
IDA Enterprise Documentary Fund: Development Grant
The International Documentary Association is awarding up to $15,000 in development funds to "documentary film projects taking on in-depth explorations of original, contemporary stories and integrating journalistic practice into the filmmaking process." They stress that "Inclusion and diversity, both in terms of the filmmaking team and subject matter, are a priority of the fund.
Deadline: October 26
The Roy Dean Grant/From the Heart Productions*
The Roy Dean Grant is seeking "ompelling stories about little known subjects, historical films, and films that touch hearts" for the opportunity tp wom $3,000 as well as over $30,000 of in-king services and products. The Grant is open to short films, documentury's and feature films with a budget under $5,000.
Deadline: October 31
American Zoetrope Screenwriting Contest 2020
The American Zoetrope Screenwriting Contest is offering $5,000 to the winning screenwriter. "The competition considers feature-length film scripts as well as pilot scripts for television/streaming services. Every script is read closely by a select handful of professional readers, and Francis Ford Coppola selects a grand prize–winner from among the top ten finalists.
Deadline: October 1
Click here to change this text