From the Executive Director
"Hope is not inert. Hope is not some sedentary thing. Hope takes work."
Marc Bamuthi Joseph

In recent weeks, I've been thinking a lot about the nature of hope. And because the universe works with me, I got an email about a new podcast a few days ago called Active Hope. It's a collaboration between the Apollo Theater, the Kennedy Center (an Alliance member!), and National Sawdust exploring how artists and arts leaders can shape this transformational, historical, and polarizing moment. I couldn't resist this trio of Kamila Forbes, acclaimed theater director and Executive Producer at the Apollo Theater, along with poet, TED Global Fellow, and Kennedy Center Vice President/Artistic Director of Social Impact Marc Bamuthi Joseph and award-winning composer and Artistic Director/Co-Founder of National Sawdust, Paola Prestini. The first episode dropped recently and I listened to every word.
Speaking of hope, this month, the Alliance is thrilled to announce a partnership with the Smithsonian. "Futures" is a groundbreaking, multidisciplinary exhibition that will blend art, science, design, history and technology in a celebration of the world's largest museum complex. We will be curating and producing a short film program for the opening of "Futures" called "The Futures We Dream." It will include 8 films by 8 filmmakers/film teams, co-created with communities across the country. We are full of hope and anticipation to elevate these powerful and visionary works of collective imagination. Stay tuned for some "Futures We Dream" storytelling to happen outside these walls as well, projecting and embodying all kinds of hope in our communities. If you are not already a member, join The Alliance to get involved.
We are also thrilled to announce new leaders of our 2021 Youth Media Network programs,  Kapiolani (Pio) Lee and Aimee Espiritu! With deep thanks to Jason Wyman, who co-led our intergenerational creative leadership and Virtual Summit programs for the past 5 years with Myah Overstreet and a cohort of youth Fellows and Advisors, we are embarking on the next phase of this work with Pio, Aimee and a coalition of youth media leaders from our member organizations across the country and around the world.
Looking forward to the momentum and hope of this year to come.
~Wendy

Media Policy Watch
by Priscilla Genet
California just won a major victory in the battle for net neutrality as Judge John Mendez refused the broadband industry's attempts to issue an injunction that would have blocked enforcement of the net neutrality law, as reported by Karl Bode for Vice earlier in the week. California's net neutrality law was established in 2018 following the FCC's dissolution of federal protection under pressure from major broadband companies under Trump. California's law went beyond the previous federal protection in mandating that Internet Service Providers reveal restrictions they have in place on consumers. Deputy Director of consumer group Fight for the Future Even Greer stated on the resolution Monday that "They spent millions on lobbying. They drove misleading robo-calls to senior citizens. They propped up fake astroturf organizations, paid off an academic, and lied through their teeth. And they still lost." as quoted in the aforementioned article from Vice.
Biden's administration has replaced former FCC Chair responsible for the repeal of Net Neutrality Ajit Pai with Acting Chairwoman Jessica Rosenworcel, an avid supporter of net neutrality. Rosenworcel has immediately announced a plan to subsidize broadband services called the Emergency Broadband Benefit as reported by The New York Times. Rosenworcel is unable to reverse the repeal of net neutrality until a third Democratic Commissioner is seated by the Biden administration due the conservative partisan advantage in the White House according to vice.
Earlier this month, legislation seeking to ban public schools from teaching the "1619 Project" was rejected by the Arkansas house as reported by The Associate Press. The teaching project was developed by The Pulitzer Center and The New York Times as an expansion on the long-form journalism project of the same name developed by Nikole Hannah Jones. The 1619 Project "aims to reframe the country's history by placing the consequences of slavery and the contributions of black Americans at the very center of our national narrative." The attempt to reject 1619 project accompanied a significant attempt by officials in Arkansas to regulate how race and slavery are taught as reported in another article by The Associate Press. On the use of the 1619 Project podcast in his classroom, Jonathan Rogers, a journalism teacher at Iowa City High School said "just hearing Black voices is so important when we're talking about diversity and perspectives, whether it's historical events or current events."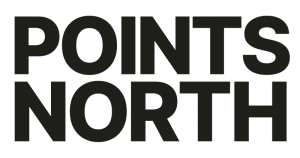 Workshops, Festivals, Convenings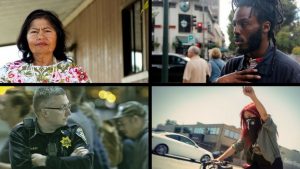 Grants and Calls
Sundance Episodic Story Lab 2020
The Sundance Institute is offering a six-day program to be held at the sunset resort where writers will be given a space to "participate in one-on-one story meetings, pitching sessions, and simulated writers rooms, which together provide creative and strategic keys to success." while workshopping an pilot script.
Deadline: closes March 10
California NextGen Grants
California Humanities is offering grants of up to $15,000 to California media producers ages 18 and under for creating short  nonfiction films or podcasts. They are specifically seeking work that highlight the future youth invision.
Deadline: March 15, 2021
Community Builders Grant
Camera Ambassador's is offering up to $3,000 in cash and $5,000 in Gear Credit through their short film fund Community Builders Grant.
Deadline: March 31st