From the Executive Director
"Do we turn on others, or toward others? Do we share our awakening, or only our despair? The choice is ours."
                 Alice Walker
In the Alliance Innovation Culture Studio this year (the place where our HatchLab program lives, and new + interactive media projects are incubated), we have launched the Alliance Open Archive Initiative. Independent media organizations around the world may reflect the diverse cultural identity of communities, but they may also be rendered invisible because the content and stories generated are not being preserved, let alone shared openly. And we live in a world where open sharing of content may result in harm to the artists, producers and journalists who create the work, and well as the subjects who inhabit the stories. Despite advances in technology, media/culture archives are deteriorating at a rapid rate and stories are being lost forever. We felt an urgent need to collaboratively address this issue as a field, to find a collective voice, and to strategize emerging and best practices for creating impactful community-based preservation and access solutions.
The Alliance Open Archive Initiative brings together a group of cultural preservation and storytelling experts with independent, institutional and community-based content creators to collect and synthesize highly accessible, collaborative strategies that address three urgent core questions in the field today:
WHO is telling and preserving the stories?
HOW are organizations and artists addressing the challenge of getting their material preserved and making it accessible, usable, continuous and transformative?
WHAT can organizations and artists do to keep pace with emerging and best practices of preserving and opening their digital archives?
In this first year of the initiative, we are gathering wisdom from the field in a series of in-person and virtual conversations, with some visionary archivists, technologists, culture bearers and storytellers. Caroline Rubens from Appalshop (Whitesburg, KY), Jamie Brett from the Museum of Youth Culture, Miranda Lowe at the Natural History Museum (London), Vincent Morisset at AATOAA (Montreal), Terri Francis from the Black Film Center/Archive (Indiana University) and Tanya De Angelis Sundance Institute Archives & Collection are just a few who participated in our first virtual conversation. We'll be headed to Oakland on March 6 and NYC on March 18 and hope to hear from all interested folks along the way.
March is a big month on the road for The Alliance; in addition to the Open Archive meetings in Oakland and NYC,  we'll be meeting with Designing Justice and Designing Spaces and Zero1 in the Bay Area, launching Arts2Work and planning The National Day of Storytelling in Atlanta March 2 – 6, and kicking off the first Arts2Work Pre-Apprenticeship program with our partner PhillyCAM in Philadelphia March 19 + 20. It's a Spring Awakening.
As always, reach out my way anytime, wendy@thealliance.media.

Notes from the Field
Black History: Olympic Pride, American Prejudice
Alliance member Deborah Riley Draper's recent book Olympic Pride, American Prejudice was covered in a piece by CBS46 earlier this month. In the article, Draper was quoted saying "Going into the story, I, like so many people thought Jesse Owens was the sole African American on the 1936 Olympic team. I had no idea two women, Tidye Pickett and Louise Stokes, would be the first two African American women in history to represent the United States in the Olympics."
The Club at Studio K to Host Multiple Upcoming Events 
The Club at Studio K is a music/culture venue and creative hub that is part of The Reach at The Kennedy Center, an Alliance member institution. Upcoming events include Story District's Funnier Than Fiction, Black Girls Rock, and Culture Talk with Sophia Chang
"Repurposing and remixing the past is the root of all creativity": Interview with Jocelyn Arem, GRAMMY nominee and founder of Arbo Radik
Archivoz – the International Archive magazine – features new interview with Alliance Producer Jocelyn Arem.
Fundamental: Gender Justice. No Exceptions
The Global Fund for Women is premiering their new 5-part documentary series at the Athena Film Festival in NYC on March 1. Fundamental was created to capture the authentic voices and stories of activists from five different countries working on the front lines of the global fight for gender justice. Directed by Academy Award-winning filmmaker Sharmeen Obaid-Chinoy.
Media Policy Watch
by Priscilla Genet
Charges against Ugandan writer and activist Stella Nyazi were dropped last Friday following a year in prison on charges of "cyber harrassment" and "offensive communication". The charges came after Nyazi insulted President Museveni in a poem she published on Facebook. Nyzari was also "fired from her position at Makerere University in the wake of her 2018 conviction and placed under a travel ban", according to DW. Following her verdict, "Nyanzi collapsed as she left court in Kampala on Thursday, and scuffles broke out between her supporters and prison wardens, who fired live rounds into the air to disperse the crowd." said The Guardian.
Late last month, expansion to Trump's controversial travel ban were announced. The changes "target prospective immigrants from Nigeria and five other countries– a move that could affect thousands of people and reignite debate on whether the policy is discriminatory" reported Reuters. "President Trump is doubling down on his signature anti-Muslim policy – and using the ban as a way to put even more of his prejudices into practice by excluding more communities of color. Families, universities, and businesses in the United States are paying an ever-higher price for President Trump's ignorance and racism," said Omar Jadwat, director of  ACLU's Immigrants' Rights Project as quoted in an article from USA Today
that need highlighting? Please let us know. read more at thealliance.media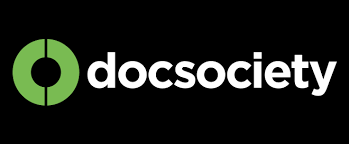 New and Renewing Members
Doc Society, Inc. (London and New York)
Doc Society is a non-profit founded in 2005 committed to enabling great documentary films and connecting them to audiences globally.
Sarmistha Talukdar (Richmond, VA)
Sarmistha Talukdar is a scientist by profession and an artist at heart. She often plays electronics, Shahi Baaja, Esraj, Guitar, Keyboards, synthesizer and Indian influences in her music. She has initiated a new experimental improvisation collective called Womajich Dialyseiz for femme identifying musicians.
Oakwood Arts inc.
Oakwood Arts makes art and careers in creative industries accessible to all through community engagement, inspiring programming, and experiential education.
Deborah Riley Draper
Deborah Riley Draper is an award-winning and critically-acclaimed filmmaker, motivational speaker and advertising agency veteran. Variety Magazine named Draper to their "2016 Top 10 Documakers to Watch" list. She is a 2018 TEDx speaker, 2019 Facebook SEEN Initiative participant and frequent guest on panels and in media speaking on storytelling, diversity and advertising.
Jade Banks
Jade D. Banks is a writer, book publisher, teaching artist, arts administrator, producer, community folklorist, photographer and author of On Being Fat, Black and Female.
Public Media Network (Kalamazoo, MI)
Public Media Network is a nonprofit community media arts center serving the Greater Kalamazoo area. They offer Education for Employment programs for high school students in radio and video production.
Chicago Filmmakers
Chicago Filmmakers is a not-for-profit media arts organization that fosters the creation, appreciation, and understanding of film and video as media for artistic and personal expression, as well as media of important social and community impact.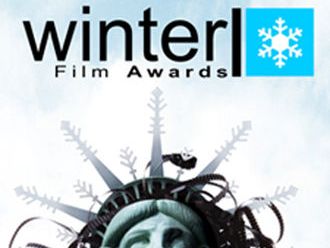 Workshops, Festivals, Convenings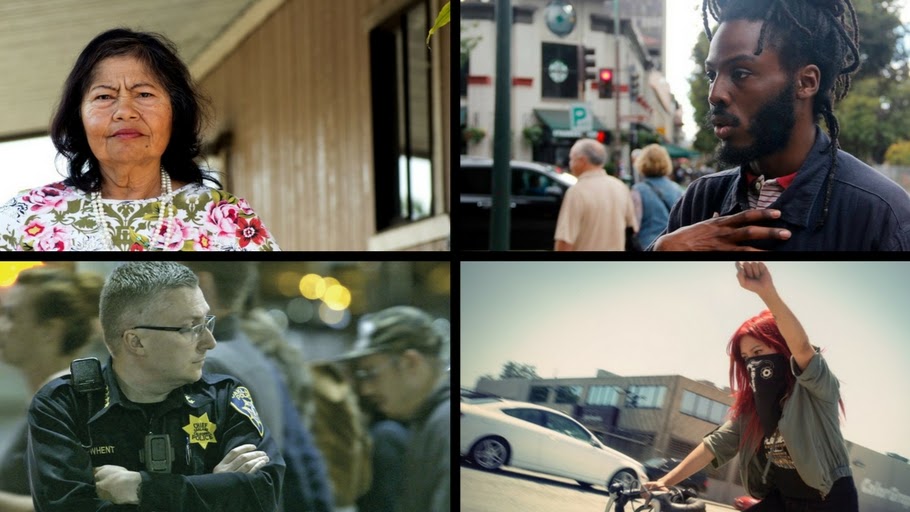 Grants and Calls
2020 Public Media Project Fund
Vision Maker Media invites proposals for programs intended for Public Television that represent the experiences, values and cultures of American Indians and Alaska Natives. Vision Maker Media will consider funding Projects at any production stage.
Deadline: March 1st
Latino Media Market Los Angeles
NALIP's Latino Media Market™ (LMM) is designed to be a great stepping stone to further the careers of its fellows and their projects by meeting industry representatives who can provide sound advice on how to foster their project to the next level.
Deadline: March 11th
CDP NextGen: Grants for Emerging Mediamakers Ages 18 and Under
CDP NextGen intends to support short documentary films or podcasts that shed light on not only the problems we face, but also on the solutions that youth are proposing and the futures they envision. Eligible applicants may apply for funding up to $15,000.
Deadline: March 16