By Emily Kuester

For me, this summer has been packed with new. New experiences, new cities, new people, new tech. As a new member of The Alliance, I got to join the team as we head out to the Microsoft Redmond campus for their OneWeek, a week packed with hacking, coding and people of all types breaking new ground. We became part of the Hack for Good, where nonprofits are invited in the conversation about how to create technology that will help make this world a better place. Walking through the room, I've seen people tacking projects and problems of all sizes and it's been absolutely insane to be in a place with so many brilliant coders who all want to do good. It really feels like a dream that I get to be here and to be a part of a project that I feel so connected to.
The Colored Girls Museum physically exists in Philadelphia, where founder Vashti DuBois, with partners Ian Friday and Michael Clemmons, has turned her home into a sanctuary for Women of Color. The museum reminds Girls that being an ordinary girl is amazing. In fact, being a Woman of Color and coming from such strong, powerful Women is extraordinary. The fact that we are here, that we simply exist, is brilliant. The museum is filled with art and artifacts that represent the history of the Colored Girl, and it creates a sense of safety and community within its walls. The type of safety that shouldn't just exist in a physical place. That's where our VR project comes in.
Here at the Hack for Good, we have a team of Microsoft developers & designers, producers, cinematographers and artists together to create virtual reality tour of the space. But this space will be so much more than walking around looking at flat art in a 3D space –
Okay wait, I want to back up and break down some of this VR tech stuff.
The museum is filled with art and artifacts that represent the history of the Colored Girl, and it creates a sense of safety and community within its walls.
Virtual Reality is like a category of technology that involves merging our real life with one the we create digitally. You can experience VR in a number of ways, all in a headset, but for our project, we are focusing on web VR. Instead of having to buy a big super computer and look up YouTube tutorials of how to set it up and call your techy friend on the west coast every time it breaks down, we are creating something that exists as a website. This way, anyone with access to a laptop and a headset (and they are seriously coming down in price!) will be able to experience the museum. We can use this technology to bring VR to places and people who would otherwise never have the opportunity.
We are using REACT VR, an open source technology so we can design things in a way that others can see, share and adapt. AKA, this museum will be one of many awesome projects that brings people together. Within React VR (you know on Facebook when you see videos that you can see things in 360? That's React VR doing it's thing) and A-Frame (a type of code designed specifically for things to look dope online) we are creating an experience where you can walk through the museum as you'd like, look at art around the house, make a contribution to an open VR gallery, walk into a virtual cinema to see films and other forms of media created by Colored Girls from around the world, then head over to a virtual gift shop to buy your Colored Girls Museum swag.
We can use this technology to bring VR to places and people who would otherwise never have the opportunity.
I think about the little Girls of Color out there that are like I was just a handful of years ago. The Girls who were always a little afraid to speak up and add their thoughts to the conversation. The Girls who favored the back of the group because they didn't feel good enough to be in the front. The Girls who isolated themselves so they didn't have to feel the pain of the world isolating them. This museum is for those Girls.
And think about it — a place where you can go to not only see the art, but watch it spring to life as you hear the artist talk about their piece and why it's critical to their journey as a Colored Girl. Where people who look like me, who live like me, and who love like me are at the center of the conversation. The Colored Girls Museum VR will be a space where your ordinary Colored Girl can go to see art made for them, then add something of their own to the space. They will be able to be transported to a place that they may never have the opportunity to visit, and connect with other Women of Color. They will be seen. They will have a voice.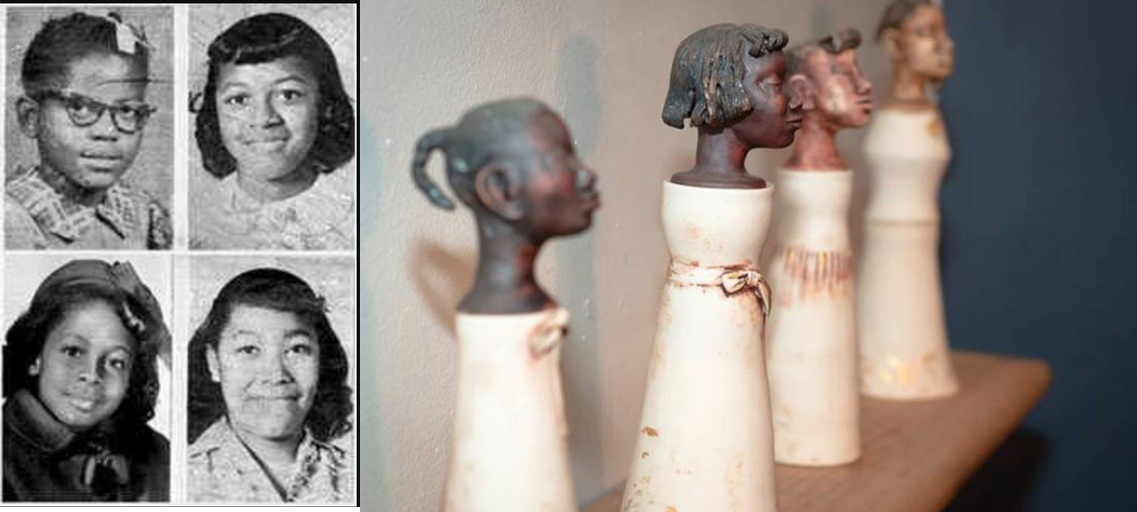 Make sure to check out our video of our time at the Hack for Good!
Thanks to our Microsoft coders and designers for dedicating 3 days to making our vision into a reality, Aaron of Cinematiq for capturing the museum in 360, me (can I thank myself? Why yes, yes I can) of Custom Reality Services for producing and project managing (and being an extraordinary Colored Girl) and of course Wendy Levy, for giving the project life, getting us here and reminding us all that this project is more than possible.
Check out the Colored Girls Museum!
Check out Custom Reality Services!
Check out Techboogie!
Check out Cinematiq!
Join the Alliance to support this work!
Emily Kuester is a recent graduate of The University of Wisconsin Milwaukee. She is an Associate Producer with 371 Productions and Custom Reality Services. She wants to learn to code now.