"Ladies, never let anyone tell you you are past your prime"
–Michelle Yeoh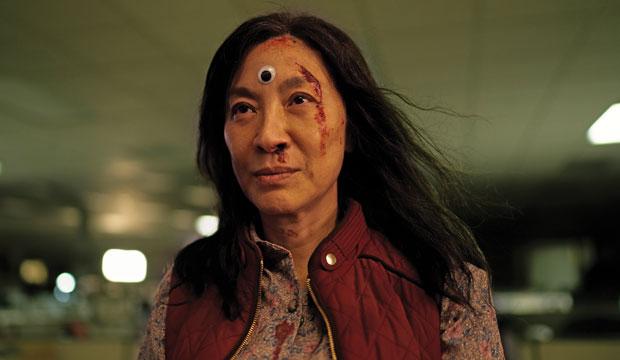 Michelle Yeoh gobsmacked me with this sentence from the stage as she was accepting the 2023 Oscar for Best Actress this month. Yes, I thought. That's IT. At 62, I've been feeling on the brink of my best work, always a late bloomer… but not to be underestimated (!) Women's History Month at The Alliance this year has meant taking notice of the amazing women who are leading our programs, telling stories and producing work that moves us, illuminates the darkness and builds revolutions.

We gathered a braintrust conversation around culture, technology and the Future of Open Media Archives; big thanks to Martha Diaz, Xaviera Flores, Pamela Yates, and Jocelyn Arem, who, along with Paco de Onis and Andy Beach, activated a set of powerful ideas that the Alliance will continue to develop. (Highlights from this conversation will be released shortly!)
We did some deep work on the road developing two new regional Arts2Work programs – one with the Warhol Museum Pop District in Pittsburgh and the other at Community Cultural Collective in Colorado Springs. We celebrate the women leading those incredible teams – Anneliese Martinez and Linda Weise – different generations, equally radical creative leaders.
We produced a community screening (in Spokane, WA) of Pratibha Parmar's extraordinary, award-winning documentary My Name is Andrea, about radical feminist writer and activist Andrea Dworkin, co-presented with End The Violence Spokane. A spoken word performance after the film brought Dworkin's words live into the Magic Lantern Theater.
Thank you to all the women leading programs at the Alliance: Senior Producer Valentina Vargas, Arts2Work Operations Manager Sonia Dowuona, Social Media Producer Olivia Evans, Learning Hub Community Manager Saki Bowman, and Membership/Communications Producer Priscilla Genet. Click the links in here to learn more about their extraordinary creativity, resilience and vision.
This photograph of Colombian women celebrating abortion decriminalization in Bogota popped into my inbox recently in an email from Open Society Foundations. I can't stop looking at it. Happy Women's History Month to all.
Activists celebrate abortion decriminalization outside the Constitutional Court in Bogotá , Colombia,on February 21, 2022. © Daniel Romero/Abaca/Newscom
In solidarity,
~ Wendy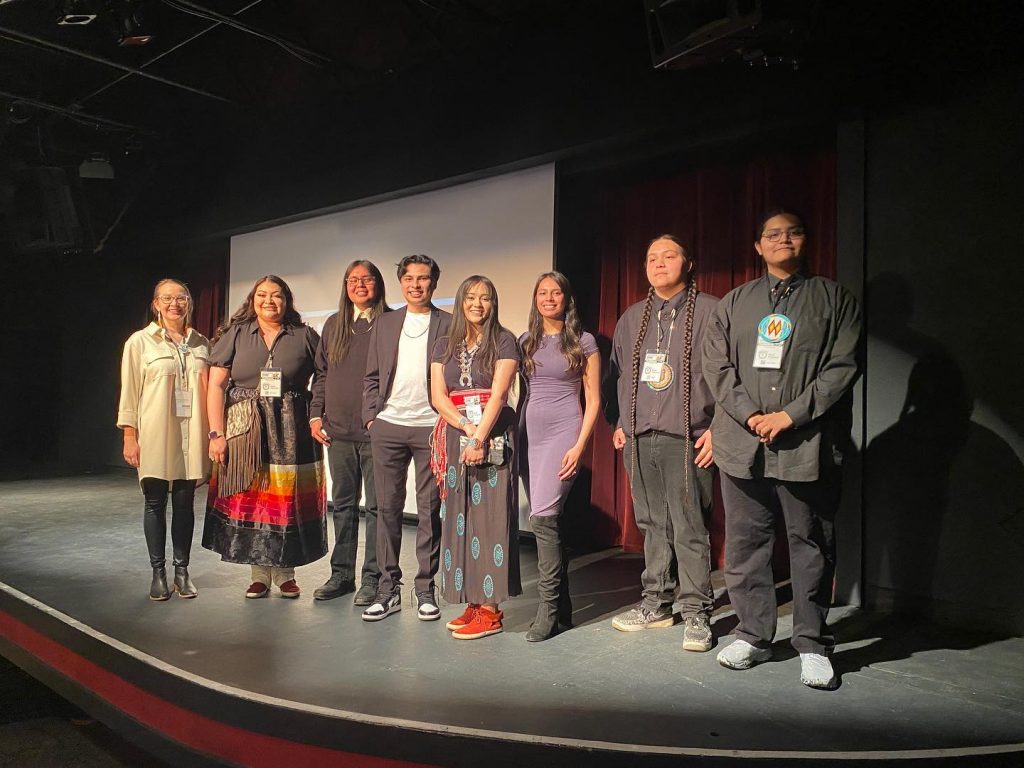 Notes from the Field
KSUT and partners host first Native Lens Media Fellowship in Durango, CO
At the beginning of this month, KSUT Tribal Radio hosted their first young Native American adults filmmaker fellowship, the Native Lens Media Fellowship. Two short films created during the fellowship premiered in a showcase at Durango Independent Film Festival on March 4th, alongside other shorts from Native Lens.

Hummingbirds Wins Berlinale's Grand Prix in Generation 14plus
Directors Silvia Del Carmen Castaños and Estefanía Contreras recently won the prestigious Grand Prix in Generation 14plus for their personal documentary on immigration at the U.S. Mexico border: Hummingbirds. The international jury that chose Hummingbirds said the film provided "a touching and subtle glimpse into the intimate moments of memorable characters…Their self-determination and playfulness, as both protagonists and authors, is inspiring. Their actions, jokes, songs, laughs, and bodies are political and necessary as a way of resistance." Hummingbirds also received praise from Jason Gorber on Rogerebert.com who called it "a film of deep honesty that's carefully crafted […] truly is one of the best films of this ilk I've seen"
Grants and Calls
Creative Capital Wild Futures
Up to $50,000 is available to individual artists producing groundbreaking and socially impactful projects. They are specifically looking for visual, film, and multidisciplinary work and encourage projects that explore the intersections between multiple issues.
Deadline: March 31st

Roy W. Dean Film Grants
Film projects with a budget of less than $50,000 are invited to apply for Springs Roy W. Dean Film Grant for the opportunity to receive up to $3,500 as well as a variety of filmmaking tools and services to go to the completion of projects.
Deadline: March 31st

Hulu/Kartemquin Accelerator
The Hulu/Kartemquin Accelerator is seeking "projects that reflect the varied experiences of LGBTQIA+ communities" by Midwest-based directors or producers. Participants will receive $30,000 to go towards production expenses and a wide range of professional support.
Deadline: April 1st

Elizabeth Neuffer Fellowship
The Elizabeth Neuffer Fellowship is looking for female and nonbinary journalists whose work center around human and social justice. Participants will have the opportunity to complete research and coursework at the Center for International Studies at MIT, then be provided internships at The Boston Globe and The New York Times.
Deadline: April 23rd
Workshops, Festivals, Convenings
Women's International Film Festival, March 22nd-31st, New York, NY

Sun Valley Film Festival, March 29-April 2, Sun Valley, ID

Aspen Shortsfest, April 10th-16th, New York, NY

San Luis Obispo International Film Festival, April 25th-May 7th, San Luis Obispo , CA
RiverRun International Film Festival, April 13th-April 22nd, Winston-Salem, NC

Atlanta Film Festival, April 20th – April 30th, Atlanta Ga

Media Policy Watch
by Priscilla Genet
On March 17, 2023, Americans for the Arts submitted written testimony to the US House Subcommittee overseeing federal funding for the National Endowment for the Arts and National Endowment for the Humanities. This testimony to the Interior, Environment, and Related Agencies Appropriations Subcommittee asked for funding to match or exceed the Biden Administration's budget request of $211 Million.
Last Friday, Federal Judge John Koeltzl ruled in favor of a collective of the largest publishing houses against the nonprofit digital archive The Internet Archive. The Internet Archive, which hosts a massive digital library of scanned books for all interested to access, faced charges of what publishing houses called "mass copyright infringement." The publishing houses suing are HarperCollins, Hachette Book Group, John Wiley & Sons, and Penguin Random House — the last of which faced major criticism after an attempt to merge with Simon and Schuster which led to the District Court blocking the merger on antitrust grounds. Digital rights groups are rallying behind Internet Archive. Lia Holland, Director of Campaigns and Communications for Fight for the Future stated "No matter what the outcome of this suit, we know that it is only one step in the long struggle toward ensuring that big media and tech companies don't usurp the traditional role of libraries in the digital age" to Ars Technica.
Job Bank
Community Programs Manager, Brown Girls Doc Mafia – Remote

Board Liaison & Executive Assistant, Miami City Ballet – Miami Beach, FL

Director, Audience and Ticketing Services, Miami City Ballet – Miami Beach, FL

Industry & Artist Development Manager, Chicken & Egg Pictures – Brooklyn, NY

Executive Director, KALW – San Francisco, CA

Operations Director, RE:IMAGINE – Atlanta, GA

Director of Workforce Development, RE:IMAGINE – Atlanta, GA

more jobs on the Job Bank