From the Executive Director

The notes I write in this eBulletin are designed to be uplifting to the arts organizations, cultural institutions, filmmakers, youth media centers and creative communities that make up the Alliance member network. This is a group of people I love, so I write with pride in the work we are doing, I hope to shed some light on stories where artists are engaged in radical acts of imagination and resilience, and almost always, I attempt to channel a collective, hopeful vision of the future.
Today I am laid out by the lynching of Ahmaud Arbery, the utter devastation of tribal nations in this pandemic, the disproportionate death count in black and brown communities, the necessary isolation of so many elders, and the dismantling of protections for survivors of sexual assault on college campuses. The horrors seem endless.
We manage to keep the work going. The Alliance for Media Arts + Culture is holding steady with programming that can support the vitality and resilience of arts communities here and around the world. We begin our 2nd Annual Youth Media Virtual Summit this month. We continue the urgent work of the Alliance Open Archive Initiative (the stories of this moment have not even begun to be told). We build Arts2Work even when jobs are scarce, so no storytellers are excluded from opportunity. We gather communities of artists to talk, think, grieve, hope and make it to another day together.

For the last few weeks, I've been collaborating online with a group of 30 Colombian and Venezuelan artists in Laboratorio en las Fronteras, a cultural exchange sponsored by ZERO1, in partnership with the Museo de Arte Moderno in Barranquilla. We've been examining migration and identity at the intersection of technology and human rights. Instead of the show at the Museum in Barranquilla that was supposed to happen, we will be launching a virtual exhibition online at the end of this month that has brought light to a dark time for me. There is poetry in this work. I have new friends in a country I have not yet visited. We have all crossed many borders, real and imagined. We are all migrants.
Join The Alliance today for a special invitation to the opening of the Laboratorio en Las Fronteras exhibition, a post-show conversation with the artists, and a Colombia playlist that will make you want to dance.
As always, please keep in touch.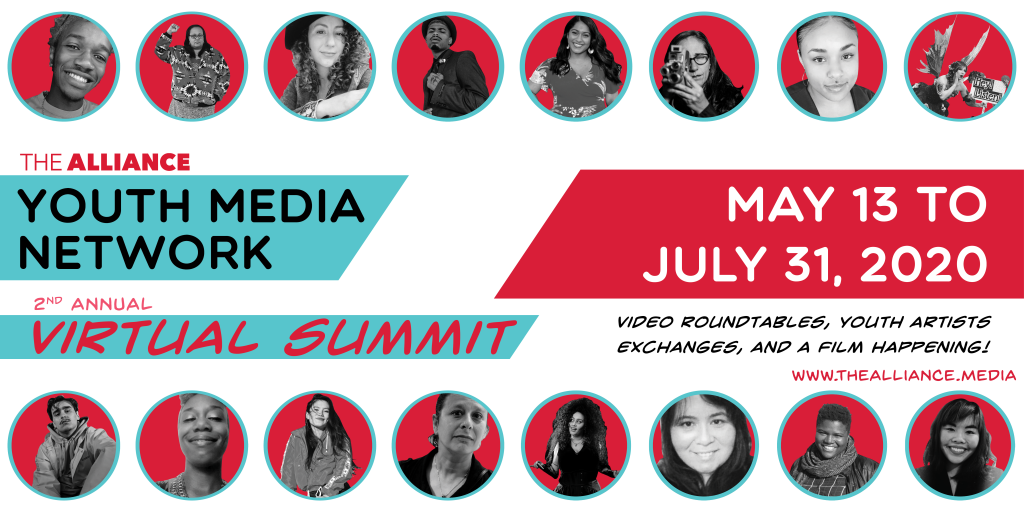 Notes from the Field
Coronavirus Crisis Exposes Public Safety Risk of Mass Incarceration
An article published in March by San Francisco Chronicle, written by Alliance member Sarah Shourd, looks at the health risks inherent to mass incarceration as revealed by prisons nationally being forced to decarcerate in response to coronavirus. The piece featured an interview with a recently released inmate from Santa Rita Jail who stated "I kept myself clean, kept away from people [….]but in jail you don't have control over what's happening to you … they're bringing new people in, you don't know what they've got."
Wide Angle Youth Media Virtual Prom Covered by WYPR
Earlier this month, Alliance member Wide Angle Youth Media held a Virtual Prom as a result of coronavirus making a physical prom impossible. Baltimore's The Daily Dose on WYPR featured an interview with organizer Destiny Brown. She stated "The way that the Baltimore community has banded around us to make this a success has been spectacular and it is a reflection of how Baltimore is a really strong community."
Media Policy Watch
by Priscilla Genet
The senate recently voted to reauthorize The USA Freedom Reauthorization Act restoring government surveillance powers that expired with the Patriot Act. The bill was originally "designed to reform the Patriot Act and limit large-scale phone record collection, following leaks from NSA contractor Edward Snowden in 2013". But surveillance critics wanted to extend its limits in the reauthorized version, according to The Verge. Senators Ron Wyden and Steve Daines attempted to pass legislation impeding law enforcement from viewing browsing history without a warrant but the rule failed by one vote. Wyden stated "Without further reform of these vague and dangerous Patriot Act authorities, Congress is inviting more secret interpretations of the law and more abuses."
Late last month, Trump announced that he will be issuing an executive order to temporarily suspend immigration into the United States in an attempt to protect american jobs lost due to coronavirus. According to officials, the ban will last 60 days with the possibility of being extended depending on the "economic conditions at the time." A number of experts across a range of fields have expressed concerns about the potential impact of this order inlcluding Julie Trebault, director of the Artists at Risk Connection (ARC) of PEN America who stated in an release "By denying millions of potential immigrants the ability to enter and reside in the United States, the Trump administration is essentially muzzling their voices. The ban displays a sheer disregard of the foundational role immigrant and refugee voices have always played in the America cultural fabric and drastically impedes the international exchange of ideas."
We want to hear from you. Are you concerned with any national media policy stories that are underreported? Are there any local stories in your area that need highlighting? Please let us know. read more at thealliance.media
[/cmsms_text][/cmsms_column][/cmsms_row]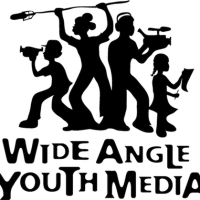 New and Renewing Members
New Orleans Video Access Center
For over four decades, Alliance Renewing Member the New Orleans Video Access Center (NOVAC) has provided education, training, resources, and opportunities to Louisiana's storytellers. They daily connect locals in New Orleans and Baton Rouge to creative and economic opportunities, while supporting innovative and community-based storytelling projects and programs.
Sarah Shourd
Sarah Shourd is a multi-media journalist and artist based in Oakland, California. Her work combined journalistic rigor with the tools of fiction to elevate marginalized voices and help audiences engage with information outside of their geographic and online bubbles.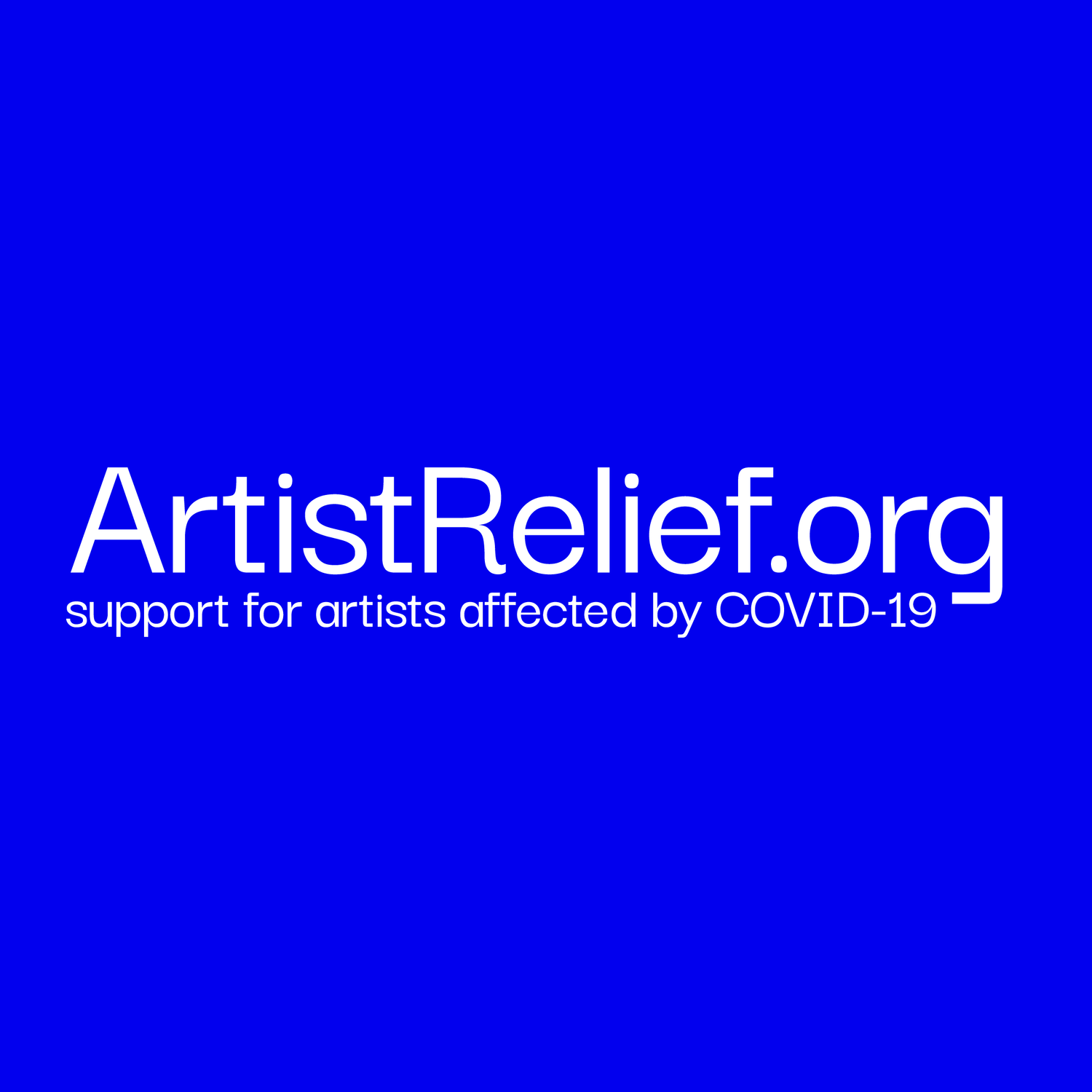 Grants and Calls
Artist Relief will distribute $5,000 grants to artists facing dire financial emergencies due to COVID-19
Artist Relief will distribute $5,000 grants to artists facing dire financial emergencies due to COVID-19. Practicing artists able to demonstrate a sustained commitment to their work, careers, and a public audience and experiencing dire financial emergencies due to the COVID-19 pandemic;
Deadline: May 21st
Documentary Freelancer Relief Fund
Field of Vision and Topic Studios have created a $250,000 fund to provide grants for freelancers working in the Documentary field. The fund will distribute unrestricted grants of up to $2000 to support personal financial needs during the COVID19 pandemic to freelancers who have experienced hardship from loss of income or opportunity as a result of the pandemic
Deadline: June 10th