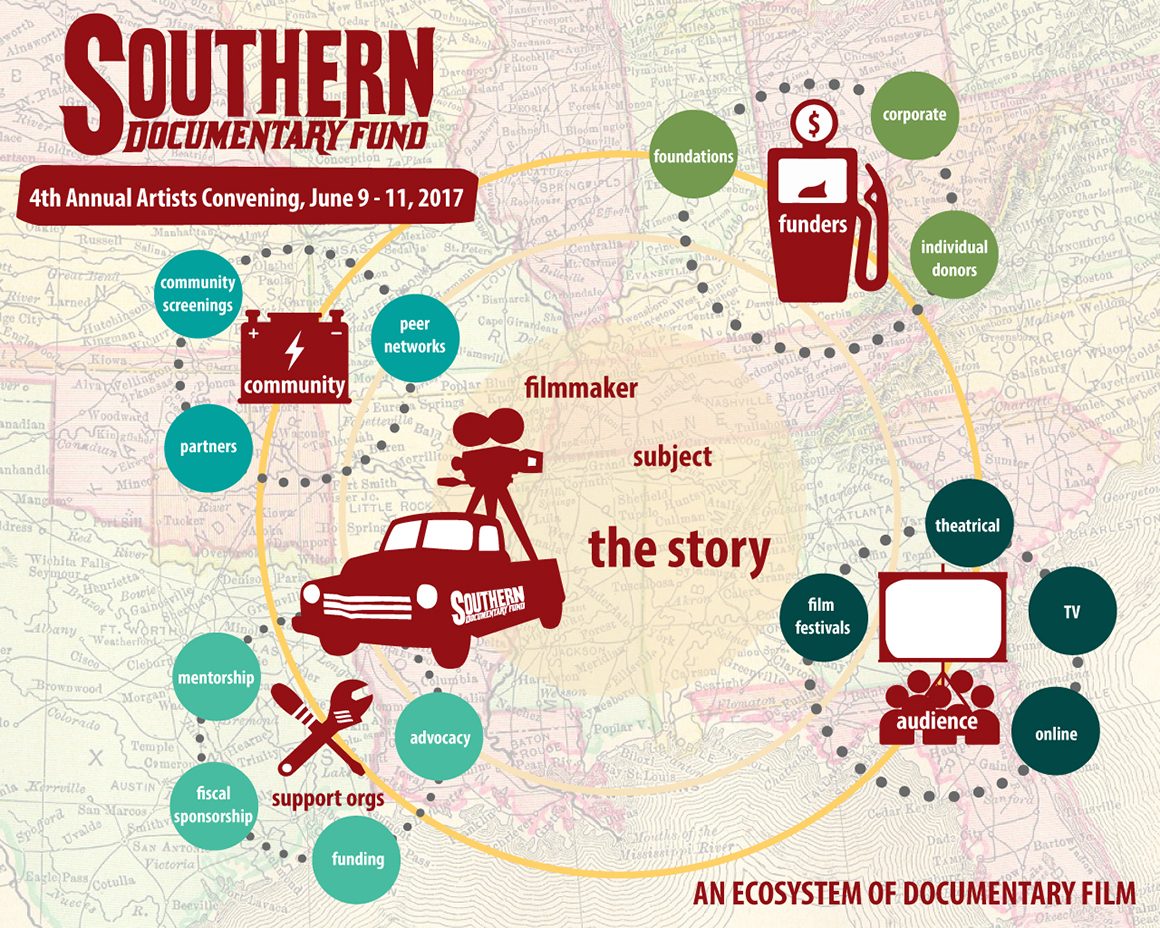 Southern Documentary Fund Holds 4th Annual Artists Convening
DURHAM, NC (May 11, 2017)
On the heels of the Full Frame Film Festival, Durham, NC continues to foster a thriving documentary community. Documentarians from the South and beyond will gather June 9 – 11, 2017 for the annual Southern Documentary Fund (SDF) Artists Convening.
The SDF Artists Convening is a weekend of inspiring workshops, panels, and mentoring sessions, combined with a healthy dose of community building and peer networking. Since its founding in 2013, the Convening has more than doubled in size – with this year's Convening slated to attract more than 100 documentary filmmakers and supporters.
"Like all entertainment fields, the documentary industry continues to change. The Artists Convening presents a great opportunity for regional doc makers to hear from industry professionals and get a snapshot of what the current terrain looks like in different aspects of the field," said SDF Executive Director Naomi Walker. "Also, making documentaries can feel very isolating when you're in the thick of it. The Artists Convening allows makers to crawl out of that isolation and socialize with peers and get feedback on their projects while enjoying all that Durham has to offer."
Panels and workshops will explore documentary best practices and new ideas, providing artists with opportunities for professional development and strengthening our Southern filmmaking community.
Registration is now open to documentary makers, educators, and students, and individual tickets to certain events are available to the public. For more information about the Artists Convening, see the schedule below or visit: http://southerndocumentaryfund.org/4th-annual-artists-convening-june-9-11-2017/
The Artists Convening is supported by a generous FilmCraft Grant from the Academy of Motion Picture Arts and Sciences.