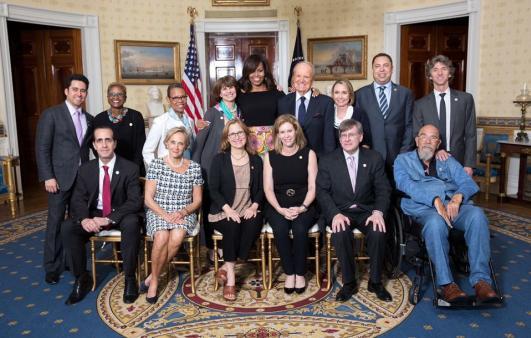 AUGUST 22, 2017 | BY MEGAN A. ZEBROWSKI
On Friday, August 18th, 16 of the 17 members of the President's Committee on the Arts and Humanities delivered a letter of resignation to president Trump. A representative for the 17th member, George C. Wolfe, said he would be adding his name to the letter and resigning as well. The resignation was in response to Trump's response to the events that occurred in Charlottesville saying, "The Administration's refusal to quickly and unequivocally condemn the cancer of hatred only further emboldens those who wish America ill." They went on to criticize several of the the president's actions, including "budget which eliminates arts and culture agencies," refugees and the environment.
Shortly afterwards Trump tweeted that he was disbanding the Committee. It was created under president Reagan in 1982. It's purpose was to, make recommendations to the President and to the National Endowment for the Arts and the National Endowment for the Humanities in ways to promote private sector support for the arts and humanities and to analyze its effectiveness.
The full letter can be read below:

Letter re-posted from Scribd