October 31, 2017
By Wendy Levy
end of October, beginning of everything…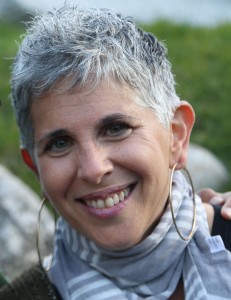 Fall is as a season of renewal. Renewing hope and optimism in the face of it all, renewing grants, renewing memberships, renewing our belief in the mission of our work. The Board of Directors of the Alliance met recently in New York City to craft a strategic Plan for the next three years – a document we are calling 2020VISION (stay tuned for a special edition of the eBulletin in a couple of weeks!). We renewed our belief in the mission of this organization, to advance our field, uplift collaboration, inspire innovation, deepen cultural impact — this is what the Alliance is up to, and I renew my abiding commitment to keep us real, focused and living our values.
We intend for the money-raising part of our renewal to be powerfully aligned with responsive programming that contributes to a thriving creative community.
Speaking of values, at the Board Retreat (which was facilitated by the incredible Melinda Weekes-Laidlow, and hosted by our friends at Magnet Media and Fractured Atlas!) we did our best to chart the course for the Alliance over the next three years, and we refreshed those values as part of our work.
The Board was supported in this process by the input of a posse of artists, mentors and Alliance members – including Jennifer MacArthur, Pamela Yates, Michael Premo, Rachel Falcone, Elspeth Revere, Joe Brewster, Maria Fortiz-Morse and Dara Kell. Here are the values guiding and informing the work of The Alliance for Media Arts + Culture:
COMMUNITY: We value building deep connections and meaningful collaboration
CREATIVITY: We value the beauty of story, artistry, and innovation.
EQUALITY: We value parity, free expression, social justice, and human rights.
ACCOUNTABILITY: We value responsive leadership, humility and bold advocacy for our community.
INCLUSION: We value promoting dialogue, and sharing knowledge and power equitably.
Raising money for transformative public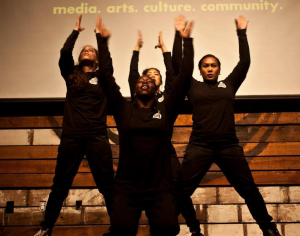 programs and a creative vision of systems change is not always a renewing, or renewable experience. Reporting on the impact of your work to those who might want to support it can be full of hope, optimism and renewal – or it can be a complicated, emotional, depleting, challenging rollercoaster. And often both. The Alliance for Media Arts + Culture has been so lucky to be engaged in programming in amazing communities like NOLA last month and Chicago this week  – with Hatchlabs, a Youth Media Summit, the launch of our new magazine The Issue, and a celebration of some extraordinary partnerships with organizations like Appalshop, RYSE Media Center, Oakland Impact Hub and OMI Gallery, New Orleans International Film Festival, Microsoft, BlackStar, Blights Out, Youth FX, CRUX, and many others. These gatherings renew us, refresh our focus, and deepen our resolve.  We intend for the money-raising part of our renewal to be powerfully aligned with responsive programming that contributes to a thriving creative community.
And PS If you do not yet know about Arts2Work, check it out. We hope to have a big announcement about this new initiative by the end of the year. We think it could change a lot of things.
If you are in Chicago and making media or teaching media, join us for the Youth Media Summit on November 4th. If you are someplace else, don't forget that this is your Alliance, working for our collective creative futures.  Join. It feels really good.