scroll down to subscribe to the eBulletin
From the Executive Director
"We need the arts because they make us full human beings. But we also need the arts as a protective factor against authoritarianism. In saving the arts, we save ourselves from a society where creative production is permissible only insofar as it serves the instruments of power. When the canary in the coal mine goes silent, we should be very afraid—not only because its song was so beautiful, but also because it was the only sign that we still had a chance to see daylight again."
Eve L. Ewing, author of the forthcoming book Electric Arches, Thursday, April 6, nytimes.com
This spring, The Alliance is embracing the daylight with new creative + innovation programs hitting cities across the country, and new resources for the global media arts community. So excited for our HatchLabs this year in New Orleans, Philadelphia, Chicago, and a special urban/rural exchange for young artists in Whitesburg, KY and Richmond, CA—with a posse of extraordinary partners including Antenna Collective, Blights Out, New Orleans Film Festival, Colored Girls Museum, BlackStar Film Festival, People's Paper Co-op, Donda's House, RYSE Media Center, and Appalshop. If you are a filmmaker or photographer working on racial justice and inclusion, open to an experience that could change your approach to storytelling forever, get in touch with Labs Producer Adwoa Gyimah Brempong, adwoa@thealliance.media. In 2016, climate was the focus and we gathered artists, technologists, prison reformers, environmental activists, tribal chiefs + scientists to mix it up around environmental storytelling (in DC, Oxford and Oakland). The goal was to "hatch" new cultural narratives that defy traditional hierarchies and raise up the voices rarely heard, and images rarely seen. What art is for.


Our Augmented Reality App CherryPIX launches to the world May 1, with an interactive photography exhibition at the new Google Foundation building in San Francisco and hopefully, a book project before the end of the year. Get with us on Facebook to get the details of the Google event, and all the other arts + culture goodness we post there. The app reads the lines and pixels in a still image, and triggers a video that starts automatically. It's like the picture comes to life in your hand. It may not change the world, but we hope it's one new way for stories to embed more deeply in the imagination, one new opportunity for a voice to be heard, one new way for people to connect through the power of story. Yes, would be so cool if every film festival did a large-scale photo exhibit in their communities leading up to the festival, if every hospital wanted to turn their waiting room into a story circle, if every bus shelter in every city illuminated the stories of folks riding the bus, if the fences that encircle every school in the US revealed the untold stories of the Native Americans whose land we live on. Will shout out on social media as soon as its live in the stores.
I'm going to repeat the way I ended my note last month, because some things have not changed and our solidarity and scale and collective voice is needed more than ever. There is much work to be done and so many stories to be shared. Art thrives in resistance; we can and will create abundance from scarcity. This is real. If you are not already a member, join The Alliance today and let's build together.
Get in touch, wendy@thealliance.media—would love to hear from you.
*
Notes from the Field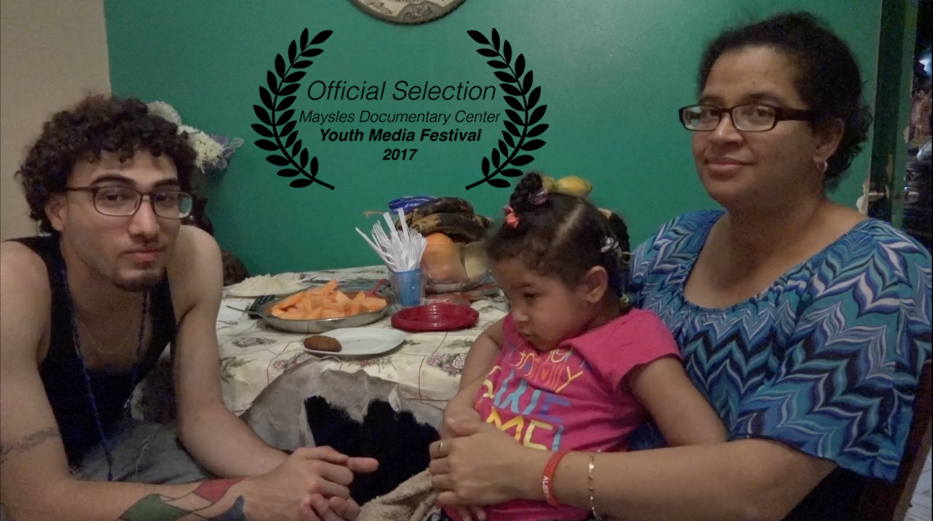 Educational Video Center Youth Docs Play in NYC
Educational Video Center, whose Director of Youth Documentary Jessie Levandov recently joined The ALLIANCE, had two of its films screen in the past month: Stealing Home, about gentrification in Washington Heights, screened at the 2017 Maysles Documentary Center Youth Media Festival, and A Community Inquiry on Gangs & Unequal Education screened at the National Black Theater in collaboration with Harlem NeOn, an arts partnership between Carnegie Hall and the NYC Department of Probation.
Watershed Media's Josh Wilson Interviews the Trust Project
Former ALLIANCE conference producer and new ALLIANCE member Josh Wilson interviewed Santa Clara College journalism ethics program the Trust Project's Sally Lehrman last month on the timely topic of "fake news."
Ben Marlowe Releases 2017 Highlight Reel
Oakland artist, filmmaker, and ALLIANCE member Ben Marlowe has posted a 2017 highlight reel featuring selections from recent work including the still above, from his music video for Vex Ruffin and Fab 5 Freddy's "The Balance," released by Stones Throw Records last month.
*
Media Policy Watch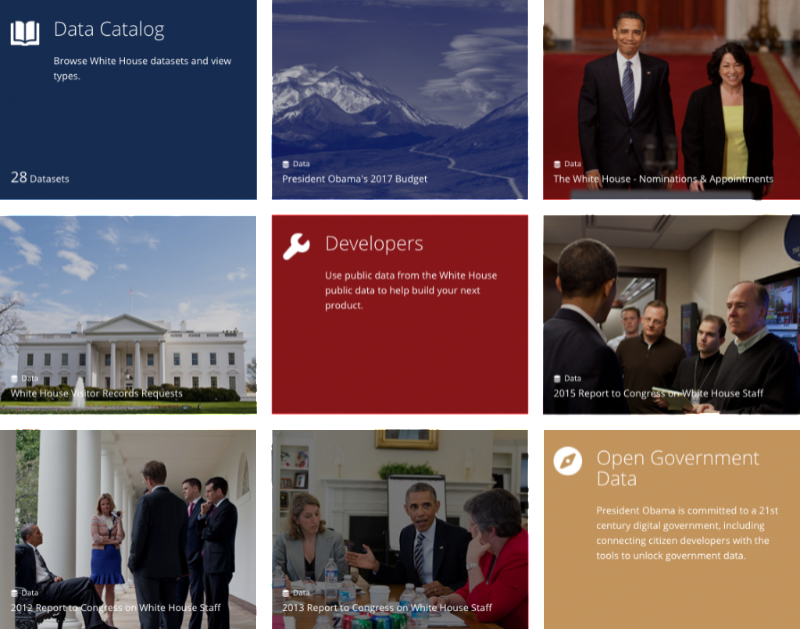 By Rose Kaplan
The Trump administration signed a bill canceling federal privacy protections for broadband users earlier this month, then a few weeks later asserted its own privacy, announcing it will not release White House visitor logs.
As Recode's Tony Romm explains, the bill blocked implementation of Obama-era FCC rules that "would have required [ISP's like AT&T, Charter, Comcast, and Verizon] to ask permission before selling sensitive customer data, like web-browsing histories, to advertisers and other third parties."
Trump's decision to keep White House visitor logs private also breaks with the previous administration, ending Obama's Open.gov initiative (see screenshot above), which in addition to WH visitor records also hosted staff financial disclosures, salaries, and appointments. Trump staff framed the move in terms of individual privacy, describing "the grave national security risks and privacy concerns of the hundreds of thousands of visitors annually," as quoted by Tim Cushing for TechDirt.
Public Knowledge outlines some of the concerns raised by the European Union in specific response to Trump's anti-privacy bill, w.r.t. online information exchange between the United States and Europe, which has much stricter laws around personal data. Public Knowledge's Melanie Penagos was also in Europe for RightsCon 2017 and posted a Storify of her thoughts on the state of digital rights today as gleaned from the conference.
With Obama-era FCC privacy rules undone, many report that Ajit Pai's new FCC is now turning its attention towards rollbacks of internet freedom policies—i.e., Net Neutrality. Last week, Benton Foundation's Robbie McBeath posted an overview of the FCC's plans in this arena: shortly, to overturn the very recent reclassification of broadband internet as a Title II telecommunications service that led the way for last summer's Net Neutrality rules. Vice Motherboard's Radio Motherboard also spoke with FCC Commissioner Mignon Clyburn, the only Democrat on the Commission, in an in-depth interview on the future of internet privacy and freedom.
Finally, two interesting stories that reflect the current state of broadband competition, media consolidation, and municipally owned internet providers: Motherboard's Jason Koebler reports on the latest developments in Tennessee, where Chattanooga famously owns and provides its citizens with the fastest, most affordable internet in the United States. EPB, the city-owned power and communications company that manages the network, wants to build it out in order to reach surrounding rural areas, where most residents lack broadband of any kind, and has offered to do so at no public cost. Instead, Tennessee's legislature has voted to give Comcast and AT&T a $45 million tax break to provide a more expensive service that is 1000 times slower (DSL).
In New Jersey, local and community media supporters are advocating for the creation of a new New Jersey Civic Information Consortium with the money from a windfall $300+ million auction of the State's old public-media properties—WNJN in Montclair and WNJT in Trenton. The Consortium, a collaborative effort of four local universities, would invest in projects that "strengthen public-interest journalism, advance research and innovation in the media field, develop and deploy civic technology, and promote civic engagement," News Voices' Mike Rispoli writes. As the old-media die-off continues, the fates of small, independent, local, and community media/journalism projects could lie in similarly creative reuse/resale of other still-valuable traditional media assets.
subscribe to the full eBulletin below