From the Executive Director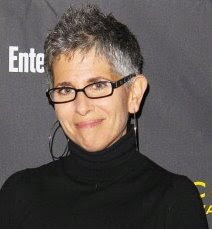 Discoveries and Dreams
by Wendy Levy
April has truly been a month of discoveries at The Alliance:
We discovered our true north in creative workforce development as we continue to build Arts2Work across the country. Our work with organizations like Ghetto Film School, Wide Angle Media, Portland Open Signal, Youthbuild USA, Jobs for the Future and so many others — is inspiring beyond words and driving us to create the most robust infrastructure possible as we work towards the launch of the first federally-registered National Apprenticeship Program in Media Arts + Creative Technologies. If your organization is interested in becoming a certified Arts2Work Training Center, or your company would like to be in the first wave of employers making news by hiring and mentoring the first cohort of multimedia producers and digital editor apprentices – it is not too early to reach out to us. arts2work@thealliance.media.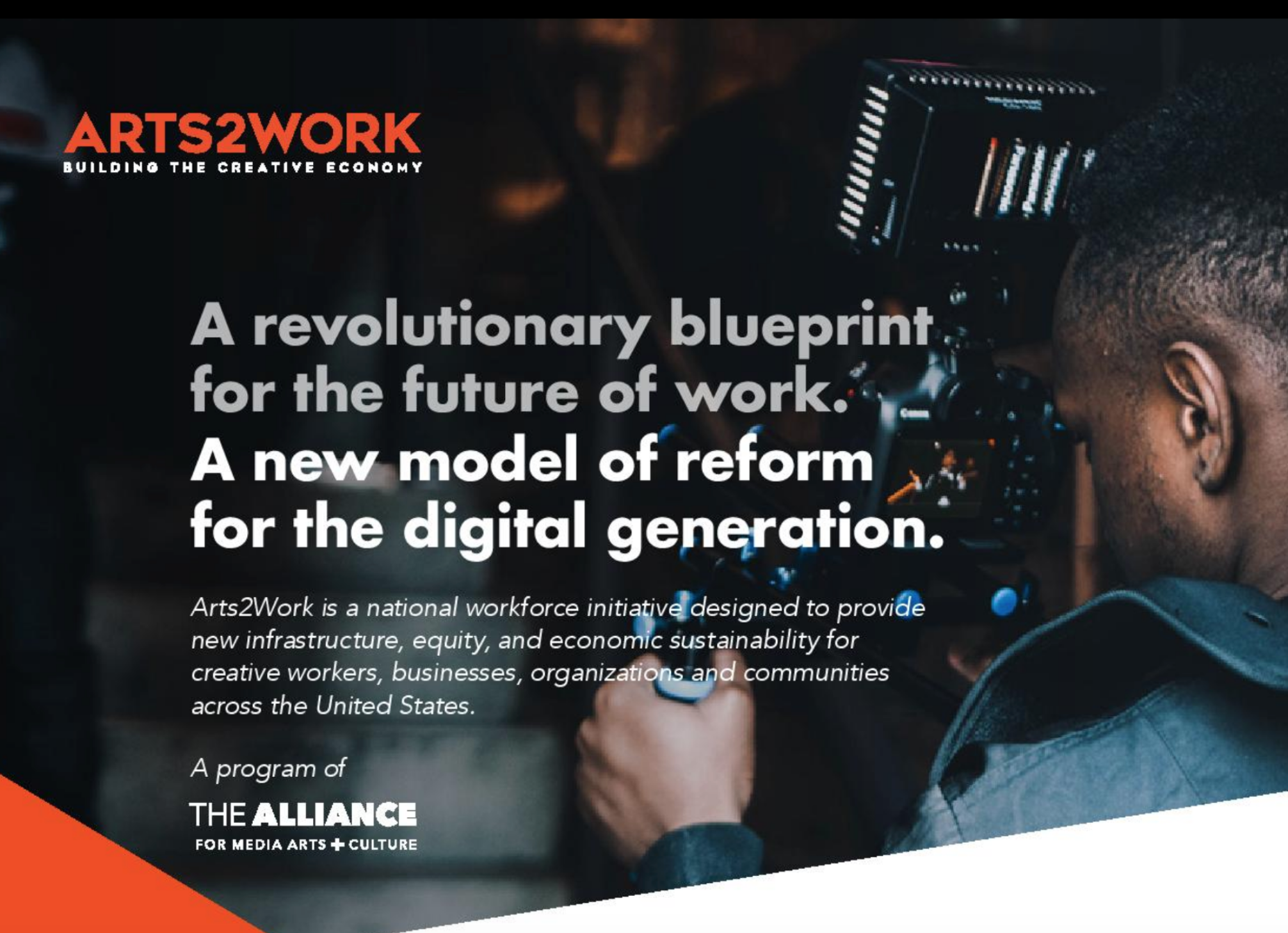 We discovered new momentum with the VR Colored Girls Museum project in our Innovation Studio; we are devising a partnership with Docubox in Kenya (led by the extraordinary Judy Kibinge) and are deep in conversation with collaborators and advisors including Colored Girls Museum founder Vashti Dubois, Nonny de la Pena at Emblematic Group,  the team at 371 Productions, Andy Beach at Microsoft and VR Producer Amanda Shelby. We are committed to co-creating a fully immersive past, present and future experience in the browser; an interactive web xr museum-style celebration of black girl art + culture. While we raise the budget for the build, the curriculum, the technology, filming and staffing – please reach out if you'd like to get involved. wendy@thealliance.media
We discovered a new tribe of interdisciplinary artists who joined us for our Story Revival at the Skoll World Forum. B3 Founder and visionary Marc Boothe  co-produce an incredible morning of intergenerational storytelling, poetry and music at The Story Museum in Oxford. Video is coming soon; in the meantime, check out these amazing artists who are now in the nook of The Alliance, envisioning a world transformed by the power of many stories. Sameena Zehra, Mike McKeon, Darius Simpson, Bella Cox and Jeremiah Brown – we see you, and we are listening.
I hope you will ALL take a moment to JOIN the Alliance. It can literally cost only $1. Be part of the next wave of new discoveries and dreams. JOIN.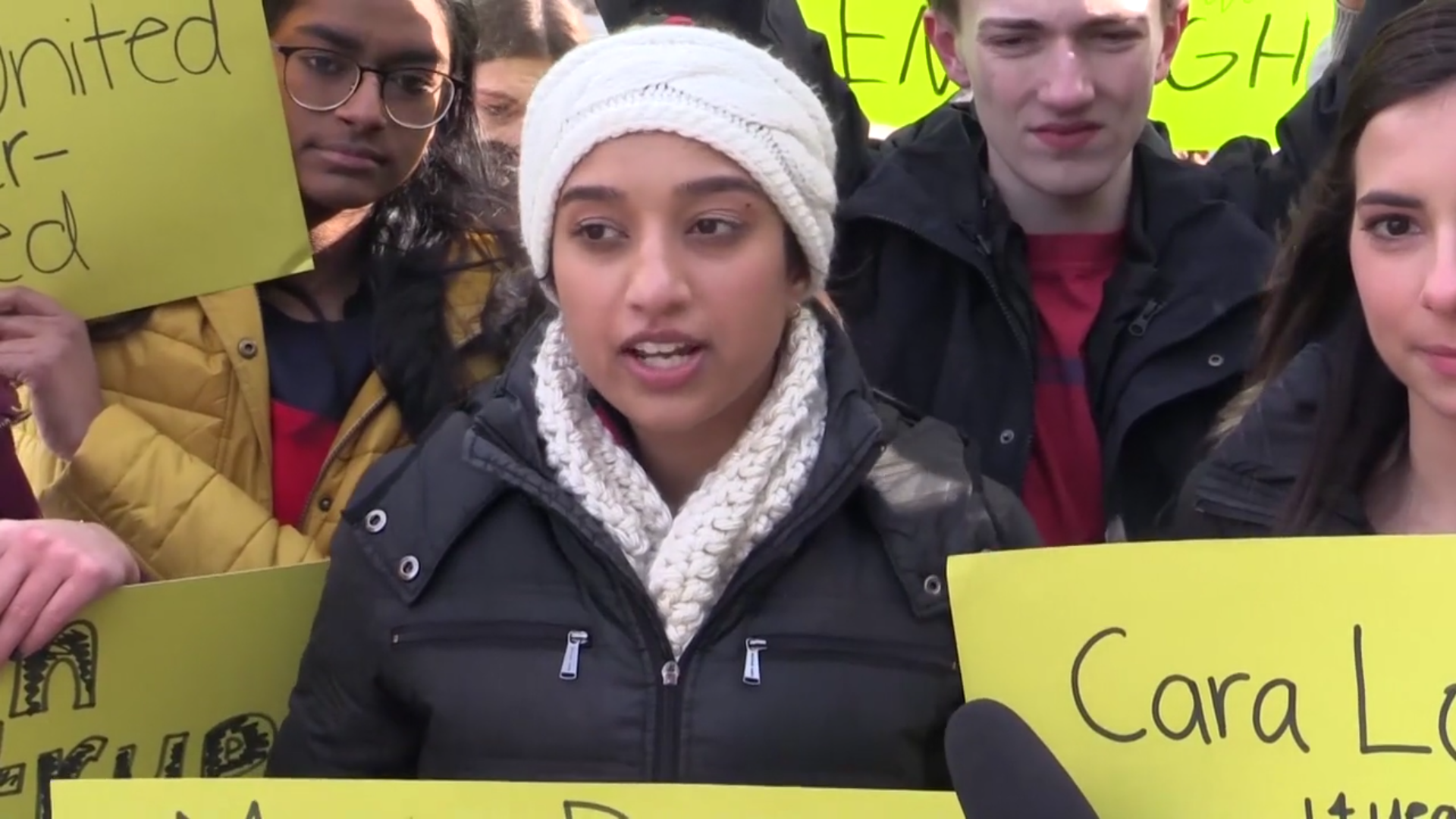 Notes from the Field
Public Media Network Coverage of Kalamazoo Highschool Walkout
In response to the Parkland shooting, Alliance member organization Public Media Network recently created a short video focused on the local responses and activism from local high school students during the walk-out protests on March 14th.
Forest Creatures Producing INPUT 2018 in Brooklyn, NY
The International Public Television Conference, a annual global conference for public broadcasting produced by alliance members Forest Creatures, will be occurring April 30th through May 4th  Its primary event is an annual global conference for public broadcasting professionals centered on three screening rooms simultaneously presenting innovative public television programming from around the world.
Is there something you'd like to publicize via The ALLIANCE's eBulletin?
Fill out our eBulletin submission form.
Media Policy Watch
by Priscilla Genet
The last few years have ushered in a shocking increase in the repression of critical journalism. Recently Suri Crowe a reporter for WSET-TV in Lynchburg, Virginia, recently released documents to Buzzfeed News detailing her experience of being regularly reprimanded, and eventually let go by Sinclair Broadcast Group executives, who owned her station. These actions occurred in direct response to her unwillingness to alter her reporting to fit what Sinclair referred to as "balanced" journalism. In one instance she was criticized for having "clearly laid out the argument that human activities cause global warming, but had nothing from the side that questions the science behind such claims and points to more natural causes for such warming." Sinclair, a company that has received heavy criticism from journalists and consistent support from Trump, continuously shows the lengths business conglomerates and politicians will go through to limit journalistic freedom and control public opinion.
Two weeks ago, President Trump tweeted about reporter Maggie Haberman by name in response to a report she published for the New York Times on his poor treatment of his former lawyer Michael D. Cohen in relation to his pending trial. This was not the first time Trump has voiced criticisms of Haberman directly. He had previously kept to criticizing news organizations, but attacking individuals has been somewhat more rare. His willingness to single her out reveals an underlying fear of the impact she might have on his trial, as well as potential trend of increased and direct attempts to suppress journalists.
The United States fell to 45th place out of 180 on Reporters Without Borders Press Fredom Index. According to the index "The U.S.' decline in press freedom is not simply bad news for journalists working inside the country; the downward trend has drastic consequences at the international level," citing Trump's accusations of "fake news" as a major force of journalistic repression.
We want to hear from you. Are you concerned with any national media policy stories that are underreported? Are there any local stories in your area that need highlighting? Please let us know.