"We are ready to release some of the challenging tensions of these past years, to rekindle hope, to reconnect to our friends, to our higher purpose, and to our sacred rhythms of renewal and repair."
This month, I take great joy in the poetry and ritual of the Jewish High Holidays (It's such a high to be forgiven). This year in particular, there was so much resonance and alignment between the words of the rabbis and the issues we are grappling with as a community of media arts organizations and media artists — showing up for what is, visioning and planning for the future, creatively managing the needs of the present, immersing in the requirements of equity and the demands of creativity, embracing innovation and change, centering care, healing, and public safety during this phase of the pandemic. The quote I shared comes from the website of the NYC-based synagogue I attend online called Lab/Shul – a really extraordinary, intergenerational community of queers, artists, families, deep thinkers, rebels and seekers. Rabbi Amichai Lau Lavie's voice still rings in my ears, "Optimism is a feeling; hope is an action. Hope is an action."
Facing an uncertain future, we have some fantastic programming this month that is essentially the practice of hope.
Our Open Archive Symposium brings together some renowned digital archivists, culture bearers and filmmakers to discuss future world-building through the archive and collective memory. Can we create buoyant, open, systemic solutions to cultural erasure and inequality?
Two career workshops offer coaching, community and survival strategies for our Arts2WorkApprentices, emerging mediamakers across the country and the organizations that support: Code Switching/Confronting Bias and Creative Portfolio Development are coming up at the end of September.
Our Futures We Dream collaboration with the Smithsonian is set to open in Washington, DC on November 20, 2021, along with a global IG campaign called the Futures We Dream Multi/Verse. Launching in alignment with the new Smithsonian museum, mediamakers everywhere can participate, sharing videos, photos and poetry about building the future we all dream. In the meantime, please check out the trailers for the show, and feel free to share them widely!
Trailers created by Valentina Vargas for The Alliance:
In the meantime, remember that hope is an action. Joining the Alliance is a very hopeful action of solidarity, equality, community and saying "yes!" to the vision we share for a vibrant creative future. We're striving for 100 new individual and organizational members by the end of the year. It's not about the money; sliding scale from $1 to $1million dollars gets you in the inner circle of programs and partnerships, mentoring, funding and job opportunities, leadership coaching, labs and custom trainings. Join HERE.
As always, feel free to reach out, wendy@thealliance.media
Notes from the Field
The Alliance to Host Open Archive Symposium
Tomorrow, 11AM PST/2PM EST and Wednesday the 22nd at the same time  The Alliance will be bringing together a wide array of media artists and archivists to virtually discuss "accessible and collaborative strategies to design and build future archives". The event will ask the pressing question "Can we create buoyant, open, systemic solutions to cultural erasure and inequality?"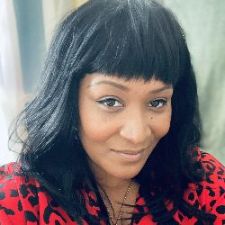 Arts2Work Media Portfolio Development Workshop Held This Week
This Thursday, the 22nd, Arts2Work Apprentices from re:imagine/ATL in Atlanta and emerging media makers will be speaking with established creative professionals about creating an online portfolio.Code Switching/Confronting Bias Facilitator Keiona Gorham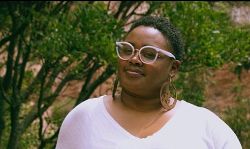 CODE SWITCHING/ CONFRONTING BIAS: A Workshop for Emerging Media Professionals Upcoming
In a participatory workshop led by Keiona Gorham Program Director of Wide Angle Youth Media held next week in Baltimore, participants will engage their "understanding of the history and reality of code switching in professional environments and offer creative and empowering strategies to help navigate and thrive in an industry struggling to confront a history + culture of bias and exclusion."
Youth FX launching First Arts2Work Fellowship in Upstate NY
YouthFX has announced they will be holding a "a paid hands-on job training fellowship program for young adults who are passionate about being digital media artists. Arts2Work provides access to creative careers for those who have historically been excluded from such opportunities." The program will provide ten-months of workforce development in digital media to participants. Applications are currently open and are due October 1st, the fellowship will start on November 2nd.
Is there something you'd like to publicize via The ALLIANCE's eBulletin?
Fill out our eBulletin submission form
Media Policy Watch
Job Bank
Grants and Calls
California Documentary Project Grants
California Humanities is offering up to $10,000 fof Research and Development Grants and up to $50,000 in production grants for any documentaries of any style with content related to California. They are specifically seeking projects that "use the humanities to provide context, depth, and perspective and plan to engage broad audiences through multiple means, including but not limited to broadcasts and online distribution, community screenings and discussions, and in classrooms, libraries, cultural centers, film festivals, and more." Applicants are not required to be residents of California.
Deadline: November 1st, 2021
The Fledgling Fund Open Call: Climate Change
The fledgling fun will be awarding 3-5 grants from $15,000 to $25,000 to documentary films containing a "solid plan to reach key audiences and engage them around climate change through the lens of public health and economic justice."
Deadline: October 1st 
Workshops, Festivals, Convenings
New York City Film Festival, New York, NY,September 21st – October 10th
Hamptons International Film Festival, East Hampton, NY, October 7th-13th
Heartland International Film Festival, Indianapolis, IN, October 7th-17thMile High Horror Film Festival, Denver, CO,October 7th-10th
Indigo Moon Film Festival, Fayetteville, NC, October 8th-15th
Newport Beach Film Festival, Newport Beach, CA – October 21st-22nd