From the Executive Director
Happy Pride to all who celebrate this month! I do, and I'm also filled with joy to announce the selection of Chris Johnson as the new President of the Board of Directors of The Alliance for Media Arts + Culture. That's a big reason for us all to celebrate too.

Chris is the creator and co-director w/ Hank Willis Thomas of QuestionBridge: Black Males, Winner of the 2015 ICP Infinity Award. Chris also studied photography with Ansel Adams, Imogen Cunningham and Wynn Bullock and his work is in the collections of the Smithsonian Institution, San Francisco Museum of Modern Art, Oakland Museum, and Center For Creative Photography. Chris  is the author of The Practical Zone System: for Film and Digital Photography; currently in its 5th edition published by Focal Press in the West and Zhejiang Photographic Press in China.  Chris has served as Chair of Oakland's Cultural Affairs Commission and was also the Director of the Mother Jones International Fund for Documentary Photography. Chris has recently retired from his position as Chair of Photography at the California College of the Arts  and was a founding member and Vice-Chair of the City of Oakland Public Art Advisory Committee.  Chris says, "The Alliance provides vital support, services and advocacy to creative storytellers in our diverse national community of cultural workers. I'm honored to be a part of the leadership team of this unique and innovative organization." Deep gratitude to N'Jeri Eaton for her leadership during such a challenging year, and many warm welcomes to Chris.
Question Bridge: Black Males
This month, Chris joined me and Alliance Board members Anula Shetty and Kasandra VerBrugghen at Healing Forward: Journey Into Allyship, a 3-day virtual retreat for the leaders of arts organizations to help expand and deepen the arc of systemic allyship. We were immersed in a revelatory, futuristic and creative approach to reimagining the role, function and purpose of arts organizations as centers and conduits of equity. ("If we can design mass incarceration, we can design freedom…"). Other organizations like Silk Road, BAM, Lucas Museum of Narrative Art and others were part of the cohort. Facilitator Marc Bamuthi Joseph framed the urgency of the work from the moment we began, reminding us that "we do not have time NOT to be hopeful." 
I invite you to discover the work our members are doing. Check out the new Arts2Work Learning Hub and hire an emerging producer or editor. Meet our Youth Media Fellows and attend the upcoming Virtual Summit. Explore the calls-to-action in our Open Archive Initiative, get inspired by the Brown Girls Mythic + True Story Gallery (our Innovation Culture Studio is powered by an Epic Megagrant this year!). Coming up in 2021: Code-Switching/Confronting Bias: A Workshop for Emerging Media Professionals, more Emerging Leader and Executive Director Roundtables, a collaborative film program for the Smithsonian Futures exhibition, more international new media labs, and the launch of a new Arts2Work program, Unlocking Creativity – where construction Apprentices and Arts2Work Apprentices collaborate to transform shuttered youth prisons into community arts spaces and creative workforce centers.
Get involved with the Alliance community – we're all about hope.
~ Wendy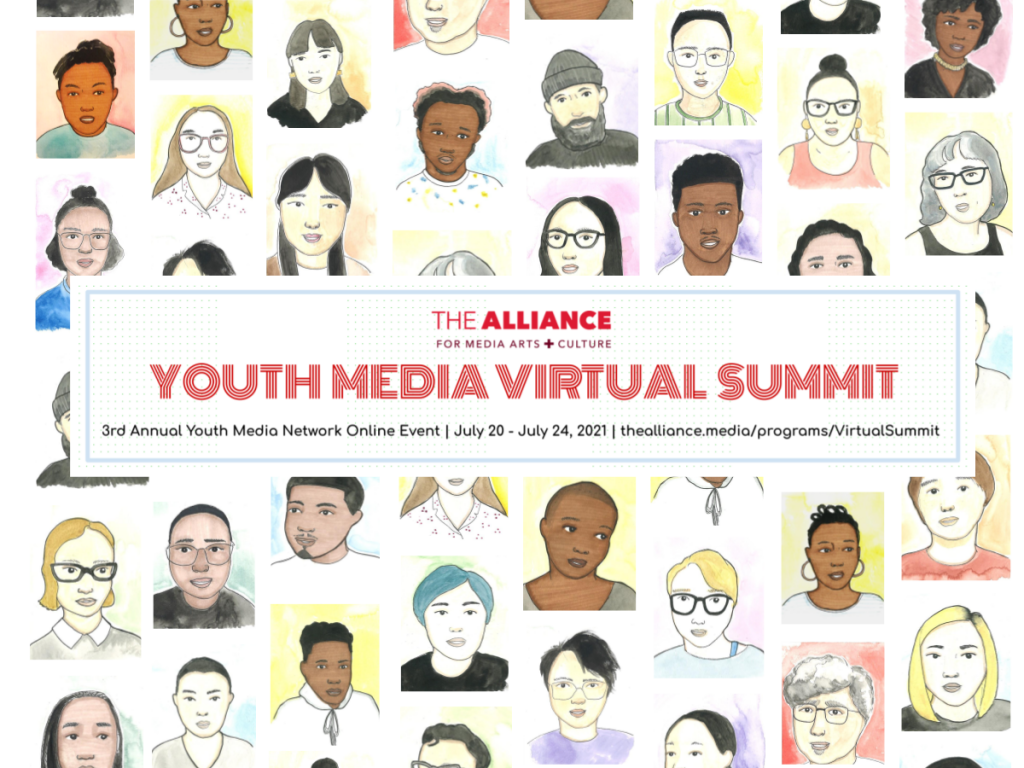 Notes from the Field
The Alliance Youth Media Virtual Summit is Coming July 20 – 24
The Youth Media Virtual Summit presents four days of presentations, creative roundtables, screenings, and leadership workshops designed to elevate youth voices and name the spaces and places where youth and young adults create with and for each other. Sessions include: How Do You Maintain Your Sense of Self While Engaging in Youth Activism? Liberatory Design Lab with Aimee Espiritu, Comics SQUARED! : A zine folding and comic making workshop, Cellphone Cinema: Democratizing Film Production, among many others. For more information, see http://www.thealliance.media/programs/VirtualSummit
Tickets Available for Utah Film Festival's Queer Film Festival, Damn These Heels
This July, The Alliance member Utah Film Festival is set to host their 18th year of the longest running queer film festival in Mountain West, Damn These Heels. The festival "explores LGBTQ+ issues, ideas, and art through dramatic and documentary films from around the world." Attendees can watch the festival in-theater, at an outdoor screening, and stream from home.
Media Policy Watch
by Priscilla G.
National Endowment for the Arts announced last week that they will be opening applications for two programs to distribute a portion of the $135 million in federal funds they received through the American Rescue Plan. The available funds are nearly double the $75 million available to the arts through the CARES act under Trump. The available programs are for arts and culture organizations or for local arts agencies to subgrant. The NEA is specifically seeking organizations that typically struggle with accessing grants. Ra Joy, Chief of Staff at NEA, said to NPR that they "have spent a great deal of time listening and learning from leaders in the field" and that "organizations who have never received funding from the arts endowment or never received federal funding are eligible to apply. We really want to open the doors of opportunity to new cultural organizations across the country." NEA Acting Chairman Ann Eilers stated she feels their goals "constitute a critical step in the agency's engagement with communities traditionally underserved by government", echoing the NEA's clear intent to expand the reach of their funding.
Early this month in California, journalists and advocates formed a coalition in opposition to an amendment made to Senate Bill 98, a bill that originally prohibited law enforcement from interfering with reporting at public gatherings and that would require journalists receive authorization from a commanding officer on scene. This amendment is especially troubling as the coalitions open letter states that "during the past two years, working conditions for California journalists have steadily deteriorated as many of our newspaper, television, radio, digital, freelance and student media colleagues covering protests have been arrested, detained or assaulted by law enforcement while on the job" reporting at least 36 incidents of violence or harassments to identifiable journalists from police in California.
We want to hear from you. Are you concerned with any national media policy stories that are underreported? Are there any local stories in your area that need highlighting? Please let us know.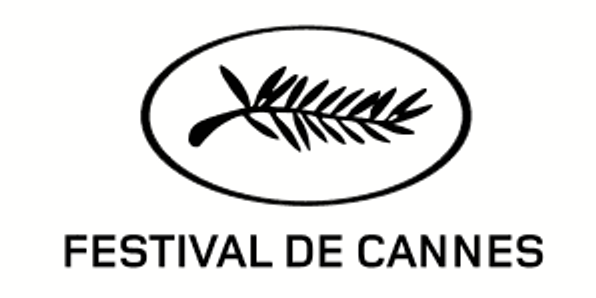 Workshops, Festivals, Convenings
Cannes Film Festival, July 6-17, Cannes, France
Indy Shorts International Film Festival, July 20-25, Hybrid event, Indianapolis, IN
Real to Reel Film Festival July 21-24, Kings Mountain, NC
Sundance Film Festival London, July 29-August 1, London, UK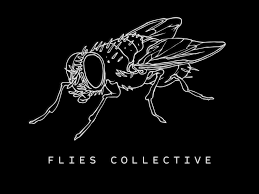 Grants and Calls
The Flies Collective Film Grant
Any film project at any stage can submit to The Flies Collective Film Grant which has awarded over $100,000 of financial support to sixteen projects over the last four years.
Deadline: July 9th  (no comma necessary)
The Sundance Institute Documentary Fund 
The Sundance Institute Doc Fund is open and accepting applications to support independent nonfiction films with budgets under $1,000,000 USD
Deadline: July 26th
Hot Docs Ted Rogers Fund
Up to $20,000 in production grants are available to three or four Canadian documentary film through the Hot Docs Ted Rogers Fund
Deadline: July 28
POV: Call for Entries
POV is accepting independent nonfiction film submissions for the opprotunity to be showcased in their 2022 season for PBS. POV is looking for completed, in production, and short films for the series.
Deadline: July 31st
We want to hear from you. Are you concerned with any national media policy stories that are underreported? Are there any local stories in your area that need highlighting? Please let us know.
American Zoetrope Screenwriting Contest 2020
The American Zoetrope Screenwriting Contest is offering $5,000 to the winning screenwriter. "The competition considers feature-length film scripts as well as pilot scripts for television/streaming services. Every script is read closely by a select handful of professional readers, and Francis Ford Coppola selects a grand prize–winner from among the top ten finalists.
Deadline: October 1
Click here to change this text