From the Executive Director

From the Executive Director
Ava DuVernay has said, "Filmmakers need to realize that their job isn't done when they lock picture. We must see our films through." I love this idea, and it has inspired me to imagine what "seeing a film through" means in the broadest and deepest sense. We must see our films through to be all they can in the world, and to ensure they are created from the very first frame with that same vision. Who gets to tell the stories? Who holds the power? Who owns and tends the work? What is saved and what is destroyed?
I just found out that Chimamanda Ngozi Adichie's epic novel Americanah is going to be a limited series starring Lupita Nyong'o and executive produced by Danai Gurira. Thank you HBO Max. I look forward to the day when every new show has apprentices working and learning in above-the-line creative positions, and we are taking responsibility as an industry to mentor and promote the next generation of diverse storytellers. You know this is what we are scheming and building with Arts2Work. The website is live and it is time to get involved, and go big. We have a beautiful tribe out there in the world producing public media, independent films, games, episodic television, animation, AR/VR/AI, news, music, sports, web video, performance art, radio and podcasts, museum exhibitions, advertising, and so much more. Click on Arts2Work and let's do more than talk about diversity, equity, inclusion, access and sustainability. Let's change how we make art, how we practice, how we become righteous ancestors for the next generation.
Now is a great time to join The Alliance. If you are looking for a reason, we have exciting programs in progress – and some new initiatives coming up in 2020 that will thrive with your voice and participation. This work belongs to media artists and creative organizations everywhere:
The Alliance Youth Media Virtual Summit is happening this week and next. All the conversations you can join in on can be found here.
National Apprenticeship Week is November 11 – 15. We will be hosting a national Video Roundtable to discuss Arts2Work and our national program launch on Thursday, November 14 at 11AM PT/2PM ET. If you subscribe to this eBulletin, you will get a special invitation!
The Alliance Creative Leadership Lab is coming back in 2020! We could not be more excited about a new cohort of creative leaders coming through. Check out the program here.
The Alliance Innovation/Culture Studio will be re-launching CherryPIX (our augmented reality app), as well as Reportal, a new digital case-study building tool for filmmakers and content creators. As we continue to develop immersive cultural experiences for webVR, we are eager to collaborate with partners doing cool, accessible, affordable, hi-quality vr technology for the web.
NEW INITIATIVE: Stay tuned for the announcement of The Alliance Archive Project 2020. Way too much content and too many stories are still orphaned, inaccessible, lost, forgotten – because preservation and digitization is too expensive, and archives are locked down. The Alliance has embarked on some exciting research to make digital preservation and an open archive (powered by AI) accessible to nonprofits and public media producers.
As always, reach out my way anytime, wendy@thealliance.media.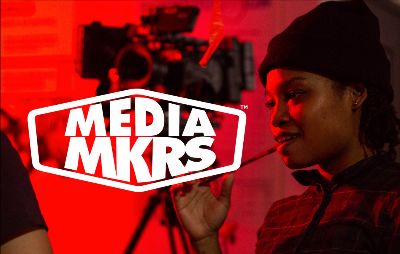 Youth Film Program MediaMKRS Announced
Alliance member Reel Works, in partnership with The Mayor's Office of Media and Entertainment (MOME) and The City University of New York (CUNY), have launched a program called MediaMKRS "to train, credential and prepare talented young New Yorkers for careers in the city's thriving television and film production industry." The program will allow New Yorkers as young as 12 years old will have opportunities to earn digital badges—portable credentials that reflect employer-validated technical and work readiness skills.
Washington National Opera performing Otello at the Kennedy Center
From October 26th through November 26th, Alliance member the Kennedy Center will be host a performance of "Verdi's epic retelling of Shakespeare's tragedy" which "traces the collapse of a great hero." According to the event page, "A powerhouse cast assembles to perform some of opera's most demanding vocals, including Otello's vigorous role often dubbed the 'Mount Everest' of the tenor repertory."
Is there something you'd like to publicize via The ALLIANCE's eBulletin?
Fill out our eBulletin submission form.

Job Bank
Workshops, Festivals, Convenings
Milwaukee Film Festival (October 18-November 1, 2019 Milwaukee, Wisconsin)
Philadelphia Film Festival ( Oct 17-27, 2019, Philadelphia, Pennsylvania)
YoFiFest (November 1-11, Yonkers, New York)
St. Louis International Film Festival (November 7th-17th, St. Louis, Missouri)
Philadelphia Asian American Film Festival (November 7th-17th, Philadelphia, Pennsylvania)
AFI Fest (November-14-21, Los Angeles, California)
Fairhope Film Festival (November 14-17, Fairhope, Alabama)
Rocky Mountain Women's Documentary Film Festival (November 15th-17th   Colorado Springs, Colorado)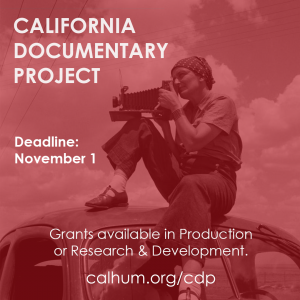 Grants and Calls
California Documentary Project
The California Documentary Project (CDP) is a competitive grant program that supports the research and development and production stages of film, audio, and digital media projects that seek to document California in all its complexity. CDP offers multiple grants ranging up to $50,000.
Deadline: November 1st, 2019
HotDocs Ted Rogers Fund 
Over the coming 10 years, production grants will be distributed to Canadian documentary filmmakers. Up to $20,000 will be granted to three or four projects each year.
Deadline: November 13th
Miller/Packan Film Fund
Awarded bi-annually, the Fund awards grants totaling $200,000 to between six and twelve documentary film projects per year. The Foundation funds projects that are transformational, with enlightening narratives and inspiring characters. It supports documentary film as an instrument for change, delivering greater knowledge, compassion and awareness.
November 15th, 2019.
more Grants and Calls on the Job Bank