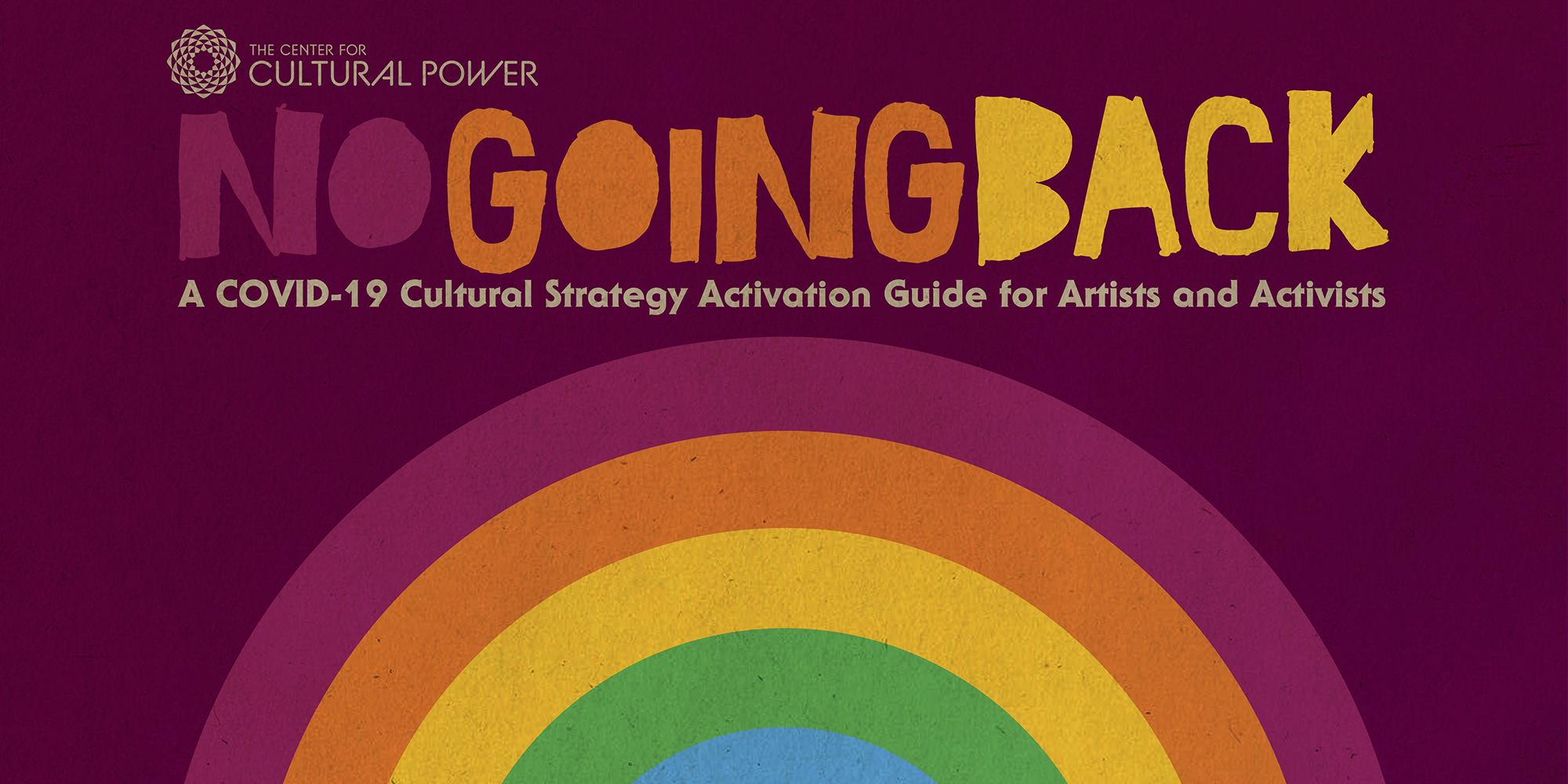 No Going Back: A COVID-19 Cultural Strategy Activation Guide
What's inside:
If ever there was a moment for cultural strategy — it's now. A global pandemic has magnified the flaws of our capitalist system, but, also, the power art and culture to uplift, disrupt and build community. The Center for Cultural Power offers #NoGoingBack: A COVID-19 Cultural Strategy Activation Guide for Artists and Activists to meet the moment.
This illustrated resource points creators to ways they can make moving narratives that advance policy demands that are now within reach. It lays out frameworks and tools that support social change movements to harness the power of artists and culture makers in painting a picture of a more equitable and just future. It also highlights resources for artists who have been hard hit economically and professionally.