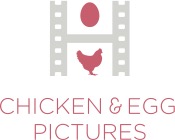 Website chickeneggpics Chicken & Egg Pictures
Full-time position
Hybrid: 2+ days a week in Brooklyn office
Compensation: $50,000
Robust benefits package (details below)
Posted: August 17, 2023
Chicken & Egg Pictures is seeking an Operations Assistant to join our team. This position will support and manage a diverse range of financial, operations, and HR activities; coordinate the day-to-day operations of the office; and serve as a key liaison between operations and other departments and staff, as well as to outside operations contractors and vendors.
Working closely with all C&E staff and across departments, the Operations Assistant will have a critical role in ensuring smooth operations in support of the organization as we continue to grow in size and complexity. Reporting to and working in concert with the Operations Manager, the Operations Assistant will ensure staff are well resourced and supported to facilitate long term success towards achieving our 2023-2025 Strategic Plan.
We are proud of our positive team culture, where we enjoy learning from and with one another. Come join a creative team that is truly passionate about advancing our mission of supporting a global community of women and non-binary filmmakers.
Who We Are 
Chicken & Egg Pictures is a 501(c)(3) nonprofit organization that provides a global community of women and non-binary documentary filmmakers with creative and financial support to realize their cinematic visions and build fulfilling careers in a gender inclusive media industry. We envision an equitable and just world shaped by the power of documentary films. Our work responds to the reality that sexism, racism, classism, ableism, homophobia, transphobia, and xenophobia can still slow or even halt too many people's careers. Our mission lays the groundwork to disrupt these barriers.
Filmmakers need resources, opportunities, and access to thrive in an unbalanced film landscape. So we match strategically timed grants with creative mentorship and community, building peer networks and bringing artists together to learn from and champion one another. This support system is tailored for the unique challenges women and non-binary people experience in their filmmaking and career trajectories.
Since our founding, Chicken & Egg Pictures has awarded over $12 million in grants and devoted thousands of hours of creative mentorship to over 500 filmmakers from around the world. Films supported by our work have been nationally and internationally recognized with the industry's highest honors, including Academy Awards, Emmy Awards, and Peabody Awards. And they have raised visibility and driven social change on urgent issues.
Since 2013, the organization has been led by Chief Executive Officer, Jenni Wolfson. Under her leadership, our budget has grown and our programs have expanded, and our stellar team has won honors including the Social Impact Media Awards, Vanguard Award, and the International Documentary Association's Amicus Award; we were also a finalist for the Nonprofit Excellence Awards. Additional information about us and our current programs may be found on our website: www.chickeneggpics.org
What You'll Do  
You will report to the Operations Manager and may work closely with the Chief Operating Officer as well as external vendors. Your responsibilities will include:
Financial
Track and review the budget for office and administration expenses, in collaboration with the Operations Manager.
Manage credit card expense reporting and staff reimbursements for the organization.
Office
Maintain an organized and smooth-running office, including: managing office supplies and equipment; coordinating technical and telecommunications support; and serving as a primary contact for vendors, landlord, and staff as it relates to office management.
Manage scheduling and logistics for staff meetings and organizational activities/travel.
Operations
Collaborate with the Operations Manager to implement solutions for operational effectiveness.
Contribute to the development and tracking of the annual operations department work plan.
Provide administrative and logistical support to the Operations Manager.
HR (People, Talent and Culture)
Foster positive relationships with all staff and serve as the first point of contact for inquiries related to benefits, policies, and other general HR matters, helping to navigate information and resources.
Support implementation of recruitment and onboarding activities and solutions.
Develop ideas and coordinate staff activities that nurture our joyful and collaborative work culture and environment, and uphold our diversity, equity, inclusion, accessibility, and anti-racism values.
Who You Are
You are inspired by Chicken & Egg Pictures' vision of an inclusive and equitable media industry and our mission to amplify diverse voices in nonfiction film. You are motivated by a culture of openness and learning and are eager to grow with a team that is passionate about putting our values into practice.
You are highly motivated to make critical internal systems run smoothly and accurately, and proactively identify solutions and improvements that you help to implement. You find intrinsic value in the day-to-day running of an office. You see operations as the backbone of a nonprofit organization and think that this work is integral to supporting your colleagues in other departments and to the mission of the organization.
Minimum Requirements
At least one year of relevant experience in office management or administrative work.
Experience scheduling, executing, and managing events.
Proficiency in basic technology and office productivity tools, such as Microsoft Office Suite and Google Suite.
Demonstrated professionalism and ability to handle sensitive and confidential information.
Excellent written and verbal communication skills, with experience in independently drafting and refining documents, correspondence, and presentations.
Proactive problem-solving and strong time management skills, with the capability of prioritizing competing tasks effectively with exceptional attention to detail and accuracy.
Desired Qualifications
Prior work experience in a nonprofit setting.
Proficiency in Salesforce, Notion or other project management software, and spreadsheets.
Comfort with troubleshooting basic technology and office space issues.
Experience managing travel logistics or planning special events.
Professional Competencies
To be successful in this position, you excel in the following professional areas that contribute to the foundational elements of Chicken & Egg Pictures' work culture:
Project Management Skills: You are adept at managing and executing complex projects that require ingenuity, attention to detail, and accuracy. Your approach to the work is methodical, detail-oriented, creative, and enthusiastic.
Communication and Interpersonal Skills: You are skilled in effective communication and relationship-building with a diverse range of people. Good humor, initiative, and flexibility are among the traits you bring to the table. Your communication across all levels is kind, tailored, and clear, with the ability to manage sensitive situations with care and maturity and enjoy supporting your colleagues.
Work Habits and Approach: You have excellent judgment, a strong work ethic, resourcefulness, and problem-solving skills. You are curious, a life-long learner, and you value a diversity of thought, background, and perspective.
Systems and Technology Proficiency: You are tech savvy and quickly learn new tools and platforms. You delight in new ways to work more efficiently, and stay up to date on technology tools and trends that optimize workflow and task management.
What Else You Should Know
Start Date: As soon as possible.
Deadline: Applications will be processed on a rolling basis until the position is filled. Early submission of your application is recommended. First round interviews will take place in late September.
Application Process: If your application is moved forward, the application process may include up to three interview rounds with Chicken & Egg Pictures team members. Finalists will be sent a prompt and asked to submit a pre-employment exercise, for which they will receive an honorarium.
Location and Hybrid Work Policy: This position is based in NYC. Staff are working a hybrid schedule with a standard schedule of at least two days a week in our Brooklyn office.
Compensation: Chicken & Egg Pictures offers a salary informed by the organization's Total Rewards Philosophy and Practices, which is grounded in market data. The annual compensation is $50,000 for a 40-hour week. This is a non-exempt position that is eligible for overtime.
Benefits: 100% premium coverage of health, dental, and vision insurance, plus life and short and long-term disability insurances. Flexible spending accounts for medical, dependent care, transit, and parking expenses. A 403(b) plan with a matching employer contribution. Annually 15 vacation days (20 at the two-year mark), 10 safe and sick leave days, and 4 personal days. The office is closed for 10 holidays, in addition to December 24 – 31, and offers a Summer Fridays schedule. Professional development opportunities and home office stipends offered.
Equal Employment Opportunity: Chicken & Egg Pictures is an at-will and equal opportunity employer. As such, we strongly encourage and seek applications from all backgrounds, including but not limited to women and non-binary individuals, people of color, bilingual and multicultural individuals, people with working class backgrounds, people with disabilities, as well as members of the LGBTQIA+ community.
We take great pride in providing equal employment opportunities to all employees and applicants for employment and prohibit discrimination and harassment of any type without regard to race, color, religion, age, sex, pregnancy, national origin, ancestry, ethnicity, disability, genetics, protected veteran or military status, sexual orientation, gender identity or expression, political affiliation, marital or familial status, arrest or conviction record, status as a victim of domestic violence, or any other characteristic protected by federal, state or local laws.
E-Verify: We participate in the E-Verify Program.
How to Apply
Complete the form on our career page to submit your cover letter and résumé.
https://chickeneggpictures.applytojob.com/apply
In your cover letter, we invite you to respond to the following prompts:
Why is being Chicken & Egg Pictures' Operations Assistant the next best step for you professionally? What motivates you to want to join Chicken & Egg Pictures?
Beyond gender parity, Chicken & Egg Pictures strives to create an inclusive documentary film industry by working with filmmakers from all backgrounds. Tell us about how your background and experiences could help you work towards this mission in your role as the Operations Assistant.
Applicants with Disabilities: Reasonable accommodation will be made so that qualified applicants with disabilities may participate in the application process. Please reach out to access@chickeneggpics.org with any requests.
Please, no phone calls.
Hiring companies: We will not respond to emails about this position.