EDITOR'S NOTE:
The Alliance Youth Media Network supports our Members + Fellows in examining and expanding their practice working with youth + working in media. We do this through creating small "experiments" that provide opportunities to try new ideas in a "low-risk" manner, and then providing space to reflect on the impact + outcomes of those "experiments".
Aden Suchak is both a Fellow + a Member. Aden advocates for finding new ways to use Instagram to build healthy communities and center the artist in their own narratives. In August, we created an "Instagram Takeover Experiment" to test the use of @ mentions, hashtags, and cross-promotion through Posts as a means to build a broader, intersecting audience for The Alliance and YouthFX (the organization at which Aden works).
We're still analyzing the results of our small experiment. We will be applying what we learn to an upcoming Youth Media Network Virtual Summit, coming to Instagram and other digital spaces October 28 to November 15, 2019. Join us on Wednesday, October 9 for a Strategy Session on activating Instagram as part of our Virtual Network. Register here.
Follow The Alliance at @alliance_arts. Follow Aden Suchak at @adenrav. Follow YouthFX at @youthfxfilm.
And now…Aden Suchak on Instagram.
***
Put some respect on Instagram's name. That isn't to say put some respect on the corporate engine it is a part of, but to realize its importance in counter-culture and visual media.
I use Instagram constantly. My phone tells me that the majority of the time I'm on it I am using Instagram. And that makes sense.
Instagram is my creative stimulant of choice, as it is for many of my peers. Sometimes I use Instagram as a bridge between the times I am and am not creative. As an artist constantly look for inspiration for a scene or a film or an image, Instagram is pivotal to my creative flow. When I forefront justice and awareness, Instagram is my megaphone, a digital space where I can synthesize information and potentially educate or teach my online community, and more. Instagram is an important part of the artistic and political ecosystem I exist within.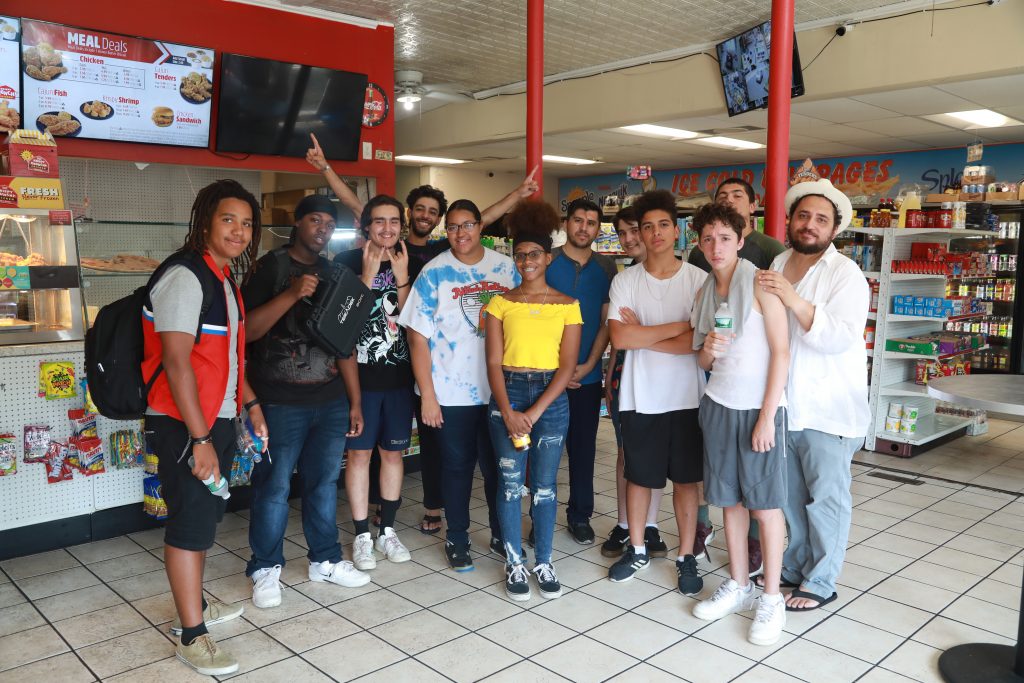 Since 2009, Youth FX (@youthfxfilm)  in Albany, NY, has empowered young people through digital film & media arts. They're also one of our members. On Thursday, August 15, 2019, Youth FX took over @Allaince_Arts Instagram to share behind-the-scenes photos of youth behind and in front of the camera. In this photo: The cast and crew of "Exile", a short film produced this summer as part of Youth FX Summer Programs. 
Instagram not only gives me creative fuel, it allows me to connect to my extended community of filmmakers constantly and easily. This aspect of Instagram is maybe the most important to someone like me who lives outside of a major metropolis or large artistic hub.
When I forefront justice and awareness, Instagram is my megaphone, a digital space where I can synthesize information and potentially educate or teach my online community, and more.
Many people in my extended artist community are inaccessible to me without Instagram. With it, I am able to connect with them on the same level. Here's an example:
I recently saw the groundbreaking film America at this year's Blackstar Film Festival in Philadelphia. The film's director, Garrett Bradley, is at the forefront of an experimental filmmaking wave that has always been relevant and is starting to become rightfully recognized more and more. Her work is multi-layered, transcendental, incredibly complex and requires the viewer to think critically and intentionally about it afterward.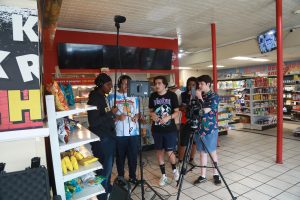 I recently taught one of her short films, The Earth is Humming to a group of young filmmakers during a summer camp I was co-facilitating. The camp was focused on creating a film about the environmental implications of our treatment of our natural waterways. Bradley's film helped our students conceptualize a way in which a story about environmental health and disaster can be visually told (Bradley's film explores earthquake emergency procedures in Japan). I wanted to show my appreciation for her work after we showed it, so I posted on my Instagram story and tagged her. I was super excited when she responded and reposted my story.
Although this might seem like something small, to a filmmaker who considers himself up and coming this moment was important. This small interaction with a member of my extended film community (note: a close friend of mine worked with Bradley for a week during a film intensive earlier this year) is a building block in my growth. I am learning, thinking and processing more deeply. These are the things I crave as a filmmaker. These are the things that fuel me.
Before concluding I want to acknowledge that this piece is one-sided. I am intentionally not addressing the negative effects that a space like Instagram can have on someone. As someone who has eliminated all social media ASIDE from Instagram from my digital diet in order to improve my own mental health, I am more than familiar with the pitfalls and potential harmful aspects of these online communities. That piece, however, is for a different time.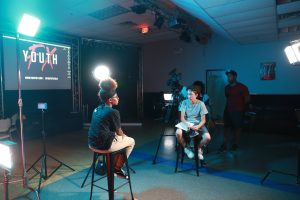 As artists and activists we are in constant flux. We move from project to project or job to job sometimes with only broad or ambiguous goals driving us forward. This can be disorienting, confusing and sometimes even harmful to us mentally, emotionally, and physically. For me Instagram offers the ability to hold space with other like-minded folx that is in some ways ours. This gives me clarity, sanity, and inspiration.