A Year of Affinity
In this first issue of the 2023 Alliance for Media Arts + Culture ebulletin, I'm excited to share our 2022 Impact Report. Even though a document like this can be a tired cliché of the nonprofit industrial complex, creating one can also be a revelatory process that helps a group name its value and honor the work. When the Board, staff and producers at the Alliance intentionally reflected on what we did in 2022, a number of stories emerged about interdependence and the power of partnership.
The impact you will read about in the Report lives in the world through the Alliance members and partners who joined us in 2022 to center the agency of visionary media artists and arts organizations in social movements and community revitalization; to facilitate access to creative power through intergenerational learning, innovation and technology; to re-imagine a workforce ecosystem where anyone who wants to build a sustainable creative career can do so; to ensure cultural media archives are preserved and open for the next generations; to uplift ethical and non-extractive media production and distribution; and to demand accountability from those who would prefer to check DEIA boxes instead of investing in BIPOC and LGBTQ+ creators whose work and identity is all too often appropriated and exploited.
We celebrate a close affinity this year with so many organizations in our network who are co-creating this impact with us and actualizing new models for the field and our collective future. Our Arts2Work program brought us together with Watts Labor Community Action Committee, The Warhol Museum Pop District in Pittsburgh, The Hip-Hop Education Center, Community Cultural Collective in Colorado Springs, Youth FX, RE:IMAGINE in Atlanta, Wide Angle Youth Media in Baltimore, and so many others. In our Innovation Studio, we launched the Alliance XR Gallery in Oculus with artists Lola Flash, Catherine Blackburn, Karo Duro, Jessi Ujazi, Valentina Vargas, Siraj Jhaveri, and a team of curators from US, Canada, and Colombia. The Futures We Dream exhibition at the Smithsonian ended in the summer of 2022, and the model of co-creation we nurtured with professional filmmakers, community organizations and young emerging artists lives on. Everyone collaborated, and everyone got paid.
Deep thanks to all who championed this work, funded this work, and supported the vision for change. We moved forward in 2022, a year of deep affinity, thanks to this extraordinary network of partners, members, funders, staff, producers, mentors and Board members. We continue this work in 2023, and this service to the field, in collective solidarity.
If you are reading this, we hope you'll join us.
~ Wendy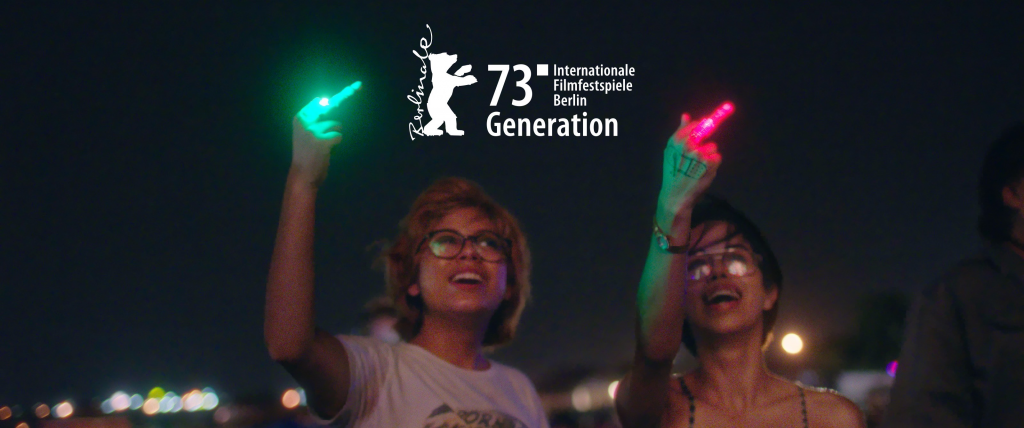 Notes from the Field
Hummingbirds to Premiere this February at the Berlinale
Uniquely collaborative (and Alliance-sponsored!) film Hummingbirds will have their world premiere in February in competition at the Berlinale as part of the youth-focused section Generation. Silvia Castaños and Estefanía "Beba" Contreras direct and star in the film, and it is produced and co-directed by Jillian Schlesinger, Ana Rodriguez-Falco, Diane Ng, and Miguel Drake-McLaughlin.Stuck in the immigration process in a politically divided America, best friends Silvia and Beba wander the empty streets in their Texas border town in search of inspiration, adventure, and a sense of belonging. When forces threaten their shared dreams, they take a stand and hold onto what they can—the moment and each other. Members of the film's creative team, Sophia Hernandez, Leslie Benavides and Ana Rodriguez-Falco were part of the first Arts2Work Editing Lab, and received funding, technical training and mentorship from award-winning editors and producers. We are thrilled for them.

Applications Open For Film Frontera's Screenwriting and Film Grants
Film Frontera is providing film grants of $2,500 and screenwriting grants of $500 for female and non-binary filmmakers from El Paso and Las Cruces. Grants will be used to assist recipients in the production of a short film which will screen as part of their Annual Showcase with the aim of "reclaiming the border narrative and encouraging local filmmakers to tell their own personal, honest and compelling stories."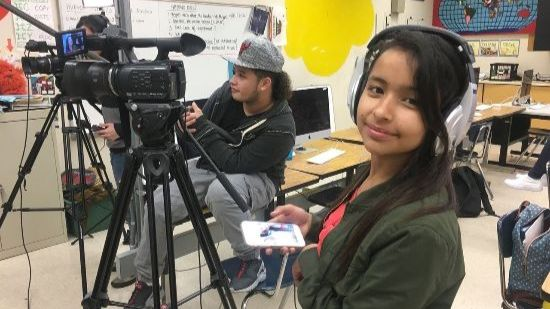 Grants and Calls
CDP NextGen: Youth Media Grant Opportunity California Humanities is seeking documentary filmmakers and podcasters ages 18 and under for their CDP NextGen grants. They are offering up to $15,000 to go towards training for emerging, young media makers, particularly those located in California.
Deadline: March 1st
Maine Humanities Council Major Grants
The MHC Grants Program, funded by the State of Maine, is offering between $1,000 and $7,500 to assist local, humanities centered, Nonprofit Organizations. They are looking to fund organizations that are facilitating meaningful community dialogue with diverse audiences. Deadline: January 31st
Shifting Voices Fund
The shifting voices fund is looking for BIPOC media creators producing work that focuses on their specific perspectives. They are offering between $5,000 and $50,000 in funding as well as pitch development mentorship and networking support.
Deadline: January 31st
National Endowment for the Arts Grants for Media Arts Projects
The NEA is offering arts organizations and designated local arts agencies a wide range of funding. Between $10,000 and $100,000 is available to organization and between $30,000 and $150,000 is available to agencies for subgranting programs. Specific requirements for Media Arts proposals are outlined on the NEA's dedicated Media Arts page.
Deadline: February 9th
Workshops, Festivals, Convenings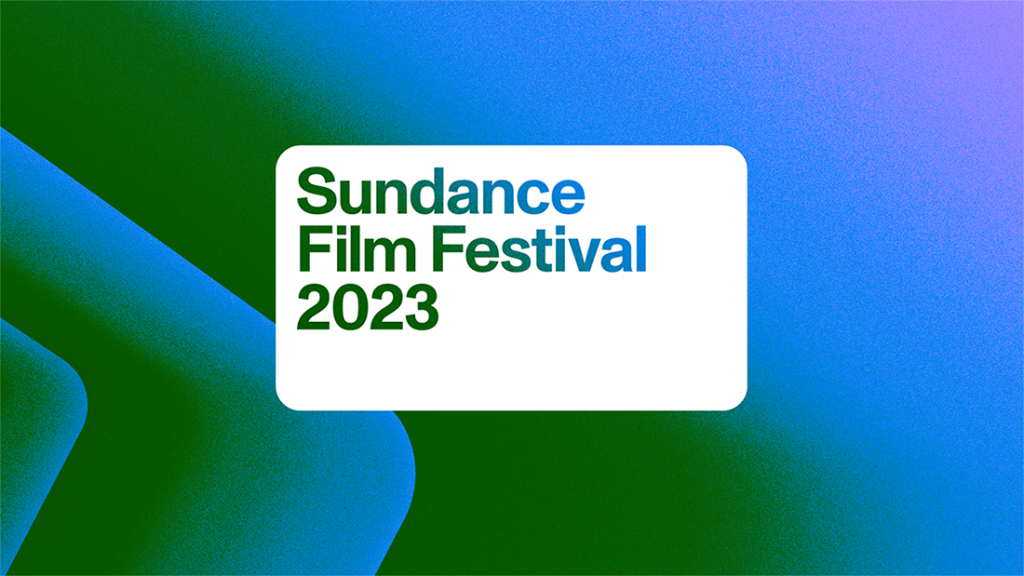 Sundance Film Festival 2023, January 19th-29th, Park City, UT

Slamdance Film Festival, January 20th–29th, Park City UT

Cinema on the Bayou Film Festival, January 25th-February 1st, Lafyette, LA

Big Sky Documentary Film Festival February 17th– 26th, Missoula, MT

Santa Barbara International Film Festival February 8th-18th, Santa Barbara, CA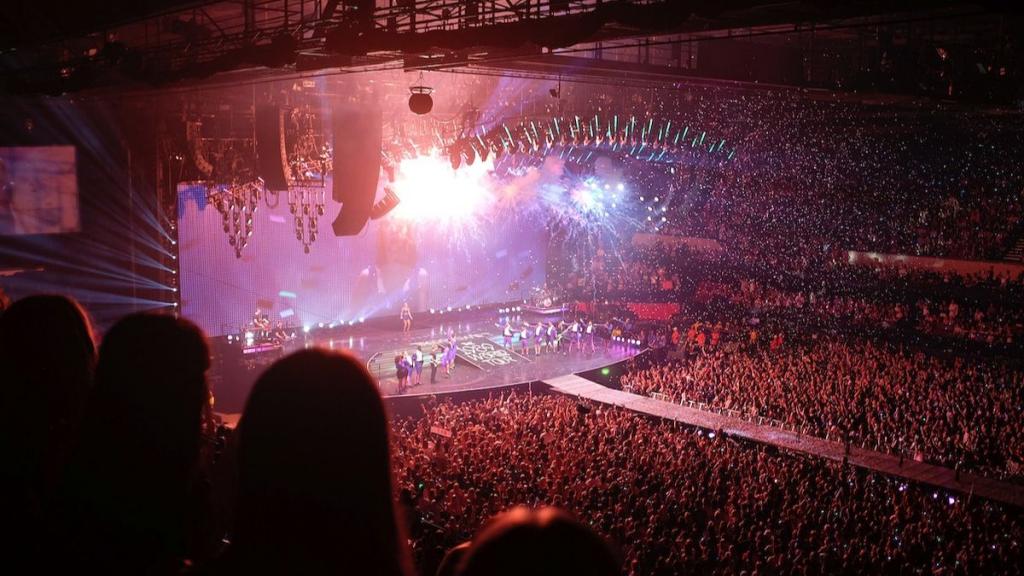 Media Policy Watch
On Tuesday, the Senate Judiciary Committee held a three hour meeting to assess whether the ticket selling platform Ticketmaster as well as live music venue operation Live Nation are in violation of antitrust laws following November's controversial sale of Taylor Swift tickets which left many of Swift's fans in lengthy queues and unable to purchase tickets. A long history of criticism has followed Ticketmaster for their alleged monopoly on live performance tickets as well as their use of hidden service fees, with the rock group Pearl Jam holding a longstanding grudge dating back to the 90's when they filed an antitrust investigation against the company, prompting a Federal Investigation as reported by the Rolling Stone in 1995. Senator Amy Klobuchar told reporters that she observed bipartisan support of limiting Ticketmaster's reach and that she thinks "[we] are going to see some changes immediately — small changes, but some changes" as noted by Deadline.

In other antitrust news, two weeks ago, an antitrust lawsuit was filed against Amazon alleging that they had intentionally raised the prices of e-books with collaboration from major publishers. The lawsuit states that Amazon worked with the five largest publishing houses, including HarperCollins (who have been on strike for 56 days with no negotiation) and Penguin Random House. This comes after the resignation of former CEO of Penguin Random House, Markus Dohle, last month following their failed attempt to merge with Simon & Schuster. The move was shut down by the Department of Justice on antitrust grounds.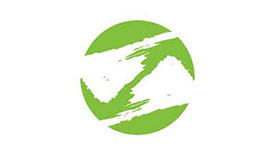 Job Bank

Manager, Film Soundstage, Emerson College, Boston, MA

HR & Office Manager, San Francisco, CA

Associate Director of Human Resources, Jacob's Pillow, Becket, MA

Graphic & Web Designer, DCTV, New York, NY

more jobs on the Job Bank