"My passion is bringing storylines around and constructing a full body of work rather than just a 16-bar verse."

Kendrick Lamar
Whatever we call this final 2023 eBulletin – the holiday issue, the end-of-year, celebration, gratitude-filled, wrap issue – I'm taking a minute to reflect on the power of the work we were able to do this year and all that we are holding and tending to for the future.
Our Impact Report for 2022 will be in your inboxes soon, and it will be full of the power of story, of people making art and world-building together, training for jobs in community, getting paid to learn and start-up, teach, and mentor. We support anyone who dreams of a creative career being able to have one, and I'm especially grateful to those producers, artists, writers, directors, journalists, technologists – who have found their voices and success — and are giving that back. I'm grateful to our friends, funders and collaborators in Watts who are supporting the first Arts2Work Creative Studio, and to all the curators, technologists and artists who brought the transcendent ANCESTRAL FUTURISM: Unapologetically Melanated exhibit to life in the Alliance XR Gallery. I am grateful to all the arts leaders who opened their hearts and shared their ideas and practice in our Roundtables this year, and to the emerging filmmakers who worked with us to beyond a single project to help co-create a more just, equitable, inclusive media industry that will amplify opportunity for the next generation of artists and storytellers. I'm grateful for everyone who believed in this Alliance enough to join, to fund, to produce programs with us, to lead research, to care for the data, to tell our stories, to nurture and uplift our people, and to envision with us what could be, and must be.
In the new year, watch out. Watch out for the 50th Anniversary of HipHop and our work with Hip Hop Education Center – media workshops and a new national Digital Archivist pathway for Arts2Work. Watch out for research and design in media arts and public health, watch out for national policy work in DC supporting creative workers and small business, watch out for a youth-led community media celebration this summer Philadelphia, and a new collaborative justice initiative we call Unlocking Creativity.
This month, I wish everyone some time to pause + reflect.
Join the Alliance, it's easy
As always, please be in touch.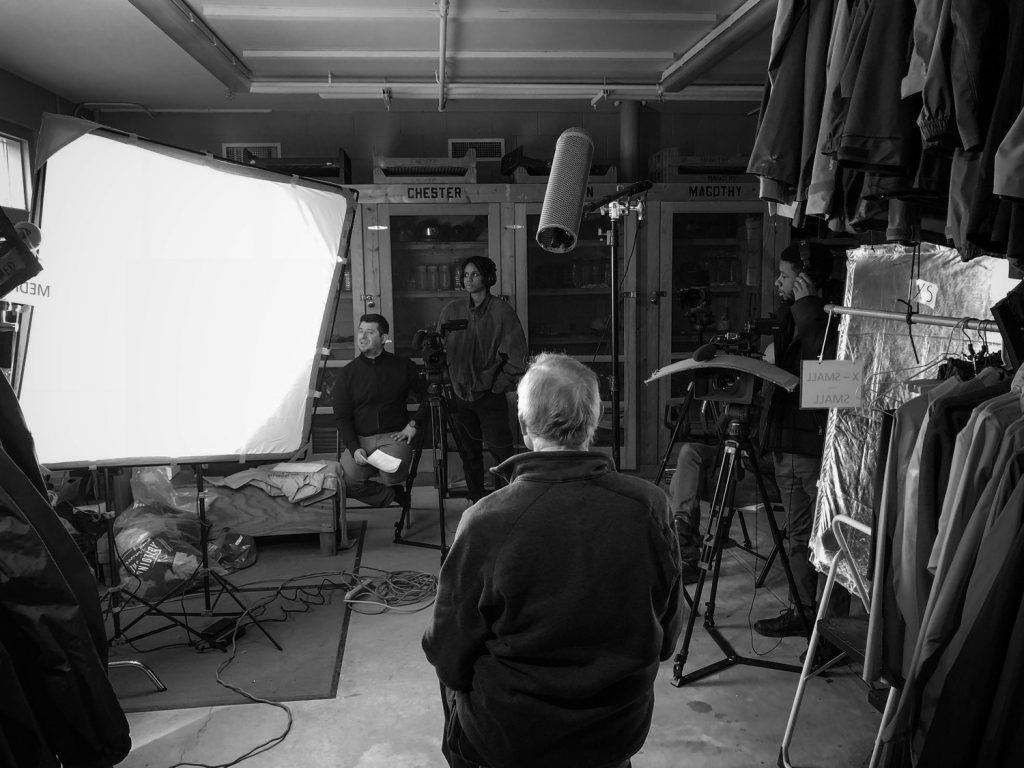 Notes from the Field
Wide Angle Youth Media Hiring Youth Apprentices and Interns
Four separate positions are open through Baltimore's Wide Angle Youth Media, three of which are for young artists. Wide Angle is seeking interns for Design and Production as well as participants for their Arts2Work Multimedia Apprenticeship Program and a consultant to aid them in producing a Strategic Plan. The Apprenticeship program offers "2000 hours [of] on-the-job training working on video media, from start to finish, for real-world clients."

Deadline Approaching for Docs in Progress Community Stories Film Festival
Next Monday, December 19th, is the final deadline for Docs in Progress' Community Stories Film Festival. Documentaries highlighting the people, places, and events of Maryland, Washington, DC, and Northern Virginia will be shown in the festival. Short and feature documentaries are welcome with lengths of up to 90 minutes allowed.
Grants and Calls
Knight-Wallace Fellowships
The Knight-Wallace Media Fellowships provide seasoned journalists a year of study, collaborative learning, and access to the University of Michigan's resources in order to pursue their own projects. A fellowship provides a $75,000 stipend over 8 months as well as the ability to audit courses.
Deadline: December 15

ITVS Open Call
Independent producers working on a standalone broadcast length documentary have the opportunity to receive up to $350,000 and professional development through the ITVS Open Call. The co-production agreement is available to filmmakers at any stage in their career granting they are not students, and not currently employed full-time.
Deadline: December 16th

Vision Makers Public Media Fund
VMM is looking for public media film and television projects representing the cultures, experiences, and perspectives of Native Americans and Alaska Natives and are intended and suitable for public media television broadcasting, including Corporation for Public Broadcasting (CPB) digital and streaming platforms. Funding is available at all stages, Research and development, Production, and Post-production with up $100,000 available to those in Post-Production.
Deadline: December 31

CAAM Fellowship Program
Asian American documentary filmmakers are invited to apply CAAM Fellowship program. Fellows will be paired with a professional mentor for 12 months to aid them in producing a project or furthering their career in documentary filmmaking.
Deadline: January 11th

Workshops, Festivals, Convenings

Moondance International Film Festival, January 1st, Boulder, CO

Indie Short Fest , January 21st, Los Angeles, CA

Slamdance Film Festival, January 20th-29th, Park City, UT

Sundance Film Festival, January 19th-29th, Park City, UT
Media Policy Watch
A wide range of controversy has followed last month's purchase of Twitter by Tesla founder Elon Musk. From his immediate mass firing of employees, to the reinstatement of previously banned accounts, and the release of the "Twitter Papers." Most noteworthy of the un-banned accounts was former president Donald Trump who was previously banned following accusations that he had incited the January 6th riots. Most recent in Musk's contentious actions were statements made during an appearance at a Dave Chappelle comedy show where he responded to being booed by proclaiming "The woke mind virus is either defeated or nothing else matters." Musk's actions and their effect on the climate of Twitter leave the future of the ubiquitous social media platform and its usefulness for legitimate journalists and marginalized voices hanging in the balance.

Last week Sight and Sound Magazine conducted its decennial 100 Greatest Films of All Time survey, with Chantal Akerman's devastating, stark portrait of the minute details of a Belgian housewife's life titled Jeanne Dielman, 23 Quai du Commerce, 1080 Bruxelles being awarded Best Film. The poll, which is conducted by a group of critics and film professionals, has never awarded a female filmmaker a spot in the top 10 before this year. This decade saw wins for two female filmmakers with Claire Denis' meditation on masculinity and the French Foreign Legion's operations in Djibouti long after its independence, Beau Travail, winning number seven. A diverse range of films make up the top hundred, with films from Agnes Varda, Barbara Loden, and Julie Dash, as well as last decade's monumental Barry Jenkins film Moonlight.
Job Bank

Manager, Film Soundstage, Emerson College, Boston, MA

HR & Office Manager, San Francisco, CA

Associate Director of Human Resources, Jacob's Pillow, Becket, MA

Graphic & Web Designer, DCTV, New York, NY

more jobs on the Job Bank