From the Executive Director
"Ours is not the task of fixing the entire world all at once,
but of stretching out to mend the part of the world that is within our reach."

Thanks to Clarissa Pinkola Estes for reminding me of this today, and many days, when I am pushed to wonder what it is that our organization is really for, what we are called to do, and how best we can serve our communities.
Our impact in 2019 was possible because of the power of the collective voice and works of our member organizations, artists, and partners, as well as your investment in us, and your belief in us. We share a persistent vision to strengthen creative communities and help deepen their impact, ignite youth creativity, support creative leaders, provide pathways to sustainable creative employment and entrepreneurship, increase access to emerging technologies, and facilitate transformative opportunities for connection and collaboration for our broad and diverse network.
With your support, in 2019, we did some work to mend the part of the world within our reach:
ARTS2WORK: We continued to build infrastructure for Arts2Work, securing state approvals and partnerships in Louisiana, Pennsylvania, California, Washington, DC, Oregon, Texas Maryland, Wisconsin, Washington, New Jersey, Georgia, and New York, with others on the way. The first Arts2Work Apprentice was hired by Wide Angle Media in Baltimore, Maryland. We formed and strengthened important partnerships with national and global organizations to build Apprenticeship in the media arts and creative tech sector and have been bringing Arts2Work organizations into new funding and program development partnerships. Change is coming.
BUILDING AND CONNECTING THE FIELD: We held regional convenings of member organizations and partners in New York, Los Angeles, Austin, Seattle, Atlanta and Detroit, gathering creative arts organizations, museums, libraries and university programs to share best and emerging practices in artist development, vocational creative training, new media and inter-generational learning. We are building a research and evaluation partnership with the NYU Center for Critical Race and Digital Studies to support this work.
ALLIANCE YOUTH MEDIA NETWORK: Our National Youth Media Network began a Youth Media Fellows program this year. The four fellows collaborated with us for a full year (stipends included) on program design, delivery, media production, thought leadership, editorial, and strategic planning. They come from partner organizations in Richmond, CA, Albany, NY, Spokane, WA and Portland, OR and are all 18 – 24 years old, creating a model of inter-generational leadership. They led video roundtables and Instagram interviews, participated in conferences like the National Association of Media Literacy Educators, Americans for the Arts and Free Minds, Free People. Mentored by program lead Jason Wyman, they curated screenings, wrote articles, video playlists and media curriculum for the Alliance Storytelling Matters blog and News and Opinion columns. This program will be expanded in 2020.
VIRTUAL SUMMIT: Together with over 20 of our member organizations, we co-created the Alliance Virtual Youth Media Summit, an online conference with over 15 diverse programs including video roundtables, Instagram Live interviews and interactive OVEE screenings. The Summit included field-wide conversations on Peer Mentorship, Listening as a Creative Practice, Supporting a Media Arts Workforce Pipeline, Community Media Centers as Local Culture Keepers, Teen Librarians and Youth Advocacy, and more.
NATIVE PROGRAM: We built new bonds with Native American tribes in our new hometown of Spokane Washington. We hired two young emerging creative producers to work on local programming, including the Alliance-sponsored documentary series Monday Movies: True Stories, Bold Visions. As part of the series, we produced a summer festival event around the film RUMBLE: Indians Who Rocked The World. Native American Music Award winning-producer James Pakootas galvanized members of three local tribes – Spokane, Kalispel and Colville – and we created a film/performance event that included blessings from native elders, drumming, dancing, and live local bands following the screening. James is also mentoring young audio producers here in Spokane, readying them for participation in Arts2Work. We will use this work as pilot for a series of regional events with organizational partners and are raising funds to build state-of-the-art Creative Studios on native land in collaboration with tribal partners across the country over the next three years.
ALLIANCE OPEN ARCHIVE INITIATIVE: We began the research phase of the Alliance Open Archive Initiative, partnering with Grammy Award-winning digital archive consultant Jocelyn Arem to address the deterioration of public and independent moving image archives, orphaned content, and lack of access to media collections that could provide valuable historical and cultural perspective to creators working today.  We are identifying and engaging an international (and intergenerational) group of digital archivists, creative technologists, filmmakers and humanities scholars to examine how we might build a system where communities and rights holders can make their stories accessible, usable, continuous and transformative in perpetuity.
NATIONAL DAY OF STORYTELLING + CONFERENCE: Looking forward to our 40th birthday year in 2020, we engaged Ghost Note Agency in Washington, DC and began creative ideation and production planning for The National Day of Storytelling at the National Center for Civil and Human Rights in Atlanta, GA on 10/10/2020. This will be followed by a Symposium/Conference Day that will bring together the media arts + culture field to share creative breakthroughs, emerging and innovative practices, and new collaborations. The perspective is past/present/future storytelling, and the core values are equity, inclusion and freedom of expression.
.
As always, reach out my way anytime, wendy@thealliance.media.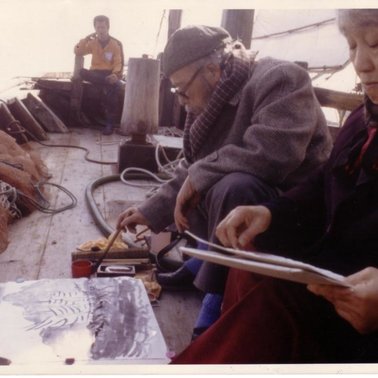 Notes from the Field
UNIONDOCS to screen The Minamata Mura
The US Premier of a 1981 documentary by filmmaker Nopriaki Schumoto is being screened by the Alliance member UNIONDOCS next Friday. This film "detail[s] the tragedy and suffering of the mercury-poisoned Japanese town of Minamata, Tsuchimoto revisits the subject of Minamata through the eyes of the celebrated husband-and-wife painting duo Iri and Toshi Maruki."
re:imagine/ATL hosts Careers in Film Summit
Last month, the Alliance member re:imagine/ATL, in partnership with The Academy of Motion Picture Arts and Sciences and a number of other organizations, presented a Careers in Film Summit. The Summit aimed to present information on "careers in the motion picture industry from working Academy members and film professionals" and featured panels in which academy members and filmmakers will discuss their professions, share advice and address the skills that a career in film requires.
Media Policy Watch
by Priscilla Genet
Last month, Kurdish-Iranian writer, journalist, and filmmaker Behrouz Boochani was released from the The Manus Regional Processing Centre where he has been held since late August 2013. Boochani was placed in detention by the Australian government while fleeing Iran after "he and fellow asylum seekers were intercepted by the Australian Navy en route from Indonesia, and he asked for asylum in Australia", according to PEN Inernational. The MIRCP is part of a collection of offshore immigration facilities operated by Australian government which has faced heavy criticism from international human rights advocates. In an article in The Guardian, shortly after Boochani's release it was stated "Boochani's future remains unclear. He has a one-month visa for New Zealand, and will appear at the Word Christchurch festival this month."
Two weeks ago, PEN America released an extensive report on the decline of local news outlets and its further implications titled Losing the News. According to PEN, "Given the vital role that local news plays as a cornerstone of American democracy, its plight should be the subject of national conversation. Yet most Americans do not yet realize that their local news sources are on the brink of collapse and only a small minority pay for local news." The report features case studies from three journalists around the United States and suggests a variety of solutions including the creation of a "new congressional commission–a Commission on Public Support for Local News."
We want to hear from you. Are you concerned with any national media policy stories that are underreported? Are there any local stories in your area that need highlighting? Please let us know. read more at thealliance.media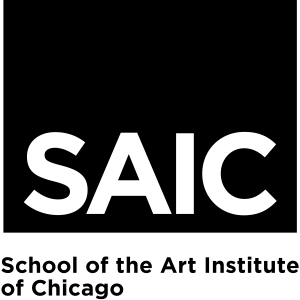 Workshops, Festivals, Convenings
Culver City Film Festival December 6th – 12th Los Angeles, CA
New York Kurdish Film and Cultural Festival III December 6th-8th, New York, NY
Pride Films and Plays Film Festival  December 9 – 11
Chicago, Illinois
Independent Shorts Awards December 14, Los Angeles, CA
New York City Horror Film Festival December 5th – December 8th, New York, NY
Los Angeles International Underground Film Festival December 4 – 5, Los Angeles, CA
NewFilmmakers NY December 18th, New York NY
Palm Springs International Film Festival January 2-13, Palm Springs, CA
Spotlight Documentary Film Awards January 11, Atlanta, GA
Los Angeles CineFest January 12, Los Angeles, CA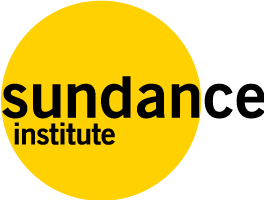 Grants and Calls
2020 Documentary Edit and Story Lab
The Documentary Edit and Story Lab supports filmmakers with nonfiction feature films in post-production. Lab fellows advance their projects through rigorous creative exploration and discussion of story structure and character development with world-class advisors.
Deadline:December 10th
The Film Fund
The Film Fund is offering $10,000 to the participant that submits the best one sentence premise that also conveys why they need funding to achieve their vision.
Deadline: December 16th