scroll down to subscribe to the eBulletin
From the Executive Director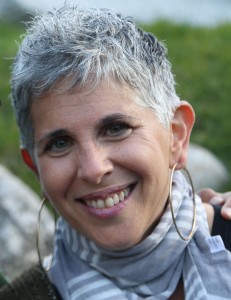 As I write this note, impeachment proceedings in the United States are heating up. The world is heating up. Bombastic, self-serving world leaders gather at the UN for the usual global muscle-flexing that does nothing but reflect their brazen lack of humanity, leaving behind the remains of the worst kind of evil.  As it gets harder and harder to hold space for hope, vision and optimism, that is what we do. We come together, as Marc Bamuthi Joseph reminds us, to advocate for life in our neighborhoods that is safe for artists to act.
This fall, the Alliance for Media Arts + Culture is working in cities and towns across the country, with partners around the world, offering programs where artists, organizations and communities can come together in new ways. We are growing a network that is reimagining the idea of the network itself – as a responsive, inclusive, sustainable, innovating model where the voices of those traditionally "underserved" are at the center of the work, and creativity transcends power.
This fall, we have some new people producing and working with us, some places we'll be, and some programs we're hosting online — and we'd love to connect with you:
Welcome Trish Vasquez

Please join me in welcoming Trish Vasquez to the Alliance Consulting Producer team – we are lucky to have Trish developing strategy and cultivating media industry partners and employers for Arts2Work in Southern California. Trish is a marketing and public relations consultant who manages multi-faceted marketing campaigns and independent film event production. Trish has 23 years of experience working in the entertainment industry including over 57 studio Golden Globe Campaigns, hundreds of independent films, film festivals, design and brand development, and social media campaigns. Her diversified film marketing experience includes If Beale Street Could Talk, Vice, War Dogs, American Sniper, Gravity, The Hustle, Lord of the Rings franchise, Nosotros Los Nobles, Who Shot Rock and Roll, and many other projects. Any Southern California-based companies, nonprofits, creative agencies, independent filmmakers, member organizations — you can reach Trish at trish@thealliance.media with Arts2Work questions.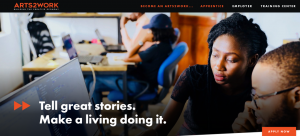 Arts2Work
Speaking of Arts2Work, the new website is live at https://arts2work.media Please check it out and get involved. We are building a national network of creative employers, apprentices, mentors and community-based training centers. So many thanks are due to Adobe, MacArthur Foundation, Wyncote Foundation and the creative team at Treatment. #webuildthis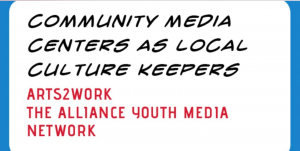 Virtual Youth Media Summit
From October 28 to November 15, 2019, The Alliance Youth Media Network will be hosting a Virtual Summit across Zoom, OVEE, and Instagram that engages youth, adult, and organizational members in a critical inquiry into the role of media in youth-centered social change. We encourage everyone to come check out the Video Roundtables, our OVEE Screening and Instagram takeovers. Topics like Community Media Centers as Local Culture Keepers, Strategies for Collective Engagement, Peer Learning and Financial Anxieties of Youth and Young Adult Journalists are all on the agenda. For more information see the Eventbrite HERE.
SAVE THE DATE 10/10/2020 NATIONAL DAY OF STORYTELLING
Thinking towards the future like we do, we are planning a blowout event on 10/10/2020 in Atlanta at the National Center of Civil and Human Rights —  in honor of 40 years of The Alliance for Media Arts + Culture. The National Day of Storytelling will be a full day of speakers, poetry, performances, immersive exhibitions and screenings that will be followed by a Symposium Day of master class-style and collaborative workshops and conversations (no panels!) encompassing, celebrating and interrogating the past, present and future of the field. We will focus on the role of the artist/journalist/storyteller/filmmaker in culture, the culture of creative organizations, and the power of creativity to shift how we think, feel and act together.  More to come  – just please, SAVE THE DATE and join the tribe for a magical few days.
As always, reach out my way anytime, wendy@thealliance.media.
Notes from the Field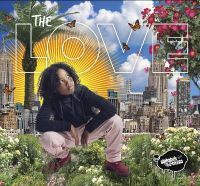 New Album "The Love" Released by The Alphabet Rockers
Last month, Alliance member The Alphabet Rockers released a new album available for download on Bandcamp. The Love "is an intergenerational hip hop album giving voice to what matters: love, belonging, and gender justice for all of us. Listen to what freedom sounds like."
Submissions Open for Visible Poetry Project's 2020 Series
New Alliance member Visible Poetry Project recently announced on their website that they are now accepting submissions for their 2020 series to be released next April. They are currently accepting submissions for poetry as well as filmmaking until October 31, 2019. Visible Poetry Project has been around since 2017 with the goal of "bringing together a collective of filmmakers to create a series of videos that present poems as short films."
Is there something you'd like to publicize via The ALLIANCE's eBulletin?
Fill out our eBulletin submission form.
Media Policy Watch
Earlier this month in Texas, a network of temporary tent facilities located in Laredo and Brownsville were put in place to perform hearings on the status of undocumented migrants attempting to remain in the United States. According to USA Today, "authorities are not allowing the public or the media to view the court proceedings due to security concerns." The  guidelines will effectively cause these tent complexes to function without any direct observation from journalists, which is a major threat to the ability to report on migrant detention facilities.
Two weeks ago, Google announced a shift in its guidelines that will cause its algorithm to highlight "original reporting." According to a blog post by Google's vice president of news, "This means readers interested in the latest news can find the story that started it all and publishers can benefit from having their original reporting more widely seen."
A group of musicians, such as Tom Morello of Rage Against the Machine, have formed a group called Fight for the Future in protest of the use of biometric identification technology by music venue security. They are warning that the use of facial recognition technology is a "uniquely dangerous form of surveillance. It enables ubiquitous monitoring of an entire crowd and could easily be used to target music fans for things like minor drug possession, immigration status, or having a warrant."
We want to hear from you. Are you concerned with any national media policy stories that are underreported? Are there any local stories in your area that need highlighting? Please let us know.
read more at thealliance.media
subscribe to the full eBulletin below