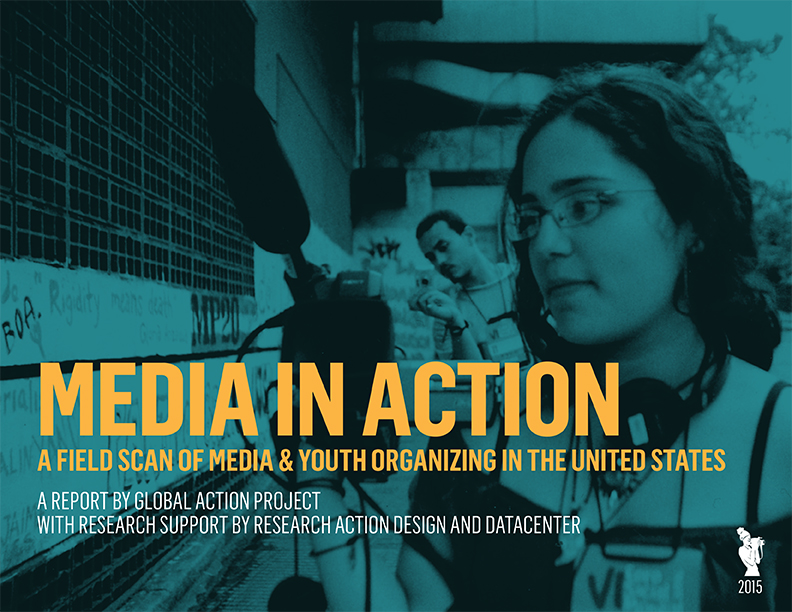 Global Action Project: Media In Action
What's inside:
Global Action Project, Data Center and Research Action Design conducted this national research project in order to understand how youth organizers use media as a tool to advance their activism, and what challenges they face, focusing on the following areas:
What stories do youth want to tell?
How do youth organizing and media strategy fit together?
How do youth organizers gauge impact and reach audiences?
What media tools are youth organizers using and how?
What challenges do youth organizers face using media as part of their organizing strategy?