Video Roundtables
Our work is now defined by connecting the unconnected. Our transformative influence comes from curating the right spaces, the spaces that feed us with meaning.
—Gibran Rivera
A Video Roundtable is a group conversation (like a Google Hangout with better production values!) hosted by NAMAC on the zoom.us platform. You sign up to receive an invitation, and on the day and time of the Roundtable, just log into the URL provided. We prefer everyone join on their video-enabled devices—that way, we see each other's faces and can grow our community and deepen our connections. These conversations are intended to build the network, share breakout ideas, work through collective challenges, and discover opportunities for collaboration.
OCCUPY MUSEUMS Video Roundtable
Art + Debt in America
Join the Conversation: Tuesday, December 6th, 11AM PST/2PM EST
Just send an email to creative@namac.org to request the URL to the Debtfair Video Roundtable, do the free download at zoom.us, click the link at the appointed time.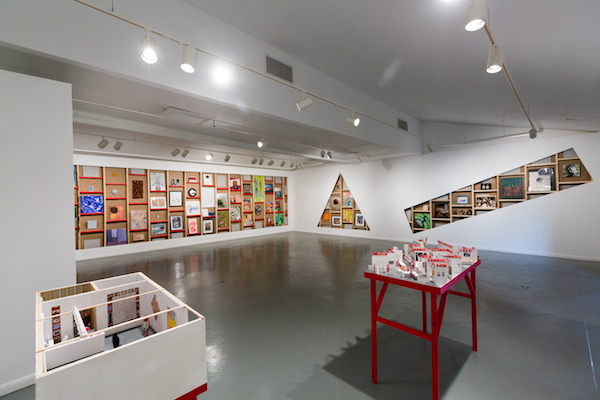 Occupy Museums and The ALLIANCE for Media Arts and Culture invite artists and culture workers to join a video roundtable on Tuesday, December 6th, 11AM PST/2PM EST, to meet some of the people behind the Debtfair open call, ask questions, and brainstorm creative solutions to the debt crisis. Debtfair will be included in the 2017 Whitney Biennial in New York. Artists across the US and its territories may join Debtfair by applying here before 11:59pm EST on December 9, 2016. All artists who apply will be featured on a revamped debtfair.org, and their work will be shown digitally in the biennial; 30 artists who are indebted to the same institutions will exhibit their physical work in the biennial.
Debt is the key to seeing art in America today. Artists and culture workers face evermore extractive economic burdens parallel to the booming wealth of a financialized art market. Debtfair is a means of exposing the hidden layer of debt within the art market and its institutions. Debt often elicits feelings of shame and alienation. It is a hidden tool of economic, social, and racial division. Debtfair is an opportunity to stand together in solidarity and locate possibilities to leverage our collective power as debtors.
There was a time when the artist was a sage, that is a cultivated man who was also a thaumaturge, a magus, a therapeutist, and even a gymnasiarch—that combination of which in carnival language is called a "one-man band" or "Protean man". The artist united in his person all the faculties and all the sciences. Then came the age of specialization, which was also the age of decadence. One cannot deny it: a society which turns science into an infinite number of sciences is a society which is degrading. — Antonin Artaud, from "What I Came to Mexico to Do," 1936
NAMAC member organizations and individuals are invited to host their own Video Roundtables—send an email to creative@namac.org and let us know what you'd like to do!
2017 Roundtables Schedule Coming Soon:
Indigenous Narratives and the Future of Storytelling

Women's Voices and the Future of Storytelling

New Models of Philanthropy in Media Arts