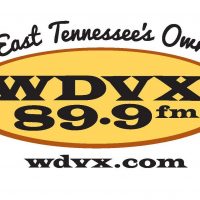 Website WDVX
Community Radio Station
Community Radio Station WDVX in Knoxville, TN, is seeking a highly motivated Operations/Development Director that works with the General Manager on defining and managing WDVX operations.  This position includes developing and overseeing a system of daily fundraising that includes major fund drives.
This is a strong opportunity to build on the future of a very established regional community radio station with a strong worldwide brand through the popular webcast.
This is a high profile position with the director attending community and business events and working with General Manager, staff and volunteers on a daily basis to construct and implement station operating strategy.
Job Responsibilities:
OPERATIONS –  This includes all compliance with the FCC, State and local governments, all things compliant to rules and regs of Visit Knoxville and rental agreement, work with engineering on EAS compliance
DEVELOPMENT –  Oversee and provide guidance in all fundraising campaigns, daily fundraising strategy, social media and newsletter development and merchandise. Work in concert with General Manager and Business Manager to develop underwriting strategy and to recruit business support. Administer and maintain all grant applications and resources including the Corporation for Public Broadcasting, The Tennessee Arts Commission and more. Research and recruit new grant opportunities for WDVX related activities and operations
COMMUNITY RELATIONS – Actively represent WDVX in the greater East Tennessee Community and beyond, regularly meeting with alliances and new prospects to insure and improve relationships and discover new funding opportunities for WDVX
Qualifications:
Thorough knowledge of the FCC Non Commercial Operations Manual that includes FCC rules and regs for not for profits. Familiarity with radio station operations and systems that provide a team atmosphere and good chemistry with staff and volunteers. Other desired skills and characteristics include: Social Media, leadership and relationship-building, oral and written communication
A minimum of five years experience in Radio Station Development and Management is required. Bachelor's Degree in broadcasting, marketing or business preferred
Compensation: $50,000 annual salary plus benefits.
Send resume and letter to General Manager Tony Lawson at tlawson@wdvx.com
WDVX is an Equal Opportunity Employer