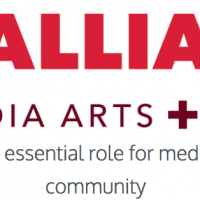 Website alliance_arts The Alliance for Media Arts and Culture
The Alliance for Media Arts + Culture seeks a Consulting Producer for Membership + Communications starting immediately.
You would be the first point of contact for all issues relating to The Alliance website, including troubleshooting, site maintenance, customer support, development/design of new pages/features, and content management/production, in collaboration with the Executive Director.
You would manage The Alliance's member database and membership system: processing new membership orders, communicating directly with new/renewing members, and maintaining up-to-date member information on The Alliance website. Salesforce experience is a plus; we will be transitioning to Salesforce in 2018.
You would produce The Alliance monthly e-Bulletin in collaboration with the Executive Director, and occasional membership announcements.
You would also manage manage a number of The Alliance third-party online accounts, including Vimeo and Medium.
Finally, you'd have  the opportunity for other projects outside the scope of the above work. Examples: assistance with biennial international conference, graphic design for logos and promotional materials, taking minutes at quarterly board meetings.
Specific responsibilities:
Membership
-Process incoming new/renewed memberships
-Maintain membership database
-Respond to member questions via email
-Showcase new members on www.thealliance.media (Member Mosaic, Screening Room)
-Send monthly membership renewal email newsletter reminders to soon-to-be-lapsed members
Communications
-Manage and update The ALLIANCE's Job Bank
-Manage and update The ALLIANCE's Resources section
-Post articles and blog posts on Storytelling Matters (The ALLIANCE's blog) and Medium
-Update sections and pages on thealliance.media as requested
-Implement new web and social media features and functionality as requested
-Produce monthly eBulletins (email newsletters)Write "Notes from the Field" section highlighting member news/notes
-Write "Grants and Calls" section highlighting relevant upcoming grant opportunities and calls for applications/submissions
-Write "Convenings and Festivals" section highlighting relevant upcoming conferences and festivals and workshops
-Write "Media Policy Watch" section highlighting recent developments in legal policy around arts, media, internet, technology, privacy, copyright, etc.
-Produce additional sections reusing existing content from thealliance.media and as provided by Executive Director
-Manage and update eBulletin design in accordance with ALLIANCE branding
-Post excerpts from eBulletin on thealliance.media and Medium
-Maintain eBulletin Archive
Qualifications
Required
Basic knowledge of HTML
Familiarity with WordPress
Knowledge of Adobe Photoshop or equivalent
Word processing, spreadsheets (Microsoft Office, Google Docs, etc.)
Strong writing and communication skills
Ability to self-manage, self-organize, and work independently
Background in film/video, media, technology, art, and/or related field
Familiarity with Social Media tools
Stable access to a computer and the internet
Comfort working with diverse (race, class, gender) populations
Helpful to know, but not necessary
Adobe Creative Suite (InDesign/Illustrator, in addition to Photoshop) or equivalent
Some programming skills (CSS, JavaScript, PHP), Salesforce
Video editing
The Alliance for Media Arts + Culture is an equal opportunity and equal access organization and we work consciously to build a diverse network of consulting creative producers. People of any color, religion, sex, age, sexual orientation, gender identity, national origin, veteran, or disability status are encouraged to apply.