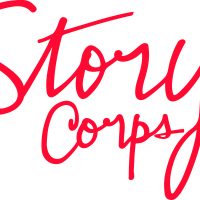 Website StoryCorps StoryCorps
Listening is an act of Love.
ABOUT STORYCORPS
Founded in 2003 by MacArthur Fellow Dave Isay, StoryCorps has given more than 400,000 people the chance to record interviews about their lives, pass wisdom from one generation to the next, and leave a legacy for the future. StoryCorps shares edited excerpts of these interviews through popular weekly NPR broadcasts, animated shorts, digital platforms, and bestselling books. We do this to remind one another of our shared humanity, to strengthen and build the connections between people, to teach the value of listening, and to weave into the fabric of our culture the understanding that everyone's story matters.
StoryCorps records, shares, and preserves stories from a diverse range of American voices — from our Griot Initiative to preserve stories of African Americans, to our Historias Initiative to collect the experiences of Latinos. We also seek to recruit and develop a staff whose diversity matches the diversity of the communities we serve, and we strongly encourage applications from people of color and the LGBTQ community.
POSITION OVERVIEW
The Technical Director ensures the technical quality of all audio content StoryCorps publishes across media, including our signature weekly broadcast on NPR's Morning Edition, and podcast. The TD is responsible for the final mixing of all audio; collaborating with producers to create high quality content – including recommending music selections, creates promotional content for internal or external use; and overseeing and maintaining the Production Department's music library, as well as its working archive of broadcasts, podcasts, promos, and other audio pieces.
ESSENTIAL DUTIES AND RESPONSIBILITIES
Mix final broadcast pieces and podcast episodes
Create promotional content for external or internal use by the organization
Deliver all final audio in a timely manner to partners and clients, as dictated by department schedule
Manage music acquisition and music library, researching and recommending music selections as needed (in collaboration with Producers)
Manage the production archive
Train StoryCorps staff and interns on editing and mixing best practices
Assist with first cuts from the archive, as needed
Serve as an active, engaged member of the StoryCorps Production department, including participation in regular departmental meetings and interdepartmental project teams
Perform other duties to support Production department/function, as assigned
KNOWLEDGE, SKILLS AND QUALIFICATIONS
Required:
Bachelor's degree or equivalent relevant work experience
7 years of work experience mixing audio for broadcast and the web
Expert proficiency in ProTools
Knowledge of industry-standard loudness targets for broadcast content, using 3rd party plug-ins for EQ, compression, noise reduction, and mastering
Demonstrated expertise in non-linear, narrative, digital editing, including pacing and scoring dialog with music
Excellent interpersonal, written, and verbal communication skills
Demonstrated experience working as part of a team in a deadline-oriented, fast-paced environment
A creative, problem-solving mindset and the ability to shift gears quickly depending on the team's needs
Excellent interpersonal, written, and verbal communication skills
Solid organization skills, multi-tasking ability, and attention to detail
Cultural competence and the ability to thrive in a diverse work environment
Belief and interest in the mission of StoryCorps
Preferred:
Experience producing content representative of diverse voices, for diverse audiences (strongly preferred)
Experience producing for a national audience; a history of producing narratorless stories
Experience producing multimedia content
Fluency in a language other than English; Spanish language fluency strongly preferred
HOW TO APPLY
To apply, please send your cover letter and resume to employment@storycorps.org and include your last name and the position title in the subject line: for example, "Jones – Technical Director" Include your cover letter and resume as attachments titled "YourNameLetter" and "YourNameResume." In your cover letter, please tell us how you found out about this opportunity and whether you have applied for a position at StoryCorps in the past.
StoryCorps seeks to hire staff who reflect the diversity of the communities we serve. All positions at StoryCorps are filled without regard to race, color, religion, sex, national origin, age, sexual orientation, gender identity or expression, disability, HIV/AIDS status, veteran status or any other characteristic protected by law. All are encouraged to apply.