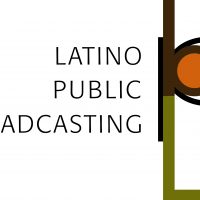 Website Latino Public Broadcasting
2019 Latino Public Broadcasting Funding Cycle – Call for Proposals
Deadline: Monday, June 3, 2019 at 5PM PST
Latino Public Broadcasting (LPB) wants to hear your stories! The 2019 LPB Funding Cycle is now accepting applications for two funding initiatives, the Current Issues Fund (CIF) and the Public Media Content Fund (PMCF).
The Current Issues Fund provides production and post-production funding to documentary films from the Latino American perspective (60 or 90 minutes only) that explore contemporary civic and social justice issues, incorporate a journalistic approach into the filmmaking process and have resonance for a U.S. national audience. LPB is looking for stories that explore timely issues, demonstrate artistic storytelling and have potential to engage communities in civic discourse beyond the broadcast. Funding for CIF ranges from $40,000 to $100,000.  A Solicitation Supported by the John D. and Catherine T. MacArthur Foundation.
The Public Media Content Fund (PMCF) provides funding for documentaries, limited series or short digital video programs for online distribution (no longer than 20 minutes) that are appropriate for public television and/or one of its platforms. PMCF accepts project submissions in the genre of the arts, history, science, health, biography, personal storytelling, cultural documentary, mixed genre, narrative and we are especially interested in election programs for 2020. Funding for PMCF ranges from $10,000 to $100,000.
For more information, please visit: http://lpbp.org/funding-guidelines/
To apply for this job please visit lpbp.org.