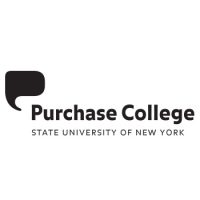 Website Purchase College
Purchase College, State University of New York combine rigorous coursework in the liberal arts and sciences with world-class conservatory programs.
Assistant Professors of Math/Computer Science and New Media
Purchase College, State University of New York seeks two full-time, tenure track Assistant Professors in Computer Science to join our faculty, beginning Fall 2018.
One appointment will be shared between Computer Science and New Media, a Purchase College program focused on media arts and the critique of technology. The ideal candidate for this position should have an active media arts practice; desired specializations include, but are not limited to, data visualization, social software, and mobile media. Ability to teach introductory programming courses and advanced electives for Mathematics/Computer Science and New Media students is essential. Depending on expertise and interest, this faculty member could contribute to the Media Arts & Culture MFA program.
The concentration of the second appointment will be to strengthen our interdisciplinary approach by creating innovative upper level courses to serve mathematics and computer science majors, double majors and minors in the sciences, as well as to contribute to the general education program by expanding mathematics and/or computer science into our science and art programs.
Preference will be given to candidates who have the potential to lead efforts to update the Mathematics/Computer Science curriculum by developing versatile courses for majors, reviewing and improving our general education offerings, elaborating on innovative pedagogy, using new technologies, and strengthening our ties to other programs at the college.
Project work is present in all courses and teamwork and presentations are features of many courses. A two-semester senior project is a college-wide requirement and a signature feature of the Purchase curriculum. The publishing of high quality scholarly work and a passion for working closely with students is essential. The successful candidates will be committed to student learning, student success, and a liberal education.
Purchase College is an undergraduate institution located 25 miles north of New York City. Because it houses a unique combination of Liberal Arts & Sciences programs and Arts Conservatories, our faculty and staff are committed to inspiring an appreciation for both intellectual and artistic talent in all students.
Qualifications:
A PhD in Computer Science, PhD in Mathematics with a strong Computer Science background, or MFA or PhD in a computing-related media-arts discipline by August 2018 is required. Evidence of excellence in teaching and research must be provided. Candidates from populations underrepresented in computing are strongly encouraged to apply.
Applicants must attach the following to the online employment application:
1 Cover letter (maximum one-page) expressing interest in the position and summarizing qualifications.
2 CV, including published articles, panels, presentations, courses taught, etc.
3 Names, addresses, and e-mail addresses (with phone numbers, if possible) of three references.
4 A statement describing your teaching philosophy, research interests and results, and how they may relate or have related to students.
To apply, please visit the following website: https://jobs.purchase.edu and complete an online application first. Phone calls, hard copy, or e-mail submissions of application materials will NOT be accepted. Review of applications will begin immediately and continue until the positions are filled. Purchase College, SUNY is an Affirmative Action/Equal Opportunity Employer.