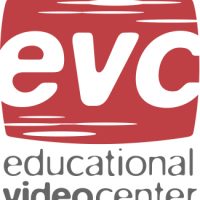 Website Educational Video Center
The Educational Video Center (EVC) is seeking an exceptional Website & Digital Media Specialist to maintain the organization's digital profile through website content management, social networking on all relevant platforms, and all electronic communications and regular eblasts. This part time position will report directly to the Executive Director. The Educational Video Center is an internationally acclaimed non-profit youth media organization dedicated to teaching documentary video as a tool for social change and as a means to develop the artistic, critical literacy and career skills of young people.
Responsibilities:
–Update and maintain EVC's website including online store of videos and publications
–Track web analytics and recommend improvements
–Promote sales and distribution of EVC films on Vimeo, YouTube and DVD sales
–Test site across browsers, operating systems, and devices
–Manage EVC's social media (Facebook, Twitter, Instagram etc.), e-Blasts, and other online external communication
–Create compelling graphics and text-based content for e-Blasts, and social media channels, and other electronic and print communications
–Explore and suggest social media and e-Blast strategies to maximize reach and effectiveness
–Coordinate the digital outreach calendar to balance multiple messages to multiple audiences via a variety of promotional channels such as eblasts, website, social media, mailings
–Other duties as assigned
Qualifications:
–Bachelor's degree required and a minimum of 2 years of web site and digital media experience;
–Must have excellent computer design skills (Photoshop, Illustrator), social media management skills (Facebook, Twitter, Instagram and Vimeo) and some video editing skills (Adobe Premiere)
–Some experience with basic html, content management systems and email marketing programs strongly recommended; working knowledge of WIX, WordPress and Salesforce preferred
–Excellent writing and verbal communication skills required;
–Must have exceptional attention to detail and organizational skills to manage multiple priorities and meet deadlines;
–A passion for youth media and social justice, as well as a familiarity with current social, political, cultural, and environmental issues.
Compensation:
This is a two-day per week position compensated at a daily rate of $250 per 8 hour day. This position is non-eligible for benefits.
Application Instructions:
Interested candidates should submit a resume, cover letter detailing interest in and qualifications for position, and relevant work samples. Please submit to aqureshi@evc.org with Website & Digital Media Specialist in the subject line. No telephone inquiries please.
EVC seeks to hire staff who reflect the diversity of the communities we serve. As an Equal Opportunity Employer, EVC encourages applications from all individuals regardless of age, gender, race, ethnicity, sexual orientation, marital status, physical ability or any other legally protected basis.