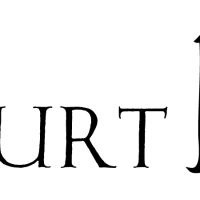 Website court13arts Court 13
Court 13 Development Manager Job Description
Mission: Court 13 is a 501c3 nonprofit organization based in New Orleans, LA.  Court 13's mission is to grow and sustain the cinema culture of New Orleans, Louisiana, and to celebrate radical artmaking across disciplines.
Court 13 is the organization behind award-winning films such as Beasts of the Southern Wild, Brimstone & Glory, numerous shorts and music videos including Glory at Sea and Big Freedia's "Y'all Get Back Now", as well as the annual Always for Pleasure Festival. Having spent the past two years creating the foundation to launch our new programming (acquiring a permanent headquarters, developing an artist-residency program, creating an annual festival), Court 13 is poised to make a massive impact on the film culture of New Orleans. Our staff needs have expanded beyond the handful of people involved, and we have targeted fundraising and financial development as the next crucial steps in continued growth. Our new Development Manager will work closely with the Executive Director and board of directors to grow our company into the future.
Job Description
Court 13 is currently seeking a Development Manager to oversee our donor relations program and manage our fundraising initiatives. Reporting to and in partnership with the Executive Director as well as the organization's' founder and board chair, the Development Manager will spearhead a comprehensive fundraising strategy, including designing fundraising campaigns, communicating with current and prospective donors, implementing IT systems to support the fundraising function, and researching and applying for new grant opportunities. This position involves managing individual and corporate gifts, as well as planned and annual giving campaigns. This is an exciting opportunity to build the development function and to be instrumental in shaping the foundation and structure of an organization that will make a lasting impact on the cultural landscape of New Orleans.
Responsibilities
Develop and execute our annual fundraising plan
Secure financial support from individuals, foundations, and corporations
Identify prospective individual and corporate donors and develop strategies to cultivate those relationships
Maintain ongoing communications with private and corporate donors
Research donor relation programs at local, state and federal art institutions
Manage implementation of fundraising and relationship management software (such as Raiser's Edge)
Develop and track proposals and reports to funders
Oversee the management and planning of fundraising events and donor receptions
Develop print marketing collateral related to fundraising in collaboration with Director
SKILLS
Bachelor's Degree in Business Administration, Communications or related field OR five years of experience in the field
4+ years fundraising experience preferred
Foundation relationship and grant writing experience – must have a proven track record of receiving grants
Familiarity with fundraising/donor software
Writing sample (grant or similar document)
Excellent written, interpersonal and verbal communications