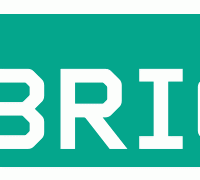 Website BRIC
Program: Youth Education
Supervisor: Manager, Contemporary Art Education and Manager, Youth Media Education
Full-time/Part-time: Part-time
Deadline to Apply: July 28, 2019
BRIC is the leading presenter of free cultural programming in Brooklyn, and one of the largest in New York City. We present and incubate work by artists and media-makers who reflect the diversity that surrounds us in performing arts, contemporary arts, independent media and education.
BRIC currently works in 40 schools serving over 4000 students per year.  Through school-based residencies, internship programs, public family programs, and professional development opportunities, we aim to help young people develop their authentic creative voices.  By mastering art- and media-making tools and techniques, young people can express their unique perspectives, cultures, and experiences.
Purpose of Position:  BRIC Teaching Artists provide instruction in visual arts and/or media to students PreK-12 in our partner schools and program sites throughout Brooklyn.  Residency programs take place during the school day and during after school hours, and are aligned to BRIC's program goals, school/partner goals, and established learning standards.  Teaching Artists are experienced educators with an active personal creative practice.
Teaching sessions typically occur Mon-Fri, and programs generally last from 10 to 34 weeks.  Each residency is unique and thoughtfully planned by the BRIC Education team, partner schools/organizations and Teaching Artists.  The school year culminates with our annual Student Exhibition at BRIC House, which publically showcases student work from our programs.
BRIC Teaching Artists develop original curricula using BRIC's guiding principles, and aligning with school goals and student needs.  Our programs involve analysis and discussion of example artworks, development of specific skills with materials and equipment, and students learning art/media vocabulary.  Young people also develop an awareness of possibilities in creative careers.
For school day residencies, BRIC Teaching Artists collaborate with classroom teachers, typically to integrate arts/media into core academic content.  For after school residencies, Teaching Artists are typically alone with students, although some programs involve a collaborating BRIC co-Teaching Artist.
VISUAL ARTS
·         Printmaking
·         Painting & Drawing
·         Murals
·         Sculpture
·         Mosaic
·         Textile/ Fiber Arts
·         Mixed Media
MEDIA
·         Video Production (narrative, documentary, PSA, etc.)
·         Stop Motion Animation
·         Digital Photography
·         Podcasting
Essential Duties and Responsibilities:
Thoughtfully planning and implementing structured, engaging art/media projects that address school and BRIC goals and are also suited to students' developmental needs
Effective, student-centered classroom management practices; ability to foster a safe, productive, and supportive community in the classroom
Participation in BRIC trainings and professional development sessions
Maintaining proactive and ongoing communication with residency partners and BRIC team
Submitting materials and equipment requests; coordinating transportation of materials and equipment to program sites
Completing and submitting timesheets, program evaluation materials, and curriculum documents thoroughly and in a timely manner
Preparing student work for annual BRIC student exhibition, ensuring that completed projects are polished and demonstrate student learning/ skill development
Coordination of culminating events at schools and program sites to celebrate and present student work
Qualifications
BA/BFA or MA/MFA preferred; or significant teaching experience
Prior teaching experience in public school and/or community settings, experience in NYC sites preferred
Demonstrated curriculum development experience, ability to structure and implement engaging, relevant projects, familiarity with NYC Blueprint for Learning & Teaching in the Arts
Body of creative work demonstrating active creative practice
Commitment to supporting authentic youth voice and creative expression
Knowledge of art and/or film history, as well as contemporary art, film, and culture
Willingness and ability to travel to program sites throughout Brooklyn
VISUAL ARTS
·         Proficiency in a range of art materials and techniques;
·         Ability to guide students to produce finished work for exhibition; gallery exhibition and installation experience a plus
MEDIA
Proficiency in media production process (pre-production, production, and post-production), strong technical skills and comfort working with current media-making technology (DSLR cameras, Adobe Photoshop and Premiere, iStopMotion or similar software, Zoom audio recorders, and audio editing software)
Ability to guide students to produce finished work for exhibition
Compensation & Schedule
Teaching Artists work on a part-time basis and receive offers for specific programs/ events.  School-based residency programs occur both during the school-day and after-school hours.  We are not able to guarantee opportunities in specific neighborhoods or on specific days/times.  Rates of pay for teaching sessions range from $55-$75 per hour depending on type of program.  Teaching Artists also receive additional pay for planning, curriculum development, and post-production, and for participating in BRIC professional development sessions.
How to Apply
Email jobs@bricartsmedia.org with subject line: Teaching Artist – Visual Arts and/or Media (please note which discipline(s) you are able to teach.)  Please write a brief cover letter in the body of the email, attach your resume or CV, list three references, and include web-links to your personal artistic work if possible. Only those candidates selected for an interview will be contacted.  No phone calls please.
BRIC is an equal opportunity employer.  We are dedicated to building a culturally diverse and equitable workforce that reflects the communities we serve. We encourage applications from people of color and others who are under-represented in the cultural sector.   Our application period is open until we have a diverse and qualified pool of candidates.
DOE fingerprinting clearance is required; for those not already in the DOE database, BRIC can reimburse for fingerprinting fee once clearance has been processed.