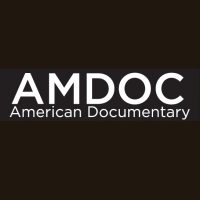 Website povdocs American Documentary, Inc. | POV
American Documentary supports bold documentaries & documentarians for the public good.
The POV Shorts & Streaming Producer
The POV Shorts & Streaming Producer will join our Programming & Production (P & P)  team to launch a new POV Shorts pilot and re-boot POV's on-line streaming efforts. The successful candidate will be an entrepreneurial, hands-on self-starter and participative leader with the ability to prioritize and see the big picture in a fast-paced, dynamic environment. This is a tremendous opportunity for a seasoned producer with experience launching new programs and a strong knowledge of audience building online.
POV SHORTS
With input from Executive Producers, create acquisition and roll-out strategy for POV Shorts broadcast and digital pilot, implement strategy
Responsible for all aspects of project management for this new half-hour shorts series including managing the budget and timeline
Manage curatorial process for shorts submissions with team (i.e. screening, flagging, funder research, QC); Work with P & P colleagues to adapt POV's submission protocol for features to shorts, Review films for possible programming in series and participate in editorial discussions
Support the management of workflow and communications around short film submissions, filmmaker contracts and deliverables, and awards submissions
Coordinate with other Production and Programming Staff to support department efforts
Other administrative support and other tasks or projects, as required
DIGITAL STREAMING
 Evaluate current digital strategy, in partnership with POV and PBS, and lead efforts to plan for POV's streaming future
Work with Digital department to redesign and maintain re-imagined dynamic streaming platform on POV website
Manage digital windows, contracts and related deliverables for all streaming on POV site
Collaborate with Communications team to create marketing plan around streaming launch and ongoing calendar
Qualifications
BS/BA in Film, TV Production, Journalism or Liberal Arts or at least three (3) years of demonstrable experience in Media production, including management of workflows, research, writing, and editorial and post production
Strong written and verbal communication and presentation skills
Exceptional planning, organization, problem analysis, decision-making and leadership skills
Strong work ethic, positive attitude and ability to work in a fast paced, fluid and high pressure environment
Evidence of launching a successful new initiative or project from scratch
Knowledge of documentary film, current events, streaming best practices and analytics, and commitment to independent media
Writing sample required
To Apply
Please submit your cover letter, with salary requirements, and resume to posting@pov.org. Please indicate "POV Shorts & Streaming Producer" in the subject line. Incomplete applications will not be accepted. No phone calls, please. We regret that due to the large number of applications we receive, we can only respond personally to the applicants who best meet our needs for this position.
About Us
American Documentary, Inc. (AMDOC) is a thirty-year old 501(c)(3) non-profit media arts organization dedicated to supporting bold documentary, and documentarians, for the public good. AMDOC's award-winning two core series, PBS' POV and World Channel's America Reframed have brought powerful documentary storytelling into Americans' lives across the country and sparked public dialogue on issues of national importance. Learn more about our mission: www.amdoc.org.