From the Executive Director

This week has been hot. Not sexy hot. Hot hot. Sometimes the heat can cook my brain and lay my body out. Sometimes, it gets things moving like the water bubbles at the base of the glass kettle set to boil. It's a dance I know, that I wait for. It's what inspiration can feel like until an idea deepens and takes hold.
This month, a group of media arts leaders at the Alliance Executive Director roundtable came together to talk, vent, support one another, and share ideas. How are you caring for your staff during COVID? How do you budget for anti-racism work? How do you plan and manage creative programming with administration, fundraising, HR, and all the rest – amidst so much uncertainty? What does your future look like? The Alliance Creative Leadership Lab will continue virtually next year, and these roundtables have been a forum for some ideas on how we can build some "next-level" support infrastructure for our emerging and veteran leaders – and the communities they serve. These conversations lift me up and focus my resolve — every single time.
One other item I needed to share this month: The Alliance Innovation Culture Studio is the program where we support the development of interactive digital media projects, platforms/tools and approaches to storytelling; we bring together teams of creative and tech experts based on the needs of the project who share a commitment to open source development, human-centered design and media justice. In every case, we publish code, share data and provide templates or toolkits to enable meaningful and effective adoption. This summer in the Innovation Culture Studio, we continue the Open Archive Initiative with three amazing Archive Fellows who will be undertaking research (with our lead creative archivist Jocelyn Arem) to co-author a set of recommendations around creating, using and protecting an open and interactive digital media archive. Through an ethnofuturist lens and a commitment to the reality and urgency of remix culture, we will be gathering for a series of conversations with field experts over the next six weeks.  Stay tuned for the discoveries later this fall
Alliance Open Archive Fellows
Jessi Jumanji, Afrofuturist Digital Storytelling Artist
Jessi is a multifaceted visual artist from Memphis,TN, currently residing in Los Angeles, CA. With a passion for African history, nature, and the otherworldly, Jessi explores the many dimensions of Afrofuturism through digital collage and painting using and reimagining archival sources for modern day audiences. https://jessijumanji.com/
Xaviera Flores, Librarian & Archivist, UCLA Chicano Studies Research Center
Xaviera is dedicated to the development of scholarly research on the Chicano-Latino population. She oversees all library, archives, and museum services, including outreach, instruction, grant projects, and donor relations. She also works closely with students and partner organizations to build stronger ties between community and UCLA. https://www.unl.edu/english/alumni/xaviera-flores
Cori Olinghouse, Artist, Visiting Professor, Bard Center for Curatorial Studies
Cori Olinghouse is an interdisciplinary artist who works at the intersection of performance, archives, and curatorial practice. In 2017 she founded The Portal, a curatorial project dedicated to reimagining how performance practices and embodied histories in motion are archived and understood. https://ccs.bard.edu/people/2177-cori-olinghouse
And we have had some very incredible program activity and press this summer in our developing Arts2Work initiative – gratitude goes out to the National Endowment for the Arts, the PASmart program in Pennsylvania, the Office of Apprenticeship in Maryland, our partners at Wide Angle Youth Media, PhillyCAM, and re:imagine/ATL. Without generous and visionary support from the MacArthur Foundation and the Arthur M. Blank Foundation along with the National Endowment for the Arts — we would not be where we are today, amidst a pandemic, introducing a new model of registered Apprenticeship for our field. Real jobs and opportunities for the storytellers most often overlooked by a racist and sexist system. Check us out here, and here. 
Have a great August. Relax and regenerate. We'll be back with the ebulletin in September!
As always, feel free to reach out, wendy@thealliance.media

Notes from the Field
PhillyCam Offers Online Visual Storytelling and Archiving Workshops
Alliance partner Phillycam are offering two virtual workshops in an effort to provide continued media training despite the COVID-19 pandemic. Their Visual Storytelling workshop is "a class designed to explore storytelling through film, poetry and play," in which " participants will work on projects such as visual haikus, diptychs, and thematic editing pacing, and learn from technology they have at home." Phillycam is also offering free DIY Archiving workshop iwhere participants will "discuss easily accessible equipment and practices that an individual can use to collect and preserve the media and documents dearest to them."
WarnerMedia, AT&T Team With Ghetto Film School to Launch Short Film Challenge for Young Creators
Variety recently covered Alliance partner Ghetto Film School's Short Film Challenge. They are seeking short films made by youth ages 14-21 up to 3 minutes for the opportunity to be awarded exclusive filmmaker engagements, a virtual premiere showcase, meetings with industry experts, production awards, and promotion on social platforms. Sharese Bullock-Bailey, chief strategy and partnership officer for Ghetto Film School stated in Variety, "Young people are digital natives, and they intuitively know how to tell stories. We're helping them tell those stories better, matching the interest and skill with exposure to the industry and film professionals… to connect to new careers and opportunities."
Media Policy Watch
by Priscilla Genet
As protestors in Portland, Oregon have been facing increasing violence from Federal Agents, journalists have also been met with tear gas, verbal threats, rubber bullets, and stun grenades as compiled in a press release from the ACLU last week and a recent piece from Buzzfeed News. These events have prompted the ACLU to file a restraining order against federal agents as they proceed on an underlying lawsuit. "Federal agents from Trump's [DHS] and Justice are terrorizing the community, threatening lives, and relentlessly attacking journalists and legal observers documenting protests. These are the actions of a tyrant, and they have no place anywhere in America." stated a press release from the ACLU. However, lawyers representing journalists and legal observers affected are calling for US District Judge Michael Simon, the judge responsible for the restraining order, to charge agents in contempt of court as federal agents began violating the Court's TRO and have continued to do so every night since, according to a motion filed this week.
Amid growing concerns about the future of film festivals due to Caronavirus, Sundance Film Festival has announced a plan to move some of Sundance 2021's programming in independent cities across the country. Tabitha Jackson, director of the Sundance Film Festival, hopes that eliminating the need for travel expenses will increase the potential diversity of attendees stating in a New York Times article.  "We want to reach people who we have not been able to reach before — where access to the work is not predicated on being able to afford to travel to an expensive place." This comes after SXSW moved a portion of it's programming online in collaboration with Amazon Prime, and Toronto International Film Festival moved a portion of it's programming online.

Grants and Calls
The Arab Fund for Arts and Culture: Cinema Grant
Up to $50,000 grants are being offered by the AFAC to Arab filmmakers working of fiction film projects. The Fund has also increased the amount of running cost the grant will cover to 50% of the requested grant.
Deadline: August 1st, 2020
National Endowment for the Humanities Media Projects Grants
NEH is offering grants of up to $1,000,000 to "support the development, production, and distribution of radio, podcast, television, and long-form documentary film projects that engage general audiences with humanities ideas in creative and appealing ways."
Deadline: August 12, 2020
IF/Then American South Pitch
The New Orleans Film Society is offering up to $25,000 in production funding to documentary filmmakers living and working in the American South. In addition to the funding the winner's film will be awarded a distribution license with the PBS anthology series Reel South.
Deadline: August 23, 2020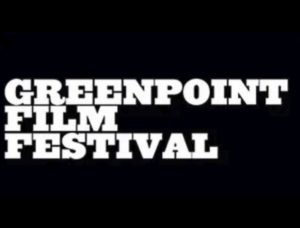 Workshops, Festivals, Convenings