"I'm no longer accepting the things I cannot change. I'm changing the things I cannot accept."              
–Angela Davis
From the Executive Director
October has raced by. It's the season of grants, reports and impact videos, days run together and turn to night so quickly — a single gesture of looking back, staying present, and co-creating the future.
This month I have been able to slow down a bit to appreciate the magnitude of the exhibitions that feature the work of Alliance friends and partners — like Seize the Time at the Oakland Museum from the archive of Lisbet Tellefsen or In My Life: Portraits by Chris Johnson at the Monterey Museum of Art, as well as the books that friends are publishing: please see below to pre-order the wonderful Collective Wisdom.
I was lucky enough this week to have some deep dreaming and scheming with the amazing folks at The Pop District in Pittsburgh, thanks to Martha Diaz from the Hip Hop Education Center. The Pop District is more than a Warhol Museum expansion; its vision is to "comprehensively transform Pittsburgh's eastern North Shore through the power of arts, creativity, and economic development." For regular readers of this eBulletin, and engaged Alliance members + partners, you all know that we have been deep into Arts2Work for a few years now, expanding access to technology and professional creative media training in low-income communities, one-on-one mentorship and paid Apprenticeship opportunities, (winning the MIT Solve Prize!) and envisioning a world where everyone who dreams of a creative career can actually have one. The Pop District is a model that we are so excited about, where a creative institution goes beyond its walls to serve its community. The Pop District will ultimately feature a new, live performance facility, a public art initiative, and a scalable workforce development program focused on creative economy training for local youth.
Also brewing across the country is the Community Cultural Collective in Colorado Springs – an initiative that is reimagining what the revitalization of a City Auditorium can be (a creative workforce center?!), and at the Watts Labor Community Action Committee, we get to collaborate with some incredible people to design Apprenticeship opportunities in digital media and expand arts and creative workforce programming. The new pathway for Digital Archivist is in the Arts2Work expansion plan for early next year!
And for folks in the Bay Area (The Alliance home base for almost 40 years!), RYSE Commons in Richmond, CA is hiring for positions in Media, Arts + Culture, Education + Economic justice, Youth Power Building and Health Justice. RYSE is the kind of place that if I didn't already have a job I loved, it's where I'd want to be.
Join the Alliance, it's easy
As always, please be in touch.

wendy@thealliance.media
pre-order Collective Wisdom with MIT Press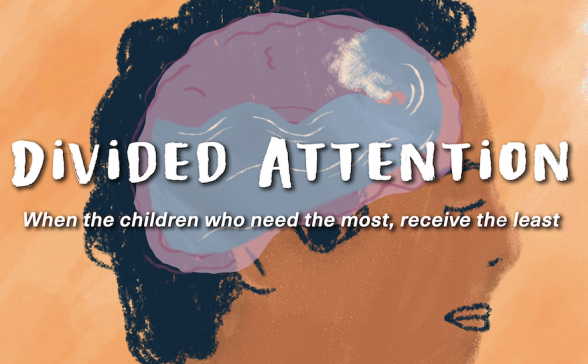 Notes from the Field
PhillyCAM Produced Documentary Featured in Forbes
Two weeks ago Forbes published a thoughtful examination of PhillyCAM's documentary on the minutia of the racially segregated Chester-Upland School District in Chester Pennsylvania, Divided Attention. The article thoroughly analyzes PhillyCAM's recent film on a "mindfullness" program in Chester Upland, and the expansion of the Charter School program — tying it to Chester-Upland's long difficult history as "a small district packed in among four other districts that are all wealthier and whiter" as a result of desegregation being thwarted by a "redrawing of district boundaries and an exodus of white residents and major employers" in the mid-sixties. The film is free to stream on PhillyCAM's website.

Arts2Work Alumni Xenia Matthews Featured in Filmmaker Magazine 25 New Faces of Film 2022
Filmmaker Magazine recently published a series of profiles of 25 New Independent Filmmakers, featuring an Alumni of the Dallas Arts2Work program led by Pegasus Media Project, Xenia Matthews. The piece highlights the wide range of her video and installation work quoting, her stating "I always wanna explore the inside of the body, the inside of the mind, and how those things can materialize in a way that's sparkly and fun."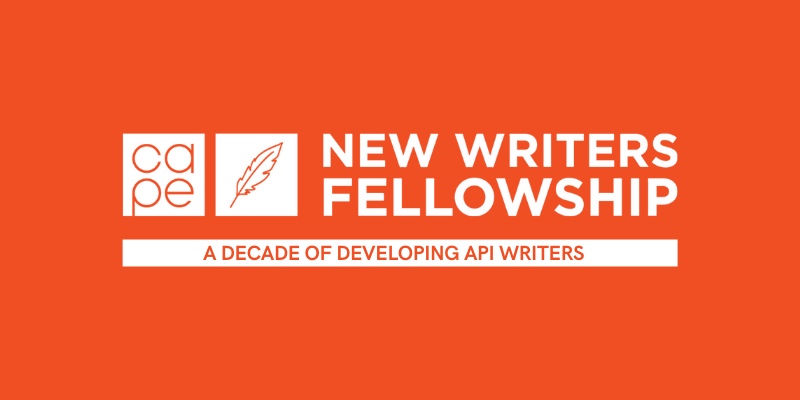 Grants and Calls
CAPE New Writers Fellowship
Emerging Asian and Pacific Islander writers seeking to begin careers in television are invited to submit to the CAPE New Writers Fellowship. The Fellowship — Founded by writer Leo Chu and executive Steve Tao — will introduce participants to a range of industry mentors who will aid them in reivising an original script.
Deadline: November 7th

Catapult Research Grant
Early state nonficition filmmakers have the opportunity to receive $10,000 and professional mentorship through the Catapult Research Grant. The grant money can match the needs of the film including research, writing, travel, crew and preliminary production.
Deadline: November 14th

JFI Filmmakers in Residence
The Jewish Film Institute is seeking independent feature or short-form documentary projects for their residency program. Residents will take part in monthly meetings and a range of workshops, while receiving mentorship from industry professionals.
December 15

NRDC Climate Storytelling Fellowship
Three writers will be granted $20,000 each for the revision of a screenplay or pilot script that engages climate change in a meaningful way. The Fellowship is an part of the Natural Resource Defense Council's rewrite the Future program.
Deadline: November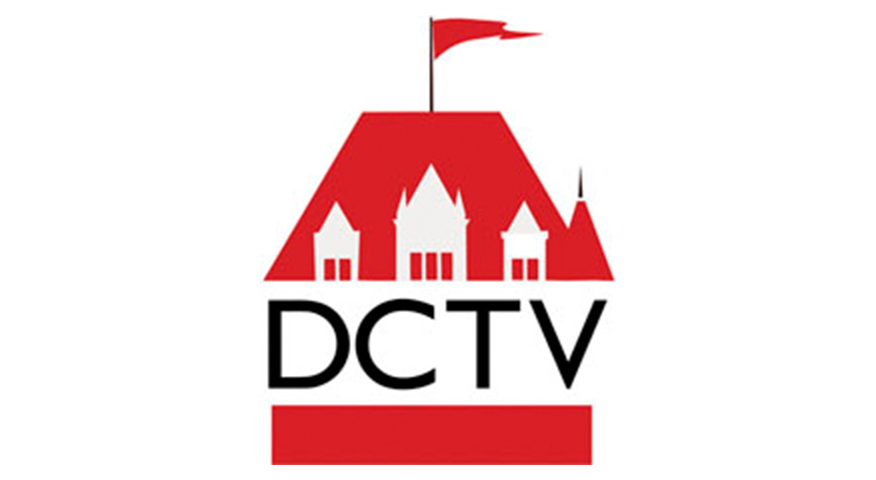 Job Bank
Graphic & Web Designer, Downtown Community Television Center, Inc, New York, NY

Programmer The Jewish Film Institute, San Francisco, CA

Associate Director for Communications, NYU Division of Libraries, New York, NU

Impact & Insights Officer, The Climate Story Unit at Doc Society, Doc Society, Virtual

Community Programming and Engagement Coordinator, The Nickelodeon (Columbia Film Society), Columbia, South Carolina

2022 California Documentary Project Grants, California Humanities, Anywhere



more jobs on the Job Bank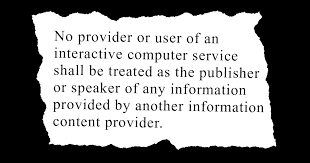 Media Policy Watch
The Supreme Court has agreed to hear it's first case pertaining to The Communications Decency Act — Section 230. The act was introduced in 1996 and lays out the framework with which private online platforms are legally responsible for content created by users. The case, Gonzalez v. Google, specifically concerns YouTube's hosting of ISIS videos as the family members of a victim of the 2015 ISIS shooting in Paris, Nohemi Gonzalez, feel that algorithmically suggested ISIS propaganda played a part in the attack. Unsurprisingly, Section 230 does not address the algorithm's part in delivering content to users. The Supreme Court unenthusiastically rejected the Gonzalez family's argument last year, with Judge Ronald Gould stating "We agree the Internet has grown into a sophisticated and powerful global engine the drafters of § 230 could not have foreseen" and have now agreed to review it.

In an article for Wired magazine, Jeff Kosseff reflected on responses to Section 230 when it was initially proposed, including a quote from a report by Center for Democracy and Technology that noted "relying on user control is a real alternative to the draconian approach now being considered and sure to be proposed again and again." Amid a wide range of arguments about Section 230, many digital rights activists have expressed concern about the weakening of First Amendment internet policy. In an article for the ACLU, their Senior Legislative Councilmember Kate Ruane noted pitfalls should 230 be repealed or modified and that "if that protection is unavailable only for a certain category of content, as some proposed reinterpretations of the law propose, the platforms will censor far more speech related to that category than they could constitutionally be liable for, simply to spare themselves the massive court costs they could face."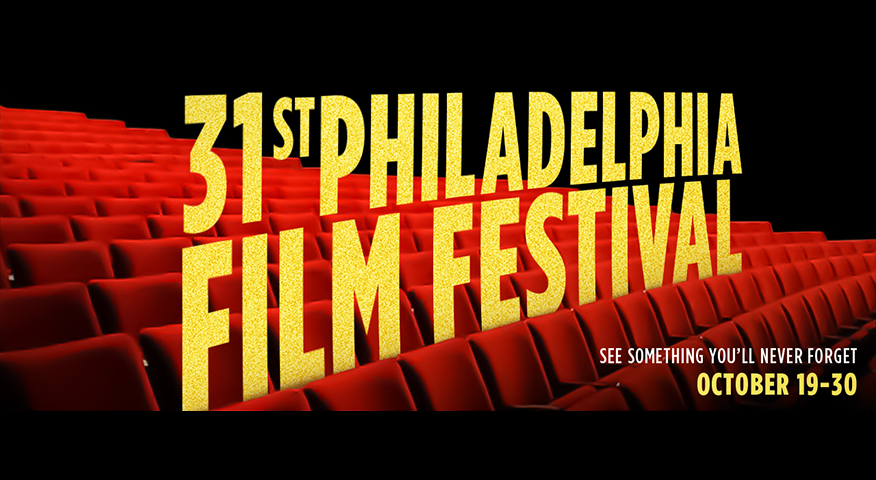 Workshops, Festivals, Convenings
Philadelphia Film Festival, October 19th-30th, Philadelphia, PA

Naples International Film Festival, October 27-30, Naples, FL

American Film Market, November 1st-6th, Santa Monica, CA

AFI Fest, November 2nd-6th, Los Angeles, CA

Fort Lauderdale International Film Festival, November 4th-13th, Fort Lauderdale, FL

DOC NYC, November 9th-17th, NYC

Sound Unseen Film + Music Film Festival, November 9th-13th, Minneapolis, MN