"Ladies, never let anyone tell you you are past your prime"
–Michelle Yeoh
This Woman's Work, a recent NYTimes Style Magazine interactive, profiles 40 legendary female artists and the younger women who remind them why they make art. The section on The Artist's Mind asks the question "How does an artist keep making art?" It features artists grappling with notions of ambition, ego, ambivalence and inheritance. Many of the artist pairs spoke about mentorship, and many of the conversations resonated for me in the realm of the vision quest and how we struggle to make meaning – in art, in life, in relationship. At one point, Lana Del Rey, in her section with Joan Baez, says "I think the secret to real success is to make sure you're always emotionally intact." I've been thinking a lot about what we pass on, how we pass it on – because mentorship is such an important part of the work we do at the Alliance, and one that is often a struggle to embed in the infrastructure of creative practice. Few can make the time or commitment to it. We are all busy, emotionally frayed, and searching. I am inspired by the words of Hanya Yagahira in the final paragraph of her introduction to This Woman's Work:
Artists, all artists, never stop searching for ways to live and ways to be, for lessons from other people's lives — "Oh," you think, "if I had her bravery, if I had her tenacity, if I had her industriousness, if I had her lack of self-consciousness, then who might I become? What might I be able to create?" History is a loop, and time is short. We'll find instruction from whatever source we can, whether looking back or looking forward. The march goes on.
– Hanya Yanagihara
Women Make Movies Latest Releases
Los Angeles Asian Pacific Film Festival May 4-13
I'd like to shine some light this month on our member organizations Women Make Movies and Visual Communications – each of these orgs has artist mentorship built in to their program activities, their missions and their visions for change. We at the Alliance are lucky to be in community with creative warriors and champions whose collective work is a source for the loop of history and demonstrates the cultural power of past and future generations with every screening, every festival, every program, every partnership. Check them out.
Also check out the just-released highlight reel for our recent Future of Open Media Archives conversation. It's time to join together – artists, communities and institutions – to protect, honor and free the stories that belong to ALL of us.
In solidarity,
~ Wendy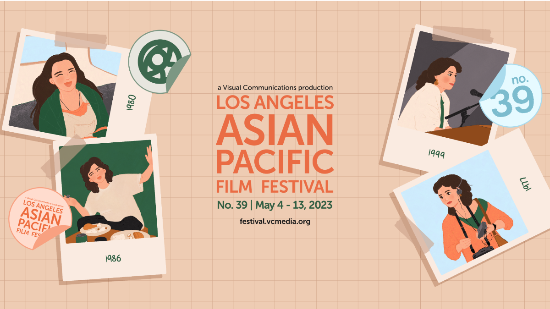 Notes from the Field
Visual Communications to Host their 39th Los Angeles Asian Pacific Film Festival Starting May 4th, Visual Communications will kick off their 39th Los Angeles Asian Pacific Film Festival with a party at the Japanese American Nation Museum, which will go to into the world premier of Armed With a Camera Volume 2023 which "feature[s] six shortfilms produced by Native Hawaiian and Pacific Islander artists, in reflection of VC's renewed commitment to uplifting Native Hawaiian and Pasifika stories." This year's festival honors the legacy of former Visual Communications Executive Director Linda Mabalot 20 years after her passing.

Four Films from Women Make Movies Filmmakers to be Screened at the Tribeca Film Festival
This year, the Tribeca Film Festival lineup will contain four films from Women Make Movies filmmakers, with two films that received the support of their Production Assistance Program having their world premiers at the festival. The two films premiering are Break the Game and Richland. The two other films screening from Women Make Movies filmmakers are Invisible beauty and The Space Race.
Grants and Calls
Points North Fellowship
Six Documentary Filmmakers will have the opportunity to receive funding and industry guidance. Chosen participants will receive a $1,000 cash stipend as well as access to and accommodations for the Camden International Film Festival.
Deadline: May 5th

Rogovy Foundation Miller / Packan Film Fund
Filmmakers whose work features a commitment to education, the environment, and civics have the opportunity to receive either $15,000 or $25,000 depending on their stage of production through The Miller/Packan Film Fund.
Deadline: May 15th

Maine Humanities Council Arts & Humanities Grants
The MHC Grants Program aids nonprofit groups in Maine to develop public initiatives that include one or more humanities discipline. Organizations chosen will receive up to $1,000. Applicant organizations must be serving and/or lead by members of underrepresented communities.
Deadline: May 15th

(Egg)celerator Lab
Nonfiction filmmakers working on their first or second feature-length documentary are encouraged to submit to the Chicken and Egg Pictures (Egg)celerator Lab. Participants will receive up $40,000 in grants funding as well as a host of professional development resources.
Deadline: May 31st
Workshops, Festivals, Convenings
Wild & Scenic Film Festival, April 29th, Islip, NY

Coney Island Film Festival, May 5th-8th, Brooklyn, NY

DocLands Documentary Film Festival, May 10th-14th, San Rafael, CA

Seattle International Film Festival, May 11th-21th, Seattle, WA

Cannes Film Festival, May 16th-27th, Cannes, France

Harlem International Film Festival, May 18th-28th, Harlem, NY
Media Policy Watch
by Priscilla Genet
Last week, a report by PEN America looked at the troubling rise in book banning in United States schools. The study found "During the first half of the 2022-23 school year [there were] 1,477 instances of individual books banned, affecting 874 unique titles, an increase of 28 percent compared to the prior six months." The report also found a vast amount of the books banned dealt with either race, which factored for 30 percent of the books banned, or LGBT characters and themes, comprising 26 percent of the titles. Other subjects banned include books that deal with sexuality, with a growing fear of "pornography in schools." Perhaps more surprisingly, books that deal with grief and death make up another 30 percent of banned titles. These bans occurred most often in five states: Texas, Florida, Missouri, Utah, and South Carolina. Pen's director of America's Freedom to Read Program, Kasey Meehan, notes the tragic nature of bans coming into play and states that students "should not be deprived of the opportunity to see themselves reflected in literature and to learn from different perspectives."

Twitter recently removed "State-Affiliated Media" labels it had attached to NPR, PBS, and CBC earlier in the month. NPR left the platform at the beginning of April when the tag was added, and since its removal has not rejoined the platform with NPR CEO John Lansing previously stating that even were the designation to be dropped, he "would need some time to understand whether Twitter can be trusted again."
Job Bank
Finance and Technology Lead, Women Make Movies – Remote

Project Assistant, Reel Medicine Media – Oakland, CA

Director, Center Creative Workforce, Venice Arts – Venice, CA

Project Assistant, Reel Medicine Media – Oakland, CA

Museum Exhibition Project Manager, Aramco – King Abdulaziz Center For World Culture – Dhahran, Saudi Arabia

Senior Producer – Program Portfolio, Aramco – King Abdulaziz Center For World Culture – Dhahran, Saudi Arabia


more jobs on the Job Bank