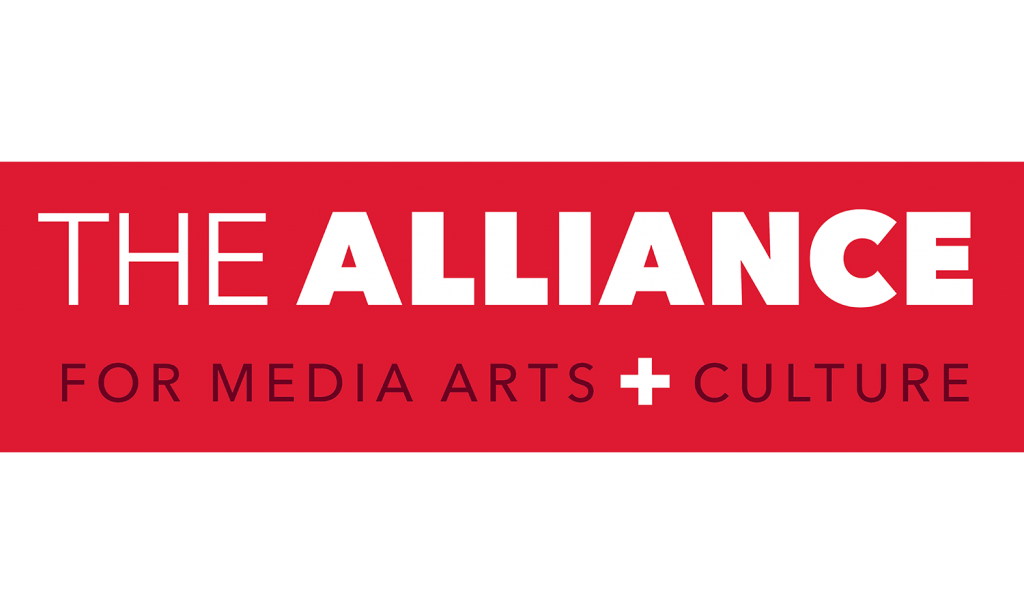 From the Executive Director
I was on the road this month for the first time in a long time. I visited partners and funders in Los Angeles, New York and Baltimore – thrilled by the promise of face-to-actual-face meetings. We were outdoors together, building, dreaming, and strategizing programs that could shift frustrating and broken systems that perpetuate inequity in the media industry. Working at the intersection of arts, technology and culture, creating new connections with federal and state workforce infrastructure — this is a path I have chosen with my eyes wide open. I'm so tired of the who-you-know and where-you-went-to-school elitism that pervades every aspect of the media industry, and of government systems so broken that they actually perpetuate the inequality they seek to address. April has also been a month of gratitude for new partners who understand the urgency of working collectively to create the paradigm shift that will fuel a new ecosystem for hiring, training and mentoring an empowered, confident, diverse creative workforce:  Tim Watkins at the Watts Labor Community Action Committee, Sarah Ali at SNAP Foundation, Allison Frenzel at the California Department of Education, Syd Stewart at Better Youth, Nicole Hendrix and Alison Mann at BRIC Foundation, N'Jeri Eaton at Netflix, and the true-blue producers of Arts2Work – Shawn Jackson, Ajani Amiri, Sonia Dowuona and Saki Bowman.
The Alliance is celebrating June, July and August as a Summer of Storytelling and will be sharing out a national calendar of youth and adult media career training and creative exploration opportunities, camps, programs – some are free, some are paid, some are low-cost – all are being offered by Alliance member organizations and partners across the country.  If you are offering a summer media training program still accepting applicants, please send us a one-paragraph description, a pdf flyer, and/or website application link to priscilla@thealliance.media
As always, please reach out, join the Alliance, take that leap.
wendy@thealliance.media
"I might have turned eventually to the gun or the knife as a weapon to survive, but by then I had chosen the camera." – Gordon Parks
Notes from the Field
Grants and Calls
SFFILM Documentary Film Fund
The SFFILM Documentary Film Fund is offering grants of $20,000 to three feature length documentaries in post-production. Applicant projects should feature "compelling stories, intriguing characters, and an original, innovative visual approach."
Deadline: May 6th
2023 Sundance Development Track
Sundance Institute is seeking feature length fiction film screenplays for their many development track labs and fellowships.
Deadline: May 12th
Film Independent Producing Lab
The Producing Lab will offer film professionals a series of sessions with a wide range of legal, financial, and production experts to advance their creative careers. One fellow whose screenplay has a scientific theme will be awarded $30,000 through the Alfred P. Sloan Foundation.
Deadline: May 6th
LEF/CIFF Fellowship
New England-based documentary filmmakers are wanted for LEF New England and CIFF Fellowship. The fellowship will allow 5 filmmakers to attend the 2022 Camden International Film Festival, and participate in mentor-led events both at the festival and through virtual events preceding it. Fellows will also receive a $500 travel stipend and 5 nights of accommodation during the festival.
Deadline: May 16th
Workshops, Festivals, Convenings
Workshops, Festivals, Convenings
New Directors/New Films – April 20th-May 1st, New York, NY

Atlanta Film Festival – April 21st-May 1st, Atlanta, GA

San Francisco Film Festival – April 21st-May 1st, San Francisco, CA

Oakland Short Film Festival  – April 27th-30th

Bethesda Film Festival – April 29th-30th, Bethesda, MD

San Luis Obispo International Film Festival – April 26th-May 1st, San Luis Obispo, CA

HotDocs – April 28th-May 8th, Toronto, Canada

Indian Film Festival of Los Angeles – April 28th-May 1st, Los Angeles, CA

Harlem International Film Festival – May 5th-8th, Harlem, NY

Los Angeles Asian Pacific Islander Film Festival – May 5th-13th, Los Angeles, CA

Cannes Film Festival – May 17-28, Cannes, France

Inside Out Toronto LGBTQ+ Film Festival – May 26-June 5, Toronto, Canada
Media Policy Watch
Last week the National Endowment for the Arts announced their Equity Action Plan for the fiscal years 2022-2026. The plan will lead to the creation of a Racial Equity and Access Working group for the purpose of establishing a specific approach to dealing with potential inequity in the NEA's policy. Specifically, the group will work to ensure the availability of arts programing to the underserved, as well as establish equal access for individuals with disabilities and language barriers. The Plan will be supported by the NEA's 2023 budget, announced late last month. NEA Chair Maria Rosario Jackson, PhD, said of the budget "With devastation and continued need within the sector, the $203.55 million request will enable the NEA to continue to help the creative sector do its part to rebuild national and local economies and further its mission of creating opportunities for all Americans to live artful lives…"
Back in January, a column written by Erick Kohn published in Indiewire highlighted the importance of supporting small media arts organizations stating that many of 7,500 applicants for the NEA's $3.9 million portion of the Federal Government $1.9 trillion American Rescue Plan were rejected. In a follow up column published in February, Kohn noted the 576 arts organizations applicants that received funding "35 film organizations received funding totaling $3.9 million."
Next Monday, Martin Scorsese's archival nonprofit The Film Foundation will premier its free virtual screening room. The room will host numerous forgotten and classic films from around the world, featuring interviews with filmmakers and archivists involved in the restoration process, as well as actors and directors influenced by the work. The screenings will also have a live chat functioning as commentary, allowing a communal filmgoing experience uninhibited by location.
Job Bank
Curator, Aurora Picture Show, Houston, TX
Manager I, Sr. Video and Multimedia Producer, Catholic Relief Services, Baltimore, MD
Animation – Full-Time Temporary Faculty Member, The Evergreen State College, Olympia, WA
Director of Development, International Documentary Assocation, Los Angeles, California
Manager, Learning and Engagement, StoryCorps, Brooklyn, NY
Executive Assistant (Part-Time), Women Make Movies, NYC
Production Assistance Program Coordinator, Women Make Moves, NYC
Production Assistance Program Coordinator, Women Make Movies, NYC
Aquisition's Manager, Pragda LLC, Remote
PR/ Marketing Strategist, Pragda LLC, Remote
Sales Manager, Pragda, LLC, Remote
Grant Manager, Miami City Ballet, Miami Beach, FL
Summer & Fall Employment for Visual Artists, Maine Media Workshop, Rockport, ME
Director, Marketing and Digital Engagement, StoryCorps, Brooklyn, NY
Associate Director, Custom Services Production, StoryCorps, Brooklyn, NY