The Futures We Dream is a program of eight short films commissioned and produced for the Smithsonian Futures exhibition in the Arts and Industries Building in Washington, DC. Nine award-winning independent filmmakers created these works in partnership with The Alliance for Media Arts + Culture; each film reflects a unique creative collaboration with a local community organization from across the US designed to foster inclusion, co-creation and a shared creative vision of the future. The Futures We Dream films amplify unheard voices and perspectives across a diverse geography of America and illuminate themes of hope, resilience and the power of collective imagination.
As Producers, The Alliance facilitated a production process for The Futures We Dream where the filmmakers were challenged to tell vibrant, optimistic stories about a future close at hand, just as we are emerging from one of the darkest times in recent history. The Alliance hosted virtual Creative Labs to help all participating artists and community members connect with one another, share transformative ideas, and support each other through a process of visual and emotional discovery. We were also modelling a future we dream for the film industry: less hierarchical, more collaborative, caring and equitable. The result is 8 intentional works of art, 8 powerful, futuristic, evocative stories — created by a dynamic network of visionary artists deeply embedded in community. For further information, check out the Smithsonian website, the press release and this announcement in Variety!
In the coming weeks, we will be putting a call out for 1-minute short videos, poems and photographs about the futures YOU dream. These pieces will be part of a project website and included in local public exhibitions in cities and towns across the US. Stay tuned for info!
The Futures We Dream Filmmakers: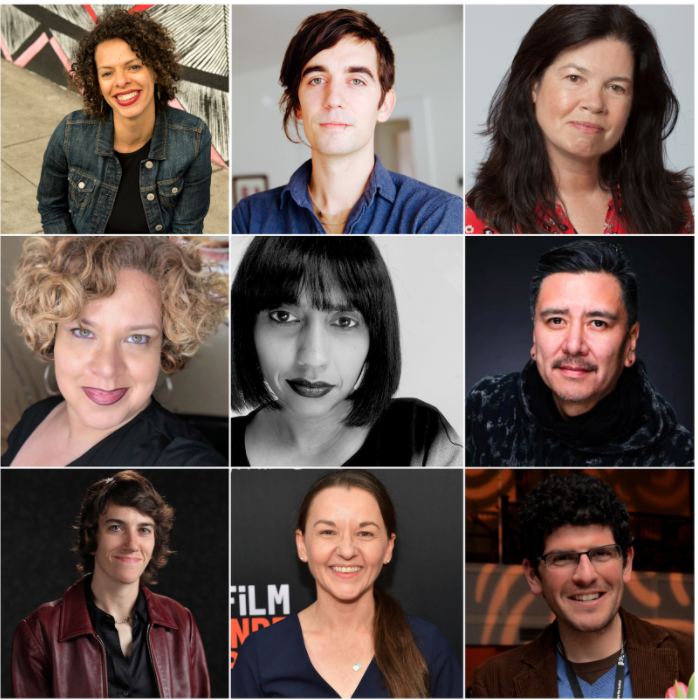 Jessica Jones
Mark Strandquist,
Pamela Yates,
Milldred Ruiz-Sapp,
Leena Jayaswal,
Ben-Alix Dupris,
Sally Rubin + Ashley York
Mike Attie

The Films and Partners: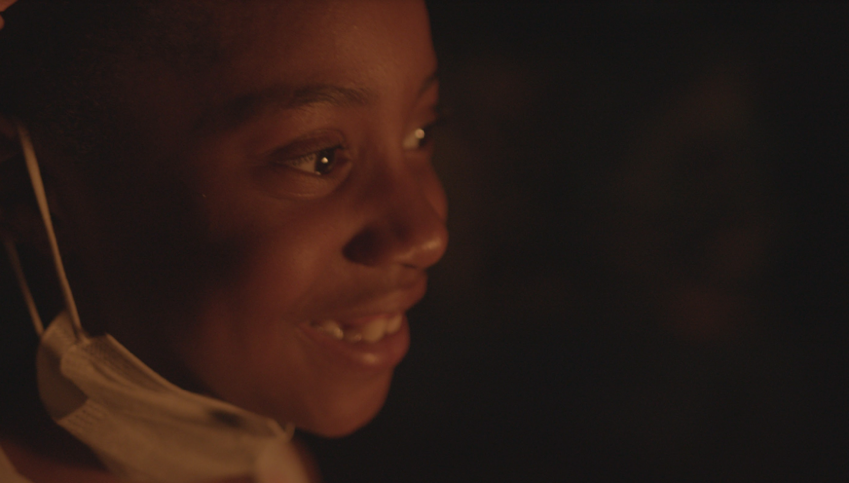 Succulent City —Created by Philadelphia-based filmmaker Mike Attie, most recently the winner of the grand jury award at AFI Docs, this film will meld spoken word and music performance set in Philadelphia's urban farms to dismantle stereotypes of agriculture and slavery and to create a future imagined by ancestors where "all voices carry and all hands build." Attie partnered with PhillyCAM and emerging artist Keyssh Datts.

NuWu Means the People —Multi-award winning filmmaker Ben-Alex Dupris (Colville Tribes, Mnicoujou Lakota) will glimpse a magical future for the NuWu, the first people of Nevada, through artists who are turning a cluster of dilapidated buildings in Las Vegas into a vibrant community hub. Dupris partnered with NuWu Art.

Dreaming in Green: Concrete Dreams —South Asian award-winning photographer and professor Leena Jayaswal will use a public art project that draped colorful saris around Washington, D.C. as a backdrop for communities of color to rise up to protect the planet, pledging a future filled with light and healing. Jayawal worked with Project Create.

On the Pulse of Life —Emmy-nominated filmmaker Jessica Jones will document the birth justice moment in Alameda County, California, where Black babies are less than half as likely to survive as white babies, fighting for a future where "the first few breaths of life" are equally precious for all. Jones, a new Black mother herself, worked with BElovedBIRTH Black Centering.

Appalachian Futures —Emmy-nominated filmmakers, activists, and journalists Sally Rubin and Ashley York will share untold glimpses of a future Appalachia where young people can and want to stay, and the region can thrive. They partnered with the STAY Project.

Rising —Mildred Ruiz-Sapp, a Puerto Rican native New Yorker and Doris Duke and Mellon Foundation-awarded playwright and actor, captures the phoenix-like resurgence of the Rogue Valley in Southern Oregon, following the devastating Almeda Fires of 2020. Ruiz-Sapp partnered with the Oregon Shakespeare Festival, SOS SafetyNet and a diverse group of community members throughout the region.

Freedom Constellations —multimedia artist and activist Mark Strandquist will tell stories of and with youth impacted by the juvenile justice system, time-traveling to a future where all young people are free and safe. Strandquist partnered with Richmond, Virginia-based Performing Statistics.

Tiichajil (Good Life) —Academy Award- and Sundance Award-winning director and producer Pamela Yates will introduce viewers to three Mayan men from Guatemala seeking asylum in Texas, and their journey to a more hopeful future following months in an ICE detention center. Yates partnered with the members of the Pueblo Maya-Ixil.