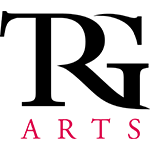 Website trgarts.com TRG Arts
Best practices evolve. Keep learning.
The Client Engagement Manager is an active member of the Client Services team responsible for driving revenue for TRG Arts from new business in data services, and from extending relationships with existing clients through cross-sell and upsell. This role will focus on selling data services to small, mid, and large arts and cultural organizations alike and the renewal and retention of low touch data services clients. In this position, you will become an expert of TRG's data solutions and expand TRG's customer base across North America and the UK.
This position is open to US-based applicants only.