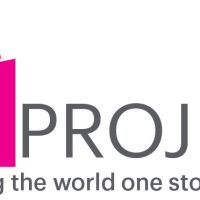 Website tmiproject TMI Project
Changing the world, one story at a time.
About TMI Project & Black Stories Matter:
TMI Project is a nonprofit transmedia organization teaching true storytelling workshops and creating inspiring live performances and bold digital content that focus on the "too much information" parts of a story, the parts typically left out because of shame or stigma. We believe that sharing radically candid, true personal narratives ignites human connection, challenges the status quo, and inspires both storytellers and listeners to take action for positive social change.
TMI Project's mission with Black Stories Matter is to elevate the underrepresented stories of the Black experience in America to raise awareness around issues of inequality and injustice and inspire people to take action.
Position Description:
TMI Project is seeking a media-savvy Publicity Consultant to generate brand awareness around the launch of Season 2 of The TMI Project Podcast: Black Stories Matter. Using your understanding of marketing and public relations, you will plan, write and implement a publicity campaign for the launch of the series, including press releases, social media posts, and cross-promotional partnerships to ensure that a positive public image is maintained and expanded.
To be successful as our Publicity Consultant, you should have excellent written and verbal communication skills. The top candidate will be a creative individual, with the ability to envision out-of-the-box marketing strategies that help TMI Project launch our Black Stories Matter program and the podcast series in the public's awareness. In addition, we are seeking a consultant who shares TMI Project's dedication to using the power of true storytelling to dismantle the racist systems that are destroying and ending the lives of black and brown people in our local community and nationwide.
Publicist Responsibilities:
Plan and implement a publicity campaign with internal team
Work with the content team to create social media and blog posts
Pitch stories and ideas to media outlets on behalf of TMI Project
Arrange publicity opportunities such as speaking engagements, appearances, and interviews
Build successful relationships with the media and other outlets
Draft talking points for TMI Project and help us prepare for interviews
Represent TMI Project in interviews
Oversee social media activity to ensure that TMI Project is viewed in a positive light at all times
Oversee and implement cross-promotional partnerships
Publicist Requirements:
Degree in Marketing, Communications, Public Relations, or related field.
Previous marketing or public relations experience.
Strong understanding of social media and internet culture
Impeccable communication skills, both written and verbal
Copywriting and content creation skills
Outgoing personality with excellent interpersonal skills
Familiarity with web analytics
Confident public speaking ability
This is a part-time, contracted consulting position leading up to and during the launch of season 2 of The TMI Project Podcast: Black Stories Matter on October 28th, 2020.
To Apply:
Please submit your application for consideration by June 24th, 2020, and include a cover letter, resume, two writing samples, and two professional references: https://www.tmiproject.org/publicity-consultant/