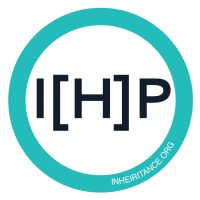 Website The In[HEIR]itance Project
The In[HEIR]itance Project creates space for communities to navi
The In[HEIR]itance Project is a national arts organization that creates space for communities to navigate challenging civic conversations through collaborative theater projects inspired by inherited texts, cultures, histories, traditions, customs, and beliefs. Soon after beginning in 2015 as a national series of commissioned plays, it became clear that our unique process of using participatory theater-making to address points of discomfort within communities had legs. Our founding artists, who were used to making magic with duct tape, gumption, and glitter, partnered with our funders and supporters to build an organization that could support the growing impact of our work. Unlike traditional arts organizations, our impact comes not from the final product alone, but through an open process of collaborative creation. We turn neighbors into collaborators, and 100% of all box office proceeds from our performances go to local artists and arts organizations to continue the civic conversation through their own artistic practice. Examples of our work include a year-long residency in Omaha working with recently resettled refugees, a variety show in Harlem exploring tribalism and gentrification, and a project in Virginia exploring the impacts of displacement and red-lining (about which the local PBS station is filming a full-length documentary). Our 2022 budget is $450,000. We anticipate growing by 25% year over year for the next three years.  For more, visit www.inheiritance.org
We seek an experienced, organized and creative Development Manager to join our team. This role will design, implement, and lead all institutional and individual fundraising strategies in partnership  with the Leadership Team. This role will be crucial in launching a long-term strategic growth plan, in partnership with our Board of Directors, that will attract major gifts and partners to grow the organization to a multi-million dollar org. More than just a fundraiser, we are seeking a leader and a thought partner to amplify our mission, support our community, and capitalize on our potential.
The Development Manager will:
Individual Giving & Board
Design, implement, and evaluate fundraising campaigns and events (annually 3-4)
Develop, maintain and strategize around relationships with major and current donors
Identify and steward prospective donors, including designing a major gifts campaign to support the organization's immediate growth
Oversee Board communications and giving
Manage the Board's Development Committee in partnership with Committee chair
Institutional & Corporate Giving
Lead institutional funding strategy (building and maintaining a pipeline of foundations;  sustaining annual grants calendar to track cultivation, proposals, applications, and reporting
Develop and execute grant proposals and budgets
Steward new institutional gifts and maintain and grow relationships with current funders
General Development Responsibilities
Manage the Development Calendar
Review external communications with an eye towards donor cultivation
Manage the CRM (Bloomerang) and gift processing
Support other development needs as needed
Other duties as assigned by the Managing Director and Board
Qualifications
The requirements listed below are representative of the knowledge, skill, and/or ability required.
Excellent writing and editing skills, as well as exemplary verbal communication skills
Proven success with fundraising and grant solicitations, ideally in an arts environment.
Ability to work productively and collaboratively within a small and dedicated team
Ability to work independently and with excellent time management
Strong organizational ability, analytical skills, and attention to detail
Passion for helping artists change the world, one community art project at a time
Demonstrated experience working with a database or other CRM ideal
Fluency with anti-racism/anti-oppression practices generally and as they relate to fundraising
Excellent attention to detail
An ability to coach leadership around donor strategy and relationships
This is a half-time, W2 position (.5 FTE) to start immediately. The annualized salary range is $27k-$30k and may increase as the organization grows. The position is remote, and we can accommodate flexible schedules. The ideal candidate can work 2-3 days per week. And the position comes with paid professional development opportunities.
In[HEIR]itance Project is an equal opportunity employer and considers all candidates for employment regardless of race, color, sex, age, national origin, creed, disability, marital status, sexual orientation, or political affiliation.
Application Instructions
Please email your resume and cover letter by May 9, 2022 to info@inheiritance.org and include "Development Manager" in the subject line.