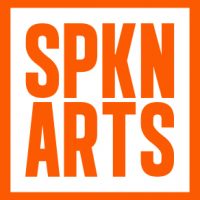 Website spokanearts Spokane Arts
Nonprofit organization, local arts agency serving Spokane region
SPOKANE ARTS seeks an Executive Director who will be a charismatic steward of regional arts
leadership. The Executive Director (ED) reports to the chair of the Spokane Arts Governing
Board of Directors and meets regularly with the Board and the Spokane Arts Commission. The
Executive Director will have overall strategic and operational responsibility for the Spokane
Arts' contract staff, volunteers, programs, partnerships, and execution of its mission. The ED will
have a deep understanding of core programs, operations, fundraising and development for this
nonprofit. The ED will act as the primary spokesperson for Spokane Arts and will represent the
organization locally, regionally and nationally.
This is an exciting opportunity to take the creative sector in the Spokane region to the next level.
Spokane Arts is critical to cultivating creative vitality in the Spokane region, providing paid
opportunities to artists, and advocating for arts & culture. The right candidate will have the
ability to leave a legacy as they grow the funding and community engagement of Spokane Arts.
The preferred candidate will be drawn to the mission of Spokane Arts and will possess the
following: significant leadership skills with demonstrated success in supervisory and budget
management; appreciation for arts & culture across disciplines; a demonstrated commitment to
equity and accessibility; the ability to be a passionate, articulate spokesperson for arts & culture;
strong fundraising experience, preferably in the arts or nonprofit sector; a self-motivated style,
coupled with a positive attitude and a collaborative spirit; the experience to develop and
implement strategic planning for the organization; an action-oriented, adaptable, and innovative
approach to organizational planning.
Since 2017, the organization has contracted with the City of Spokane to manage a portion of the
city's collected admissions tax, 33% of which is dedicated to arts and culture by city ordinance.
The admissions tax is a 5% fee charged as part of admission to for-profit ticketed entertainment
like concerts, movies, and more. The 33% dedicated to arts & culture was significantly impacted
by the pandemic but has nearly returned to pre-2020 levels. In FY2022 the amount was
~$176,000 and in FY23 is ~$323,000. The 33% of admissions tax dedicated to arts and culture
funds the Spokane Arts Grant Awards (SAGA), the only local grant program solely dedicated to
arts & culture, and also funds various programs including the curation of the Chase Gallery, the
city poet laureate program, murals, public performances, a short film documentary series, Queer
Art Walk, the annual Arts Awards, and more. Spokane Arts seeks to increase municipal funding
for arts & culture, to be at similar or higher levels than comparable mid-sized cities & regions.
Complete job description and details can be found on the Spokane Arts website. Applications should include a cover letter, resume and 5 professional references. Please send to: artshelper@spokanearts.org. Applications accepted through 5 p.m. on July 14, 2023.